Waddell & Associates Names Chief Operating Officer
NASHVILLE, Tenn. (March. 9, 2021)—Waddell & Associates—a fee-only, SEC-registered investment advisory firm with offices in Nashville and Memphis, Tenn. and Aspen, Colo.—added John Burchfield as its chief operating officer.
Burchfield has spent the bulk of his career as an executive with operational, technical and business development experience. At Waddell & Associates, he'll oversee revenue production, marketing, strategic planning, business growth, employee engagement and new program development.
"John's business acumen and extensive management experience make him the ideal candidate to spearhead company growth," said David Waddell, CEO of Waddell & Associates. "We're excited to have such an experienced, community-oriented individual on board."
Burchfield most recently acted as president of Legility Data Solutions, formerly known as DSi, which provides consulting, technology, managed solutions and legal talent engagement services to law firms and corporations. While serving in this role, Burchfield successfully implemented organic growth initiatives that helped the company expand by 400 percent in just five years. In 2016, Inc. Magazine named DSi one of the top 50 workplaces in America under Burchfield's leadership.
Not only is Burchfield a passionate advocate of community-building within the workplace, he also spent many years fostering a deeper sense of community while coaching and mentoring in youth athletics and serving as a board member at Nashville's Olive Branch Church.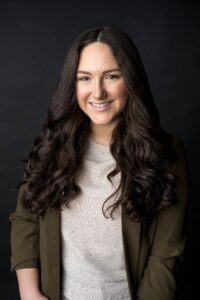 Waddell & Associates has also promoted Nicole Bean to development strategist. Working closely with the company's wealth strategists and public relations team, Bean's role is to promote meaningful and visually appealing content across all of Waddell & Associates' platforms and to organize uniquely curated events for clients.
For more information, visit www.wealthstrategists.com.
About Waddell & Associates: 
Founded in 1986, Waddell and Associates (W&A) is a fee-only, SEC-registered investment advisory firm dedicated to enriching life by providing clarity. W&A's goal is to provide financial planning, investment management, and communications services. W&A clients are entrepreneurs, high-net-worth individuals, families, trusts, foundations, pension plans, and institutions who have entrusted the firm to manage their investments and planning needs. For more information about Waddell & Associates, visit www.wealthstrategists.com.
###