Things To Do This Labor Day Weekend in Franklin & Williamson County, Tennessee (Sept. 1-4)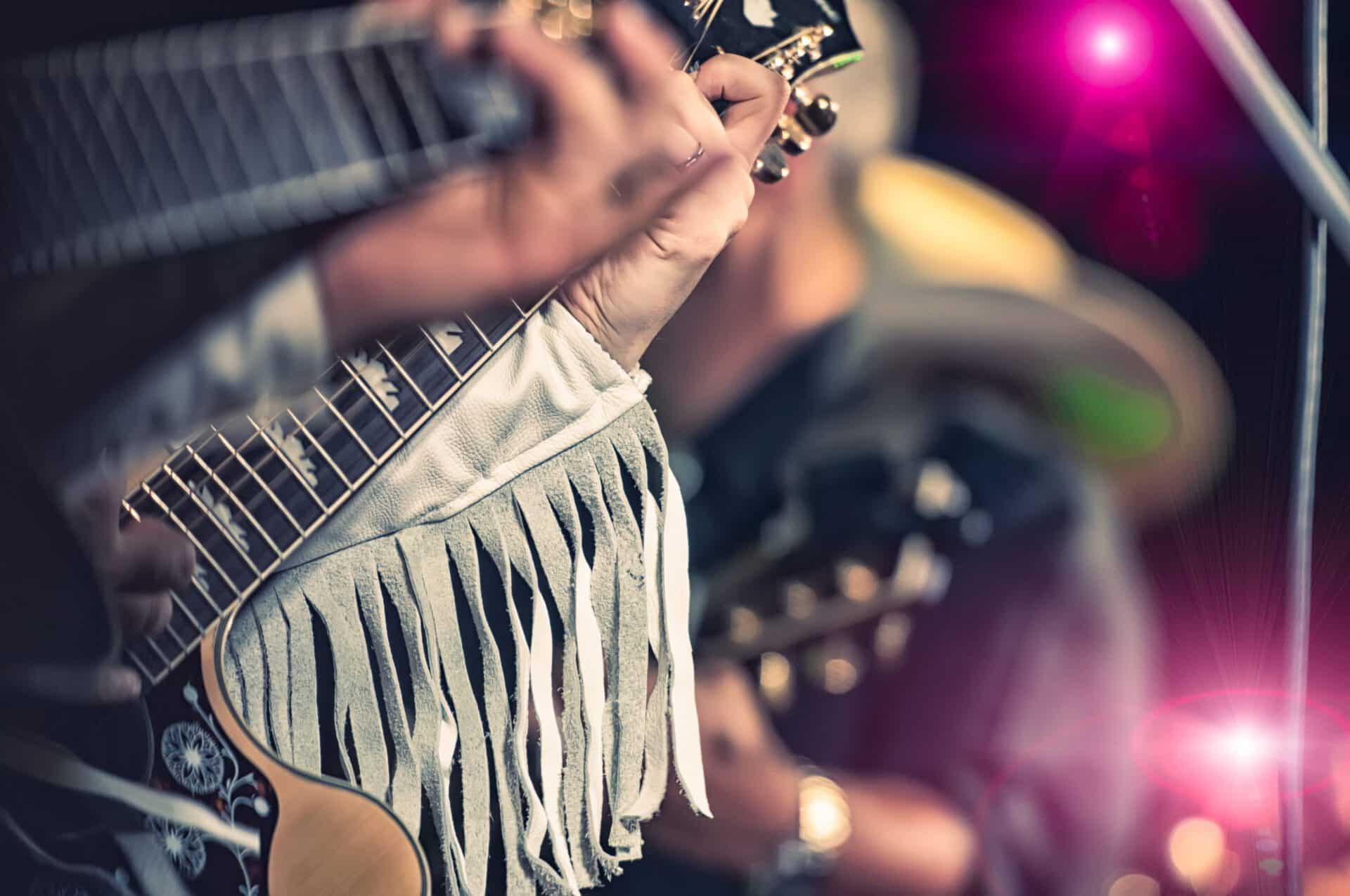 Labor Day is right around the corner and there are plenty of fun events to enjoy this weekend in Franklin and Williamson County, Tennessee! Whether you want to support local charities and watch a firework show or learn something new and enjoy a meal with the community, you are sure to find something you will love! Keep reading to find out more about what the first week of September has in store!
Learn about local dining experiences, entertainment, shopping, and more at FranklinIs.com.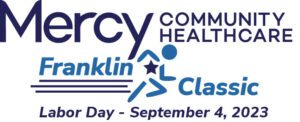 Mercy Community Healthcare's Franklin Classic event will take place on Labor Day from 7-11am on downtown Franklin's public square! This event features a 5k, 10k, 15k, and a 1k kids run in support of their mission to provide affordable healthcare with an emphasis on the underserved.
The Little Sprouts Consignment Sale will be held in downtown Franklin at The Factory at Franklin's Liberty Hall from August 30th- September 2nd. This semi-annual event is a speciality consignment sale that offers brand-name kids' apparel and toys for affordable prices! Stop by this weekend and shop in support of local families and charities! 
Stroll through the halls of The Factory at Franklin and learn about its eventful past with a Historic Walking Tours guide! Covering 93 years of history in 45 minutes, join this tour on Friday at 10:30am to learn more about this local landmark's past while seeing all of the shops, restaurants, and events that you can enjoy now in the present!
Morning Glory Orchard in Nolensville invites you to enjoy their beautiful views while painting your own canvas this Friday at 5pm. Morning Glory Orchard's resident artist will guide you through the painting process as you sip on a slushie and snack on some refreshments. Enjoy an evening on this gorgeous family farm and take home your own creation!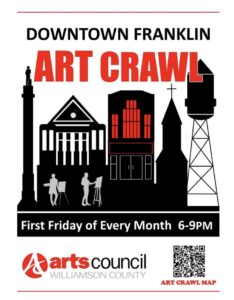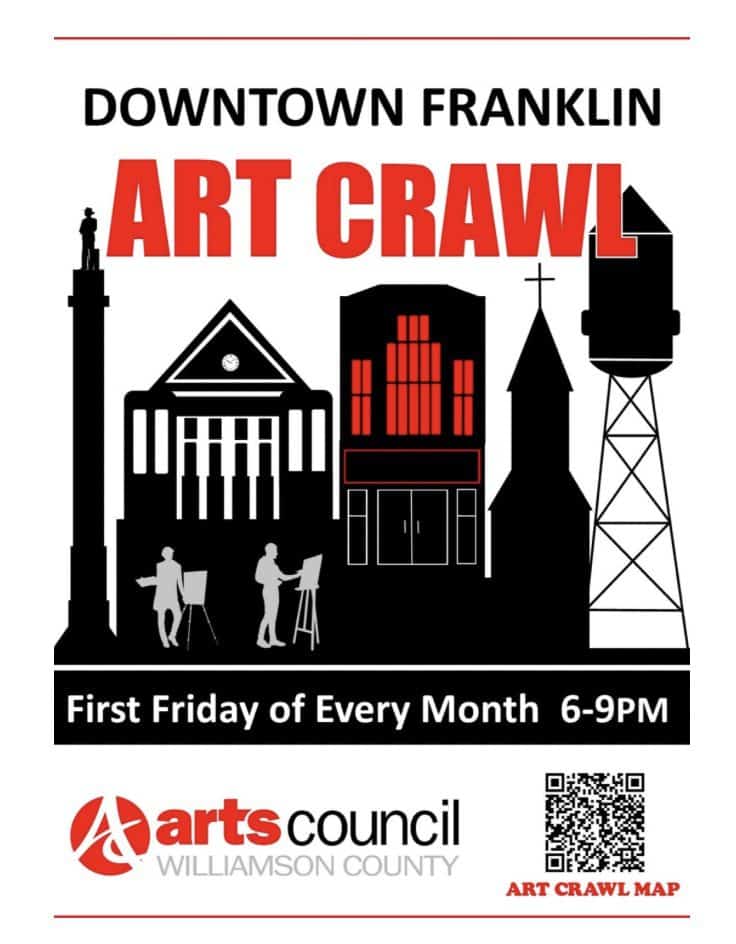 The Arts Council of Williamson County holds their Downtown Franklin Art Crawl on the first Friday of every month! This free event showcases Williamson County's local artists and allows the community to view and purchase all different types of art. Galleries and studios are dispersed throughout Franklin's historic downtown and many offer refreshments and live music! 
Farmers Markets (Sept. 2)
These weekly farmers markets provide the perfect opportunity to support your local farmers, kitchens, and artisans! 
You can find

The Franklin Farmers Market

every Saturday morning behind The Factory at Franklin with numerous vendors offering fresh produce, baked goods, handcrafted items, and local art.

The

Nolensville Farmers Market

will be taking place every Saturday from 8am-12pm at the Historic Nolensville School. Local farmers and artisans will offer fresh, seasonal foods and unique crafts!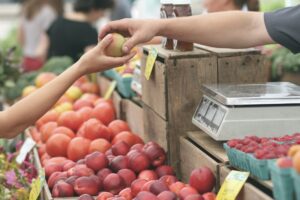 The Farmstead Roots Creek Dinner Series at Wines in the Fork is a Leiper's Fork tradition and the next session will be held this Saturday at 6pm. This season, Leiper's Fork resident Chef Braiden Mallon will be creating unique multi-course meals for each dinner that pair perfectly with the local wines from Farmstead Cellar and Crown Winery. You are invited to enjoy this evening of delicious food, wine, live music, and more! 
Nashville Shores will be having a fireworks display on Sunday, September 3rd in honor of Labor Day! The waterpark attractions will remain open until 8pm and the fireworks show will begin at 8:15pm!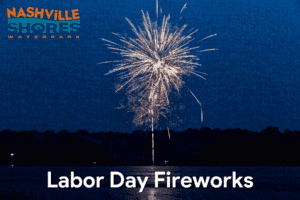 Live Performances
Arrington Vineyards (Sept. 2-4): Arrington Vineyards will be celebrating Labor Day weekend with live jazz and bluegrass music this Saturday, Sunday, and Monday!
5 Seconds of Summer (Sept. 1): 5 Seconds of Summer will be performing at FirstBank Amphitheater at 8pm! 
Consumed by Fire (Sept. 1): Consumed by Fire will be playing at The Franklin Theatre at 8pm! 
Live in The Lounge (Sept. 1-2): The Harpeth Hotel's 1799 Lounge will be hosting live music from 7-10pm this Friday and Saturday! 
Black Opry Revue (Sept. 2): The Black Opry Revue Tour will be performed at The Franklin Theatre at 8pm! 
The Australian Pink Floyd Show (Sept. 3): The Australian Pink Floyd Show will be at FirstBank Amphitheater at 7pm! 
Looking for something fun to do this weekend? Shopping for antiques or curious about a
restaurant? Wanting to volunteer your time with a non-profit, or just stopping by
downtown Franklin, TN for the day? Access it all on FranklinIs.com. We encourage you
to browse through the Living, News, Entertainment, Family & Kids, Real Estate, Visit,
Resources and Events Calendar sections. There is something for everyone!
FranklinIs a website dedicated to all things Franklin, TN and Williamson County!
Supporting local non-profits, businesses, residents and visitors, FranklinIs the go-to
place for all your Franklin and Williamson County needs.