Things To Do This Weekend in Franklin & Williamson County, Tennessee (Nov. 23-26)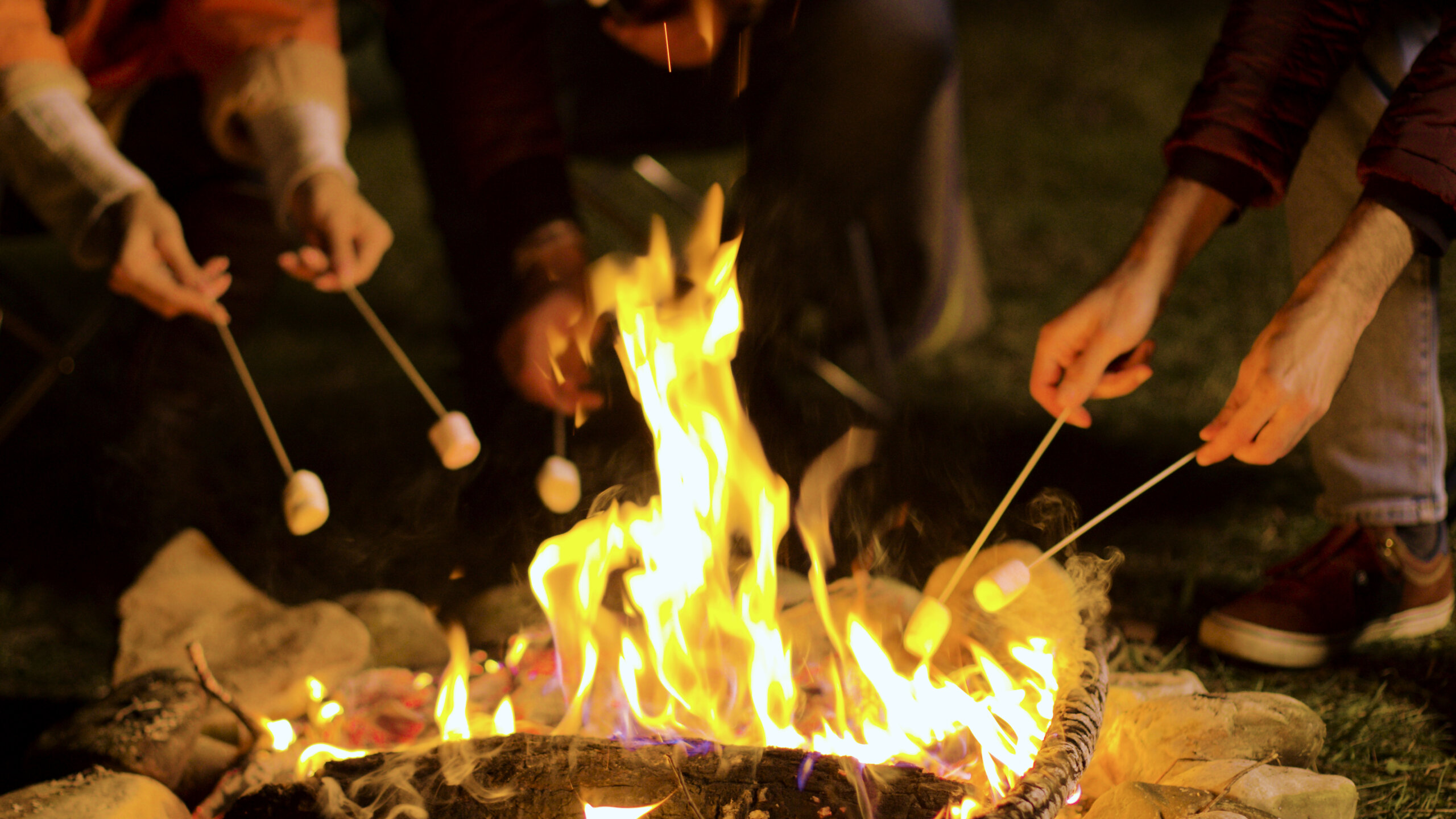 There are plenty of ways to celebrate the season this weekend in Franklin and Williamson County, Tennessee! With Thanksgiving, Black Friday, Small Business Saturday, and the holiday season in full swing, you won't run out of festive things to do! Run in a Turkey Trot, go shopping at a Holiday Market, or experience a Christmas movie at The Franklin Theatre – keep reading to find out more about local festivities happening this holiday weekend! 
Learn about local dining experiences, entertainment, shopping, and more at FranklinIs.com.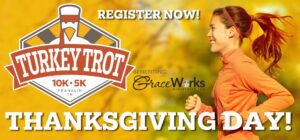 Franklin's Annual Turkey Trot will take place Thanksgiving morning, with registration starting at 6:15am. Over 3,000 participants show up every year to run/walk through Cool Springs with the options of a $50 10k, a $45 5k, or a $15 Kids Turkey Chase 1k. This Thanksgiving tradition benefits GraceWorks and their mission to ensure that local families have food, shelter, and support.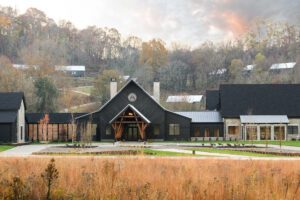 Southall Farm & Inn will be hosting a Thanksgiving weekend full of family fun! Their complimentary festivities on Thanksgiving Day include the Family Turkey Trot, a Morning Yoga + Sound Bath session, and a Christmas Movie Night on the Lake. There are plenty of other events and activities available for purchase, so spend some time with family at Southall this Thanksgiving weekend and don't forget to RSVP!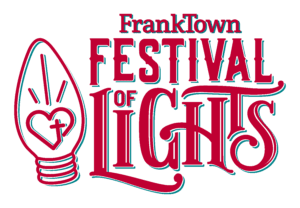 You can find FrankTown Festival of Lights at the Williamson County Ag Expo Center every night from 5- 9pm until December 31st. Drive through 1.5 miles of over 200 light displays synchronized to Christmas music in support of FrankTown Open Hearts' mission of enhancing the lives of at-risk youth through hands-on programming.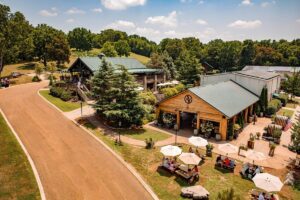 Arrington Vineyards will be hosting live jazz with the 9 Volt Romeo Band this Friday from 12- 4pm for Black Friday. Referred to as "Nashville's Wine Country", this local vineyard offers wine by the bottle or flight on a beautiful, sprawling 95-acre property. Enjoy delicious wine, live jazz, and food from Mac Shack or Simply Living Life at Arrington Vineyards this Black Friday!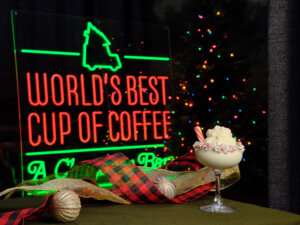 World's Best Cup of Coffee is a Christmas-Themed Pop-Up Bar at McGavock's Coffee & Provisions in The Harpeth Hotel. This holiday pop-up features a themed bar of specialty cocktails, mocktails, and snacks, and Christmas decorations based on Elf. Celebrate the Christmas season with an immersive experience at World's Best Cup of Coffee in downtown Franklin!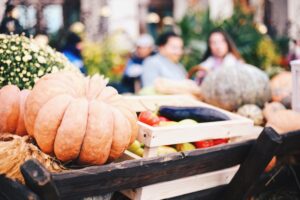 Farmers Markets (Nov. 25th)
These weekly farmers markets provide the perfect opportunity to support local farmers, kitchens, and artisans! 
The Franklin Farmers Market

can be found behind The Factory at Franklin every Saturday morning, featuring vendors with fresh produce, baked goods, handcrafted items, and local art.

The

Nolensville Farmers Market

can be found at the Historic Nolensville School every Saturday morning, where farmers and artisans offer fresh, seasonal foods and unique crafts!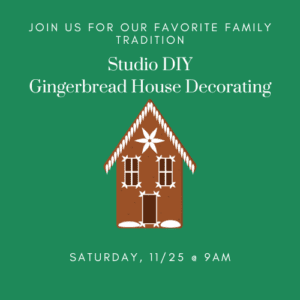 Sugar Drop Cafe & Dessert Boutique invites you to create your own gingerbread house this Saturday morning at 9am. Participants will receive a gingerbread house to decorate with buttercream, fondant, and candy decorations! Create a one-of-a-kind gingerbread house to take home this weekend with Sugar Drop Cafe & Dessert Boutique in Franklin! 
Owl's Hill Nature Sanctuary will host a Marshmallow Hike this Saturday, with options of 9:30am, 11am, and 1pm. These hikes last about 30 minutes to an hour and feature two difficulty options. Hike through the beautiful winter woods of Owl's Hill Nature Sanctuary and enjoy some delicious hot chocolate and roasted marshmallows once you finish!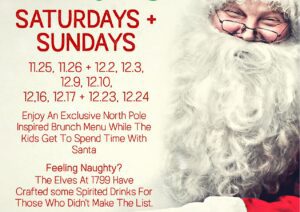 1799 Kitchen & Cocktails in The Harpeth Hotel will be having a special North Pole brunch this Saturday and Sunday from 10:30am- 2pm. Santa Claus will make an appearance to hear what you want for Christmas and take photos! The elves will also be serving spirited drinks for those on the naughty list, so check out this all-ages holiday event!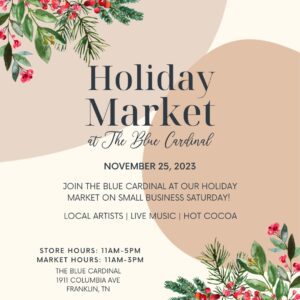 The Blue Cardinal will be celebrating Small Business Saturday with a Holiday Market from 11am- 3pm. Featuring pop-ups from local artists, live music from local musicians, festive foods, and hot chocolate, this holiday market is the perfect place to support small businesses and shop for handmade Christmas gifts or holiday decorations!

Christmas in America: 1928 will take place this Sunday afternoon at 3pm in The Factory at Franklin's Liberty Hall. Presented by The Public Square, this immersive, multimedia experience is a live radio show, where you are invited to join the studio audience. Enjoy Christmas music from the 1920s performed by award-winning musicians and get swept back in time at this variety show!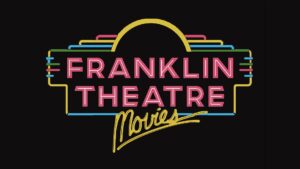 Holiday Movies at The Franklin Theatre 
The Franklin Theatre will be showing plenty of holiday movies this weekend! This Saturday, they will show The Muppet Christmas Carol at 10am, Scrooged at 5pm, and National Lampoon's Christmas Vacation at 8:30pm. On Sunday, they will be showing The Polar Express at 10am, Jingle All The Way at 1:30pm, Elf at 5pm, and National Lampoon's Christmas Vacation at 8:30pm again. 
Looking for something fun to do this weekend? Shopping for antiques or curious about a restaurant? Wanting to volunteer your time with a non-profit, or just stopping by downtown Franklin, TN for the day? Access it all on FranklinIs.com. We encourage you to browse through the Living, News, Entertainment, Family & Kids, Real Estate, Visit, Resources and Events Calendar sections. There is something for everyone! 
FranklinIs a website dedicated to all things Franklin, TN and Williamson County! Supporting local non-profits, businesses, residents and visitors, FranklinIs the go-to place for all your Franklin and Williamson County needs.