Things To Do This Weekend in Franklin & Williamson County, Tennessee (July 7-9)
There is always something fun to do on weekends in Franklin and Williamson County, Tennessee! Whether you are wanting to spend your time enjoying live music from local talents, browsing art, crafts, and produce from local artisans, or taking a hike under the full moon, keep reading to find out more about this weekend's local events!
Learn about local dining experiences, entertainment, shopping, and more at FranklinIs.com.
The Arts Council of Williamson County holds an Art Crawl in downtown Franklin on the first Friday of each month! This free event showcases Williamson County's local artists while allowing the community to view and purchase all different types of art. Galleries and studios will be dispersed throughout Franklin's historic downtown, with many offering refreshments and live music!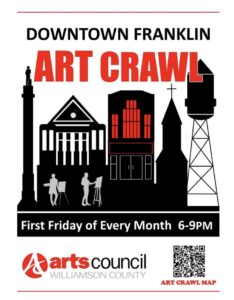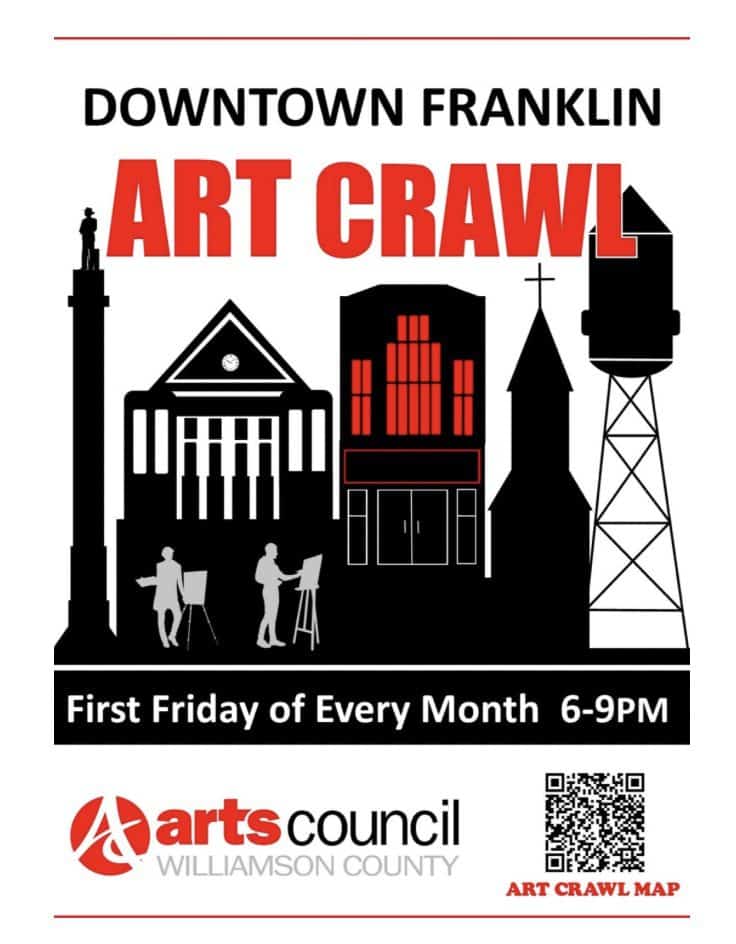 Owl's Hill Nature Sanctuary will be hosting a Full Moon Hike on July 7th under the Buck Moon! From 7:30 pm- 9 pm, you are invited to join Owl's Hill guides in exploring the sanctuary at sunset while experiencing and learning about the sounds and sights of local wildlife. Gates open at 6:30pm for those who are interested in picnicking on the grounds beforehand!
Nashville's premier automotive show will take place at the Williamson County Ag Expo Park this Friday from 3-9pm and Saturday from 9am-6pm. Featuring live entertainment, food, and industry leaders, this is a great event for any automotive enthusiast!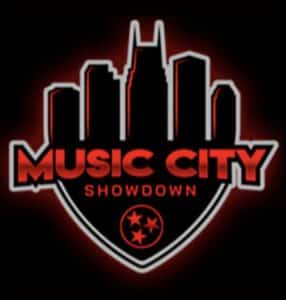 Farmers Markets (July 8)
These weekly farmers markets provide the perfect opportunity to support your local farmers, kitchens, and artisans! 
You can find

The Franklin Farmers Market

every Saturday morning in downtown Franklin behind The Factory at Franklin with numerous vendors offering fresh produce, baked goods, handcrafted items, and local art.

The

Nolensville Farmers Market

will be taking place every Saturday from 8am- 12pm at the Historic Nolensville School. Local farmers and artisans will offer fresh, seasonal foods and unique crafts!
Pickin' in the Park is Spring Hill's monthly outdoor music series, taking place this Saturday in Harvey Park at 5:30 pm. This free event features live music from local musicians as well as local food trucks! Pack your chairs and blankets to enjoy some live entertainment with the Spring Hill community at Pickin' in the Park!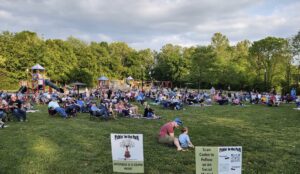 Performances 
Shawn Camp & Friends (July 7):  You can catch Shawn Camp & Friends at Fox & Locke in Leiper's Fork this Friday from 8-10 pm! 
Herman's Hermits with Peter Noone (July 8): Herman's Hermits with Peter Noone will have two performances of 3 pm and 8 pm in downtown Franklin at The Franklin Theatre this Saturday!
Hippies & Cowboys (July 8): Hippies & Cowboys will be performing at Fox & Locke from 8-10 pm this Saturday!
Paper Dolls (July 9): Paper Dolls will be taking the stage at the Williamson County Performing Arts Center in Franklin this Sunday from 4-6 pm! 
Looking for something fun to do this weekend? Shopping for antiques or curious about a
restaurant? Wanting to volunteer your time with a non-profit, or just stopping by
downtown Franklin, TN for the day? Access it all on FranklinIs.com. We encourage you
to browse through the Living, News, Entertainment, Family & Kids, Real Estate, Visit,
Resources and Events Calendar sections. There is something for everyone! 
FranklinIs a website dedicated to all things Franklin, TN and Williamson County!
Supporting local non-profits, businesses, residents and visitors, FranklinIs the go-to
place for all your Franklin and Williamson County needs.