Things To Do This Weekend in Franklin & Williamson County, Tennessee (July 28-30)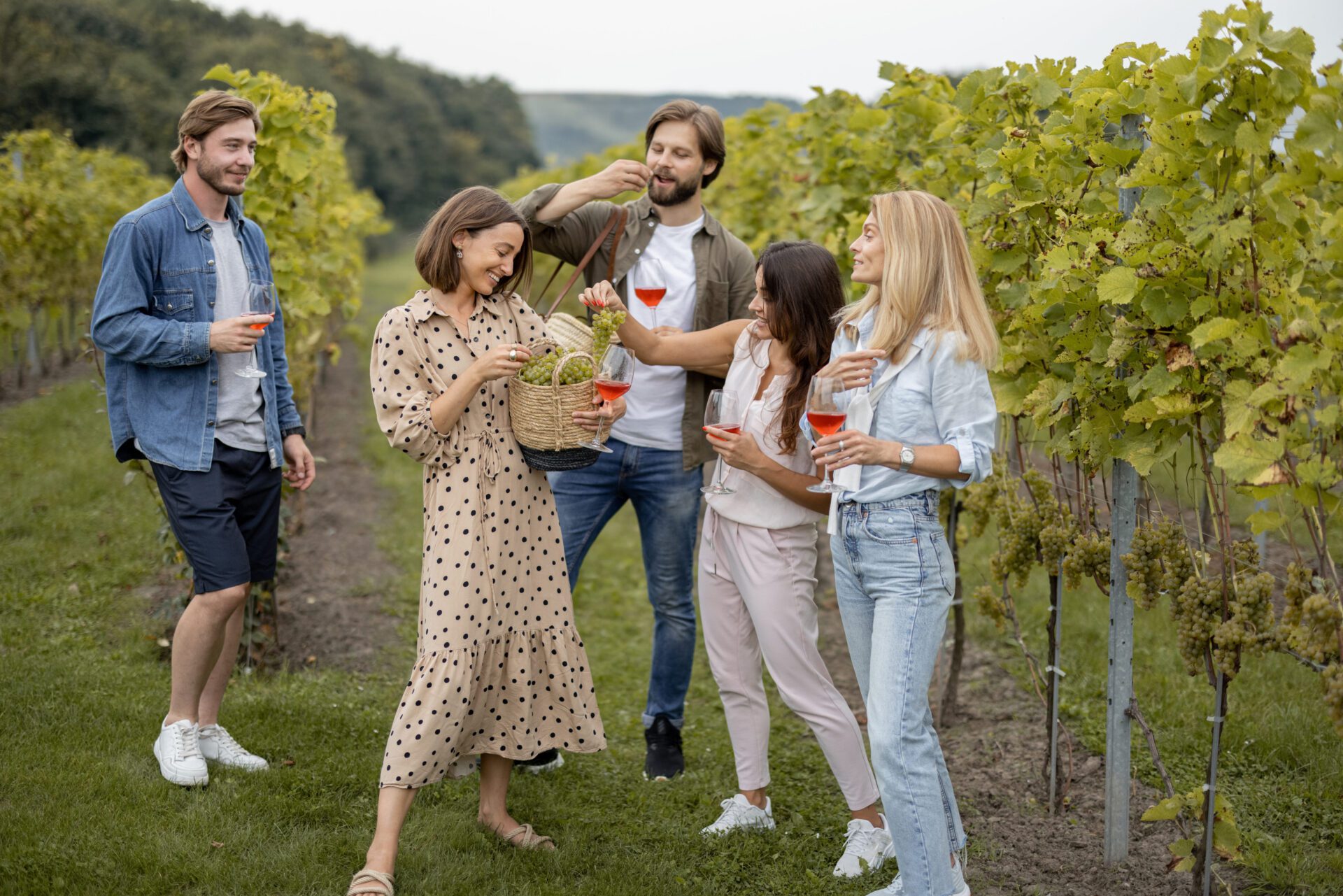 Weekends in Franklin and Williamson County, Tennessee are always full of exciting events! Spend an afternoon with adoptable kittens before enjoying your evening at the theater, or check out handmade products made by local artisans before creating your own masterpiece. The possibilities are endless, so keep reading to find out more about what's in store this weekend! 
Learn about local dining experiences, entertainment, shopping, and more at FranklinIs.com.
Morning Glory Orchard in Nolensville will be hosting a Taste & Tour this Friday from 6-8pm. You are invited to sip on a slushie while enjoying a guided tour through the orchard, where you will learn more about this family farm before gathering for a tasting of various food and drinks! 
The City of Franklin is partnering with the Williamson County Animal Center to host this fundraising and adoption event called Kitty Hall, located at Franklin's City Hall. This Friday from 10:30am- 2:30pm, the Williamson County Animal Center will be providing half-price cat adoptions and Mars Petcare will be offering giveaways for those who choose to adopt! Stop by to play with some kittens and maybe even bring home a new furry friend!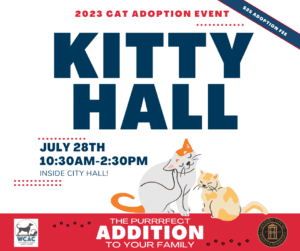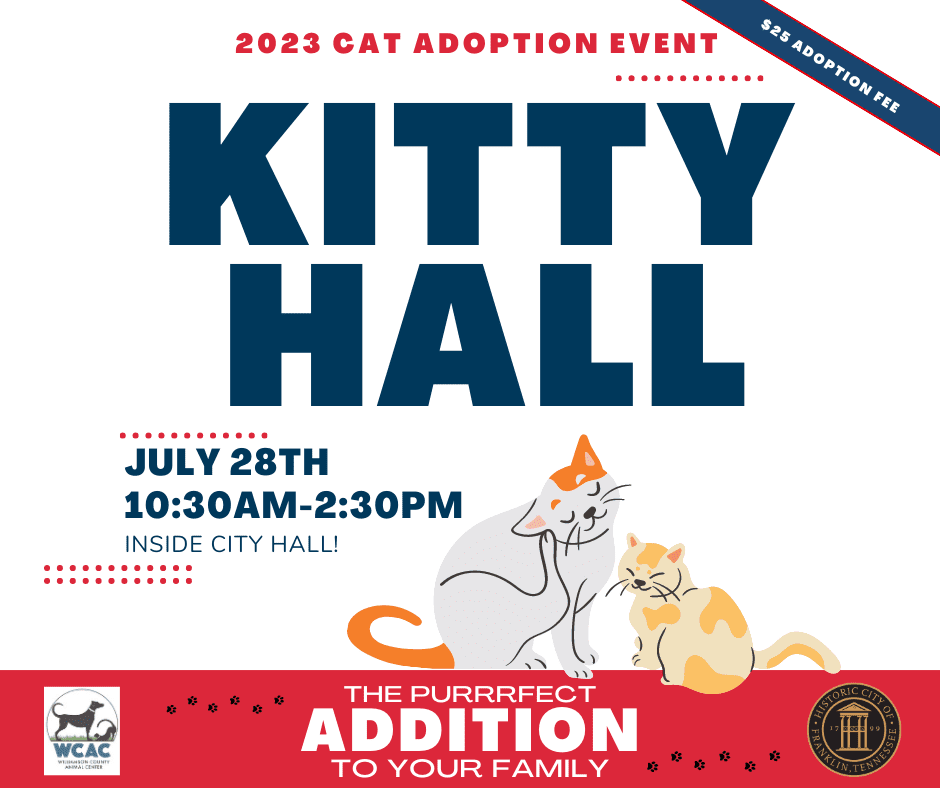 The premiere of writer and director Colin Hodgin's short film All That Neverwas will be shown at The Franklin Theatre this Friday at 8pm. This is a multimedia production that took over a year to create for Hodgin's senior film thesis at Lipscomb University. Join them in celebrating this impressive project with a showing of the production as well as a Q&A with the department heads of the film after viewing! 
Farmers Markets (July 29th)
These farmers markets offer the perfect opportunity to support your local farmers, kitchens, and artisans! 
You can find

The Franklin Farmers Market

every Saturday morning behind The Factory at Franklin with numerous vendors offering fresh produce, baked goods, handcrafted items, and local art.

The

Nolensville Farmers Market

will be taking place every Saturday from 8am-12pm at the Historic Nolensville School. Local farmers and artisans will offer fresh, seasonal foods and unique crafts! 
Sugar Drop in Franklin invites you to celebrate the end of summer with their Studio DIY class this Saturday from 10am- 12pm. You will be equipped with a pre-iced 6-inch cake, buttercream, fondant, and plenty of decorations to create your own unique cake to take home! 
Made Market is coming to Franklin for the first time ever this Saturday from 10am- 5pm at Liberty Hall in The Factory at Franklin. Stop by this event to browse and shop some of the finest handmade goods created by local makers while enjoying food and drinks from local vendors and restaurants! This event is a great way to support and engage with the Franklin community, so mark your calendars for Made Market: Franklin! 
The Vanderbilt Dyer Observatory will be hosting one of their Bluebird on the Mountain Concerts this Saturday at 8pm, featuring some of the Bluebird Café's top songwriters playing their greatest hits and sharing the stories behind the songs! You are invited to picnic atop one of the highest hilltops in the area and experience a night of music under the stars!
The John P. Holt Brentwood Library is offering an Urban Sketching 101 Class this Sunday from 2-4pm. Learn how to use common sketching tools, tips, and techniques in their 2 hour class! Teens and adults are welcome to join and enhance their artistic abilities with this lesson on perspective and fulfilling practices. 
Live Performances 
The Prom (July 29-30): Act Too Players' talented teens will be performing The Prom at The Franklin Theatre this Saturday and Sunday! 
Godspell (July 29th): CCT will be presenting Godspell in Franklin at the Williamson County Performing Arts Center this Saturday at 2-4:30pm and 7-9:30pm! 
Newsies Jr. (July 29-30): Act Too Players' talented youth will perform Newsies Jr. at The Franklin Theatre on Saturday and Sunday! 
Kidz Bop (July 28th): Kidz Bop will be at Franklin's FirstBank Amphitheater this Friday at 7pm!
Jason Mraz and His Super Band (July 30th): Jason Mraz and His Super Band will perform at FirstBank Amphitheater this Sunday at 7pm!
Peso Pluma (July 29th): Peso Pluma will be stopping by FirstBank Amphitheater this Saturday at 8pm! 
The Stolen Faces (July 29th): The Stolen Faces will be performing at the Mockingbird Theater this Saturday at 8pm! 
Looking for something fun to do this weekend? Shopping for antiques or curious about a
restaurant? Wanting to volunteer your time with a non-profit, or just stopping by
downtown Franklin, TN for the day? Access it all on FranklinIs.com. We encourage you
to browse through the Living, News, Entertainment, Family & Kids, Real Estate, Visit,
Resources and Events Calendar sections. There is something for everyone! 
FranklinIs a website dedicated to all things Franklin, TN and Williamson County!
Supporting local non-profits, businesses, residents and visitors, FranklinIs the go-to
place for all your Franklin and Williamson County needs.