Things To Do This Weekend in Franklin & Williamson County, Tennessee (July 14-16)
There are so many ways to enjoy a beautiful summer weekend in Franklin and Williamson County, Tennessee! From experiencing live performances and free movies with the community to delighting in a farm-to-table meal and learning a new skill, there is something for everyone to enjoy this weekend (July 14-16, 2023)! 
Learn about local dining experiences, entertainment, shopping, and more at FranklinIs.com.
The Friends of the Brentwood Library is a non-profit organization committed to serving our community through the library. This weekend, they will be hosting a book sale with a large range of genres to choose from! The book sale kicks off on Thursday with a member's only shopping day and opens to the public from Friday-Sunday!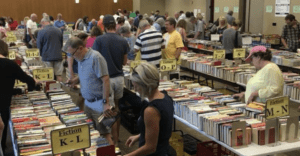 The City of Franklin likes to celebrate summer with Movies in the Park! Pinkerton Park is home to this series of outdoor movies taking place every summer weekend from June 9th- July 21st. This Friday, they will be showing The Emperor's New Groove at 8 pm, so make sure to pack a chair or blanket to enjoy fun movies and food trucks with your family and the Franklin community!
Sugar Drop
Fondant Cake Class (July 14)

: Sugar Drop is hosting a Fondant Cake Class in Franklin this Friday from 1-3 pm. Celebrate Christmas in July with this beginner's class on how to decorate a cake using fondant and buttercream! Your finished product will be a cake that looks like a winter fireplace with garland, stockings, and a fire!

Cool Cookie Club (July 15)

: Sugar Drop invites you to learn how to decorate cookies with buttercream this Saturday from 9-10:30 am. A skilled instructor will guide you through the process of decorating a set of cookies to look like a summer sand bucket!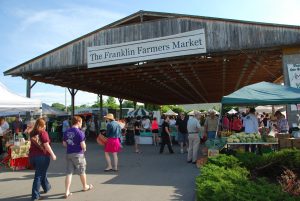 Farmers Markets (July 15)
These weekly farmers markets offer the perfect opportunity to support your local farmers, kitchens, and artisans! 
You can find

The Franklin Farmers Market

every Saturday morning behind The Factory at Franklin with numerous vendors offering fresh produce, baked goods, handcrafted items, and local art.

The

Nolensville Farmers Market

will be taking place every Saturday from 8 am-12 pm at the Historic Nolensville School. Local farmers and artisans will offer fresh, seasonal foods and unique crafts! 
GratiDude Ranch is hosting a Farm-to-Table Dinner in Franklin this Saturday from 5:30-8:30 pm with Chef Brayden Apple of River Cottage Farm. This delicious 5-course meal features food made from locally sourced ingredients, wine pairings, craft drinks, and live music!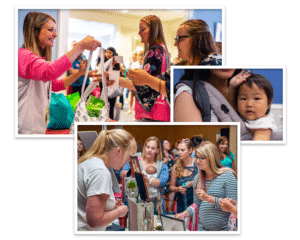 The 2nd Annual Babies and Bumps will take place at the Franklin Marriott Cool Springs this Sunday from 11 am- 4 pm. This event includes informational seminars, demonstrations, activities, giveaways, and local vendors! Babies and Bumps offers education, connection, and empowerment through their judgment-free and supportive environment, so if you or someone you know is a parent or parent-to-be, this is the place to be! 
Live Performances 
Looking for something fun to do this weekend? Shopping for antiques or curious about a restaurant? Wanting to volunteer your time with a non-profit, or just stopping by downtown Franklin, TN for the day? Access it all on FranklinIs.com. We encourage you to browse through the Living, News, Entertainment, Family & Kids, Real Estate, Visit, Resources and Events Calendar sections. There is something for everyone! 
FranklinIs a website dedicated to all things Franklin, TN and Williamson County! Supporting local non-profits, businesses, residents and visitors, FranklinIs the go-to place for all your Franklin and Williamson County needs.