Things To Do This Weekend in Franklin & Williamson County, Tennessee (August 25-27)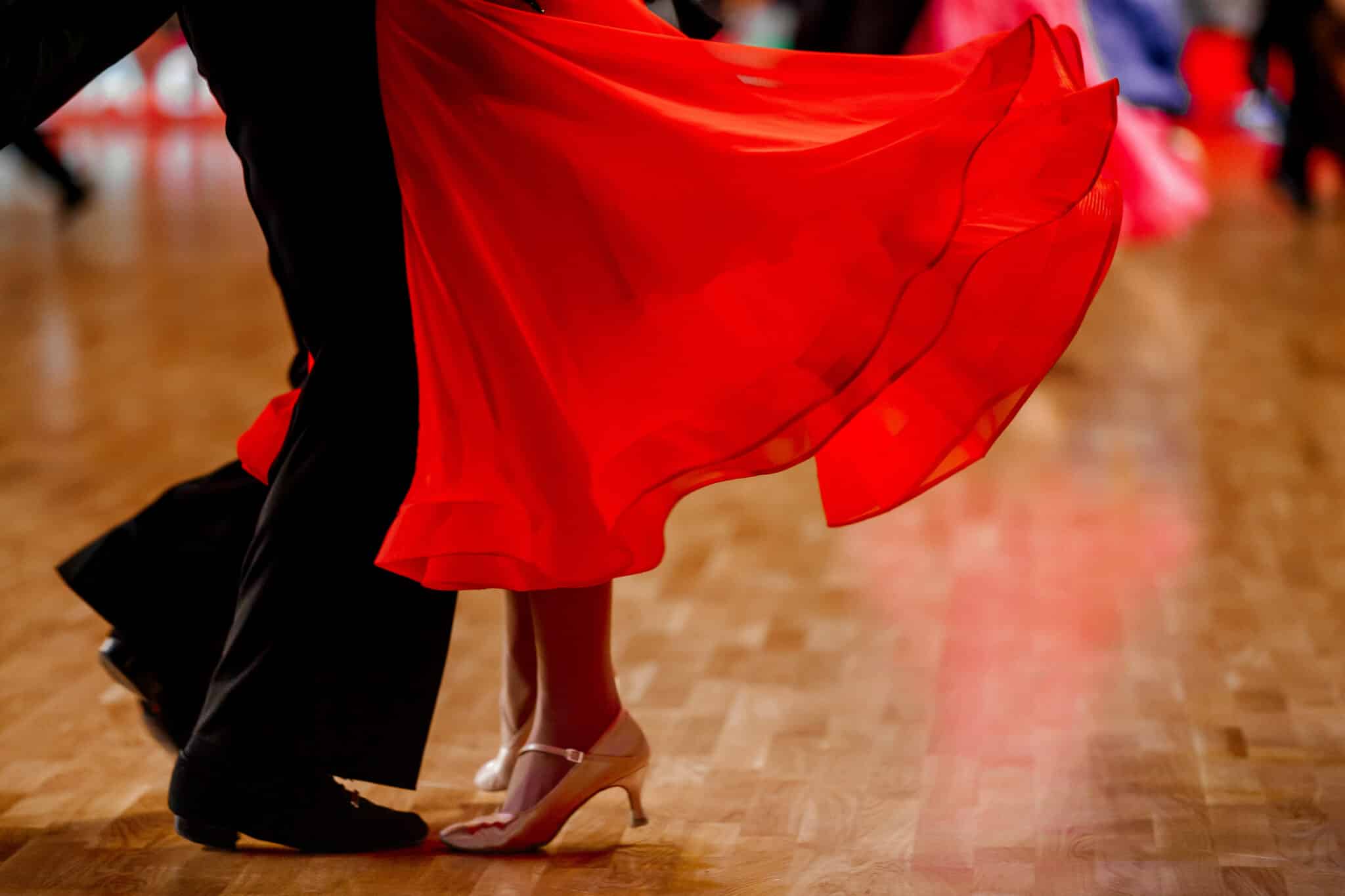 Franklin and Williamson County, Tennessee have so many options when it comes to fun weekend events and activities! From supporting a local nonprofit or enjoying a 4-course meal to exploring nature or learning a new skill, there is something for everyone! Keep reading to find out more!
Learn about local dining experiences, entertainment, shopping, and more at FranklinIs.com.
A Vintage Affair is hosting their 23rd Annual Main Event: Rhinestone Cowboy Gala this Friday in downtown Franklin at The Factory at Franklin from 5:30-10:30 pm. Guests are invited to enjoy delicious food from local vendors, a selection of wines, whiskey and bourbon tastings, and a variety of auctions. Spend the night dancing to live tunes from country music duo 2 Country 4 Nashville and more at this one-of-a-kind event benefiting women and children in need.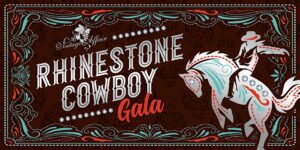 Morning Glory Orchard will be hosting a Taste & Tour in Nolensville this Friday from 6-8 p.m. You are invited to sip on your choice of slushie while enjoying a guided tour through the orchard, where you will learn more about this family farm before gathering for a tasting of various food and drink! 
Live Performances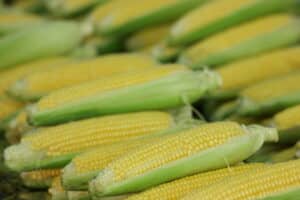 Farmers Markets 
These weekly farmers markets provide the perfect opportunity to support your local farmers, kitchens, and artisans! 
You can find

The Franklin Farmers Market

every Saturday morning behind The Factory at Franklin with numerous vendors offering fresh produce, baked goods, handcrafted items, and local art.

The

Nolensville Farmers Market

will be taking place every Saturday from 8 a.m.-12 p.m. at the Historic Nolensville School. Local farmers and artisans will offer fresh, seasonal foods and unique crafts!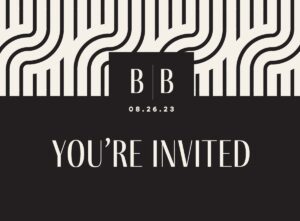 Davis House Child Advocacy Center's Annual Button Ball will be held this Saturday at The Saint Elle in Nashville at 5:30 p.m. Davis House Child Advocacy Center is a local nonprofit organization dedicated to providing a safe and supportive environment for child abuse victims. The Button Ball is a highly-anticipated event where guests are invited to enjoy a cocktail reception and dinner before a night of dancing to live music from Coy Roy. Tickets are on sale now for this evening in support of Davis House featuring knowledgeable speakers, auctions, and more.
The Williamson County Performing Arts Center will be hosting a Sunday Swing this Sunday afternoon! Grab a partner and put on your dancing shoes to check out their crash course swing class at 2:30 p.m. before hitting the dance floor with Middle Tennessee's 5 Points Swing band from 3 p.m.- 5 p.m.!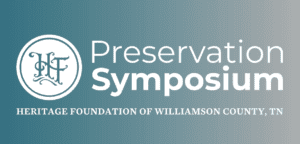 The Heritage Foundation of Williamson County, TN will be hosting their 6th Annual Preservation Symposium and Preservation Awards at the History & Culture Center of Williamson County this Saturday from 9 am-1 pm. This event will feature notable speakers and a local panel to discuss the preservation of Williamson County's historic buildings and cemeteries as well as the Heritage Foundation's annual preservation awards!

Head over to Owl's Hill Nature Sanctuary in Brentwood this Saturday to learn about mushroom cultivation and fungus from 10 am- 12 pm or 1-3 pm! You will assemble an oyster grow kit to take home once you find out more about how to grow mushrooms and wrap up the day with a fungi identification and appreciation hike! 
Owl's Hill Nature Sanctuary will be hosting a Creative Writing Workshop from 9:30 a.m.- 12 p.m. this Saturday. If you enjoy nature and creative writing, you will love this workshop where participants are invited to write in response to three prompts, surrounded and inspired by the nature of Owl's Hill!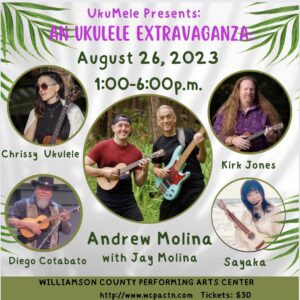 Presented by UkuMele, A Ukulele Extravaganza will take place at the Williamson County Performing Arts Center this Saturday from 1-6 pm. This event features versatile performances from a range of ukulele players from all over the world! A Ukulele Extravaganza's featured artist is Maui-native Andrew Molina, along with his father Jay Molina. There will be a donation box at the show for the Maui Food Bank and a silent auction benefiting the Tennessee Ukulele Collective!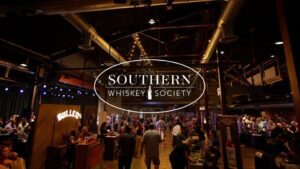 The 6th Annual Southern Whiskey Society Gathering will be held at Liberty Hall in The Factory at Franklin this Saturday from 5-9 p.m. Featuring premiere whiskey and award-winning chefs, this event will include 10+ culinary experts serving delicious food paired with over 30 brands of whiskey! This year, the Southern Whiskey Society Gathering will benefit One Generation Away and their mission to offer healthy foods to families in need. 
GratiDude Ranch invites you to enjoy a 4-course meal of gourmet pizza and wine pairings from Flour and Forge and Wines in the Fork! Chef Derek Walker of Flour and Forge will prepare these wood-fired pizzas for guests to enjoy along with specialty charcuterie, craft cocktails, salad, and dessert! Curated wines will be served alongside each pizza for the ultimate experience of fresh and locally-sourced pizza and wines.
Celebrate National Pork Chop Day on Aug. 27th with Perry's Steakhouse & Grille. This Sunday from 4-9 p.m., Perry's will be offering a 4-course meal for just $44! The courses include pork chop bites, white bean pork chili, pork chop, and dessert! For those who wish to celebrate at home, Perry's will even be offering a Pork Chop Day Bundle on their website featuring two lunch-cut pork chops, one dinner-cut pork chop, and 36 pork chop bites. 
Looking for something fun to do this weekend? Shopping for antiques or curious about a restaurant? Wanting to volunteer your time with a non-profit, or just stopping by downtown Franklin, TN for the day? Access it all on FranklinIs.com. We encourage you to browse through the Living, News, Entertainment, Family & Kids, Real Estate, Visit, Resources and Events Calendar sections. There is something for everyone! 
FranklinIs a website dedicated to all things Franklin, TN and Williamson County! Supporting local non-profits, businesses, residents and visitors, FranklinIs the go-to place for all your Franklin and Williamson County needs.