Things To Do This Week in Franklin & Williamson County, Tennessee (May 22-28)
If you are looking for something fun to do this week, keep reading to discover some of our recommendations on events happening in Franklin and Williamson County, Tennessee (May 22-28)! Whether you are looking to experience some live music or engage your brain with a few keynote speakers, you will want to mark your calendars for these exciting local events!
Learn more about local dining experiences, entertainment, shopping, and more at
Williamson County Public Library (May 22-23)
Garden Talk

: The Williamson County Public Library has teamed up with the Williamson County Master Gardeners Speakers Bureau to present their Garden Talk Series. This week, they will be talking about "Alternative Plants for Tough Landscapes" on May 22nd from 1pm- 3pm!

Book Talk

: Hosted by the Special Collections Department of Williamson County Public Library, local historian and author of

True Tales of Tennessee: Earthquake to Railroad,

Bill Carey will be talking about his book on May 22nd from 5:30pm- 7pm!

Dr. Jeanette Norden

:

The Williamson County Public Library and the Alzheimer's Association Tennessee Chapter will be presenting the second installment of their Alzheimer's and Dementia series on May 23rd from 1:30pm- 3pm. Dr. Jeanette Norden will be speaking about "How to Keep Your Brain Healthy and Decrease Risk for Alzheimer's Disease". 
The cast and crew of Studio Tenn will be presenting their rendition of Here You Come Again at The Franklin Theatre from May 24-28. This musical is about a struggling comedian as well as a celebration of Dolly Parton's music! Consider attending one of their performances this week for a rootin' tootin' good time!
The John P. Holt Brentwood Library invites you to attend a cake tasting on May 25th from 5:30pm- 6pm! You will sample and discuss a variety of different cake flavors and styles, so stop by if you find yourself in the mood for something sweet!
The Skylight in The Factory at Franklin's new Grand Hall will be hosting local singers and songwriters every Friday and Saturday this month from 4pm- 8pm. These nights of music, cocktails, and community are free! Get together with some family or friends to check out the newest addition to The Factory at Franklin and enjoy a night of live music in downtown Franklin! 
The Vanderbilt Dyer Observatory in Brentwood will have a Live Telescope Night on May 26th for guests to view their exhibits, speak with astronomers, and use telescopes to look for various celestial objects in the Spring sky!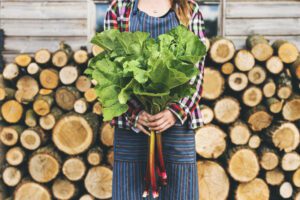 Farmers Markets (May 27th)
These local farmers markets prove the importance of contributing to your community and provide the perfect opportunity to support your local farmers, kitchens, and artisans! 
You can find

The Franklin Farmers Market

every Saturday morning behind The Factory at Franklin with numerous vendors offering fresh produce, baked goods, handcrafted items, and local art.

The

Nolensville Farmers Market

will be taking place every Saturday from 8am-12pm at the Historic Nolensville School. Local farmers and artisans will offer fresh, seasonal foods and unique crafts! 
Travel back in time to 16th Century England with the Tennessee Renaissance Festival in Arrington! This annual event takes place every weekend in May and consists of a renaissance marketplace with handcrafted items ranging from jewels to swords, as well as speciality food and drinks! Musicians and performers will offer themed-entertainment in the forms of 16th century music, knife throwing, sword fights, and more! Come dressed in your best 16th century attire and get ready for a weekend of fun!
Arrington Vineyards is celebrating Memorial Day weekend with Music in the Vines from 3pm- 7pm. With live jazz on their Hillside Stage, live bluegrass at the barn, and local food trucks, this is a great way to spend the weekend! Arrington Vineyards offers wine by the bottle or flight and gorgeous scenery, so get out and enjoy some live music at "Nashville's Wine Country"! 
Looking for something fun to do this weekend? Shopping for antiques or curious about a restaurant? Wanting to volunteer your time with a non-profit, or just stopping by downtown Franklin, TN for the day? Access it all on FranklinIs.com. We encourage you to browse through the Living, News, Entertainment, Family & Kids, Real Estate, Visit, Resources and Events Calendar sections. There is something for everyone! 
FranklinIs a website dedicated to all things Franklin, TN and Williamson County! Supporting local non-profits, businesses, residents and visitors, FranklinIs the go-to place for all your Franklin and Williamson County needs.