The Sizzle Awards 2023 – Winners Announced – Best Businesses of Williamson County
FranklinIs Announces The Sizzle Award Winners of 2023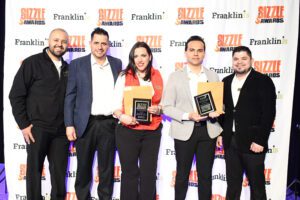 FranklinIs Announces The Sizzle Award Winners of 2023, the Best Business winners in Williamson County, Tennessee, as voted by the public, presented by local community forum FranklinIs.com. 
FranklinIs, The Online Voice of Williamson County, announces the 2023 Sizzle Awards Winners (The Best Businesses of Williamson County, TN) today, celebrating Business Owners in Williamson County, as voted by over 7,000 residents, placing 403,000 votes. 
Featured categories included Cuisine, Health and Wellness, Personal Care, Services, and Entertainment from Best Fine Dining and Shopping to Best Auto Care and Orthopedic Practice. Best in Williamson County winners are now announced online on the 2023 Sizzle Awards Winners page. Additionally, the winner's list will be printed in the April issue of Brentwood Lifestyle and Franklin Lifestyle magazines. These magazines are sent to over 29,000 households in the Brentwood and Franklin area. Copies of the magazine can also be found at Whole Foods.
FranklinIs and The Sizzle Awards give the public a voice, the businesses an opportunity to promote, and the community access to the choices of the best. Winners are recognized through online promotions year-round, certified plaques and certificates, and a digital winner's logo to use in social media or advertisements. The Sizzle Awards represent the best of Williamson County, Tennessee. It is inspiring to see logos, plaques, and certificates on businesses (family-owned or not), franchises, and self-employed all around the county for achieving this success as voted by their customers, peers, and neighbors. 
Created to recognize local businesses, the 17th annual Sizzle Awards honor the Williamson County community and its success. "During these times, rewarding businesses for their creativity, integrity, and leadership is essential. Votes by their peers, customers, and neighbors', surpassed 400,000, a record for the awards", according to Ken Royer, CEO of FranklinIs. 
Some of this year's winners included: 
BEST HAIR SALON
1st: Artistry SALONsouth

2nd:

A Moment's Peace Salon & Day Spa

3rd:

Studio Gaven hair colour
BEST AUTO REPAIR
1st: Moody's Tire & Auto Service

2nd:

Crutcher's Auto Repair

3rd:

Christian Brothers Automotive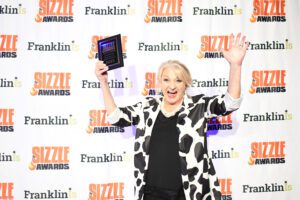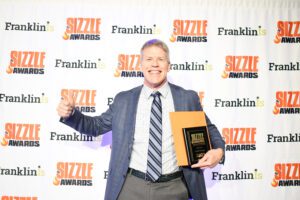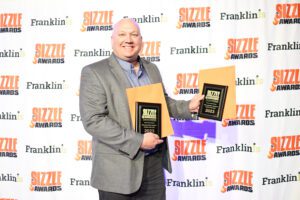 For a complete listing of winners by category, visit FranklinIs.  Or, the April issue of the Franklin & Brentwood Lifestyle magazines.
The 2023 Sizzle Awards has partnered with the Davis House, JLB Web Design & Marketing, Brentwood Lifestyle, and Franklin Lifestyle. Proceeds from any revenue for the awards and donations will help Davis House Child Advocacy Center serve abused children, and provide crucial support and resources to children and families in need.
A special thank you to the many supporters of The 2023 Sizzle Awards. 
-Dickey's Barbecue Pit
-Amerigo
-Tito's Mexican Restaurant
-Ground
-Serrato's Steakhouse
-Party Fowl
-Leiper's Fork Distillery
-Barrels & Brews
-Arrington Vineyards
-Tennessee Brew Works
-Franklin Wine & Spirits
SOURCE: FranklinIs
Media Contact: Lauren Ratcliff
lauren.r@webservice.team