The Golf Sanctuary – A Private Members' Club Tees off in Brentwood 
Article by Julie Brown Patton
Originally published in Brentwood Lifestyle
Favorable impressions from elevated experiences are the goal of each visit at a newly launched upscale, indoor golf facility that's a private social club infused with virtual golf courses of the largest variety around the globe.
Cueing off desires to have an enjoyable entertainment haven for various reasons, the founders of this facility even embodied that oasis concept by naming the business The Golf Sanctuary. "Time is short, and we all want to maximize the benefits of where we choose to place our time. The vision for this facility was to be able to have good golf practice sessions, remain competitive when warranted, and to entertain clients, family and friends in a private, safe environment — all whenever wanted within a welcoming community atmosphere," explains Billy Brown, former golf champion, business professional and co-founder of The Sanctuary.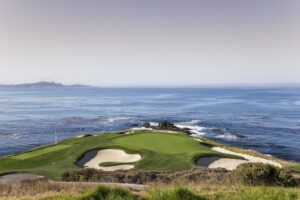 The facility is open 24/7 to members, six days a week (Tuesdays are their internal-only operations day).
"We're one of only a couple country club versions of an indoor golf business that I can find in the world who's using TrackMan technology, which is the Ferrari of golf," says Michael Shinn, co-owner.
Billy and Michael assure that the facility anchors a unique culture and community, based on attention to details and a challenging game that everyone "mostly loves."
TrackMan golf simulation systems are predicated on radar technology, designed to provide instant feedback of golf club delivery, launch, ball flight and landing. Data are used to make better decisions in future swings and strategies. Michael says they're using TrackMan's most current version, equivalent to what avid golfers leverage, such as when the PGA Tour plays in Nashville.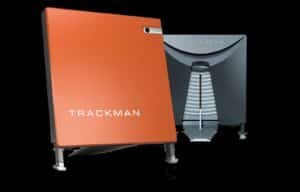 TrackMan's virtual golf library enables Sanctuary members to play through stunning courses, such as The Alps with Lake Geneva's waters lapping against the shore backed by a snow-capped panorama 1,500 feet above sea level. Imagine golfing the magnificent Evian Resort Golf Club in France, home to the LPGA Tour's major The Amundi Evian Championship. Or envision hitting balls over dinosaurs.
"Our members can play at least 64 virtual courses, and that number keeps growing," Michael adds.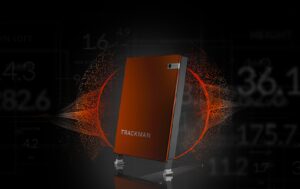 He says unlike many other golf simulation equipment systems, TrackMan is not about merely warming up. Rather, it provides 26 points of data that track important details, such launch angle, club speed, face to path and ball speed. People can become better golfers through this technology, or choose to have fun, light-hearted experiences within amazing virtual locations. Billy says it's also a great replacement for lunch meetings or typical happy hours.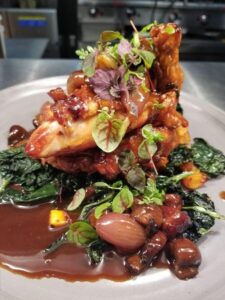 The Golf Sanctuary team also recognizes that they offer an excellent spot for the six months out of the year that Tennessee weather makes it challenging or impossible to play golf outdoors. Michael says they particularly are "a club of clubs" in that their convenient location sits among seven country clubs so they provide a central spot for business and community leaders to meet and connect with each other.
Taking part in the Sanctuary's state-of-the-art environment also involves first-rate membership service, as well as great meals and cocktails. PGA professional Sean Wells joined the Sanctuary as director of golf to lead groups through wonderful endeavors. Additionally, Executive Chef Joey Ray was hired as the facility's director of food and beverage to operate the commercial kitchen, sprinkling in his Napa Valley- and New York-curated practices. They can handle up to 27 golfers at a time and up to 99 total guests, including dietary restrictions. They also plan to host special events, such as wine, tequila or bourbon tastings.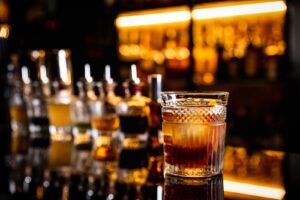 To that end, the facility offers a mobile app that enables members to reserve bays, select refreshments and request other details, all before arriving.
During October and November, the Sanctuary team is assembling a membership wait list. One doesn't have to be a good golfer to enjoy the experience, they assure. Billy says guests can participate in a laid-back, private and non-intimidating suite in which no one is looking, judging or waiting behind for their turn as additional golfers on a course. In fact, golfers of all skill levels and guests of all ages are welcome.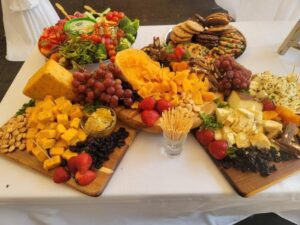 "We're proud of the social, stress-free environment we're creating. We're a 'yes' type of membership model, a place to get relief from making decisions all day long. It's about golf in some ways, but it's not all about golf in others. We believe conversations around meals are different, and conversations around golf are different. And, we agree that family time is precious," Billy assures.
Michael adds, "We want everyone who comes to the Sanctuary to feel like they're getting a warm hug from an old friend."
info@mygolfsanctuary.com
MyGolfSanctuary.com