The Franklin Theatre Partners with Atmos Energy for "Summer Pay What You Can" Movie Screenings 
Atmos Energy will serve as the Presenting Sponsor for this series, running July 13-17
FRANKLIN, TN (July 6, 2022) – The Franklin Theatre is pleased to announce Atmos Energy as the presenting sponsor for its "Summer Pay What You Can" movie screenings to be held July 13th to July 17th.
These screenings are a way for Williamson County residents and visitors to engage with the historic theatre at a low cost while supporting the theatre's mission and vision.
"We're excited to invite the public into our beautiful theatre for a week of Pay What You Can movies," said Eric Dilts, Managing Director of The Franklin Theatre. "Partnering with organizations like Atmos Energy gives us the ability to offer more low- and no-cost programming to our community. We can't thank Atmos enough for their support."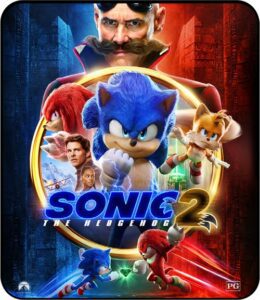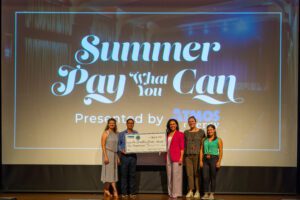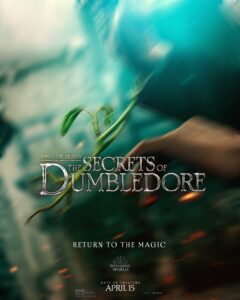 "Through our Fueling Safe and Thriving Communities program, we believe in making a difference in the communities we serve by partnering with vital organizations like The Franklin Theatre," said Christina Christiansen, Atmos Energy manager of public affairs. "The Franklin Theatre is committed to providing everyone with the opportunity to experience the arts. When we work together, we multiply the impact for our neighbors."
The Summer Pay What You Can lineup will include "The Bad Guys," "Fantastic Beasts: Secrets of Dumbledor," "Sonic The Hedgehog 2," "The Lost City," and "The Northman." A total of 8 matinee and evening screenings will be held during the July 13-17 Pay What You Can series.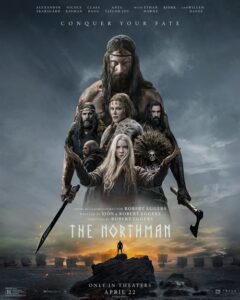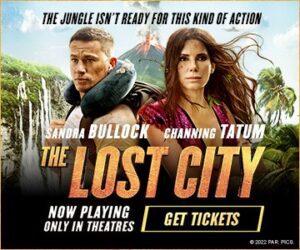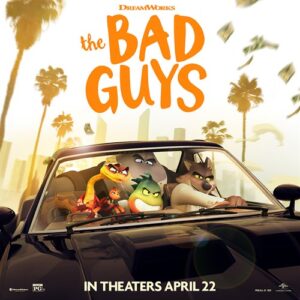 Complete dates and showtimes can be found at www.franklintheatre.com/tickets/movies/. The recommended donation is the normal movie ticket price of $10, but any level of donation will be welcomed during this week.
Learn more about Atmos Energy at www.atmosenergy.com.
The Franklin Theatre is a division of the nonprofit Heritage Foundation of Williamson County, TN.
 # # #
ABOUT ATMOS ENERGY
Atmos Energy Corporation, an S&P 500 company headquartered in Dallas, is the country's largest natural gas-only distributor. We safely deliver reliable, affordable, efficient and abundant natural gas to more than 3 million distribution customers in over 1,400 communities across eight states located primarily in the South. As part of our vision to be the safest provider of natural gas services, we are modernizing our business and infrastructure while continuing to invest in safety, innovation, environmental sustainability and our communities. Atmos Energy manages proprietary pipeline and storage assets, including one of the largest intrastate natural gas pipeline systems in Texas.
Find us online at http://www.atmosenergy.com, Facebook, Twitter, Instagram and YouTube.
ABOUT THE FRANKLIN THEATRE
Following a complete restoration by the Heritage Foundation of Williamson County in 2011, the historic Franklin Theatre (Est. 1937), re-opened its doors as a state-of-the-art live music venue featuring performances by world-renowned artists. The theatre also honors its heritage by continuing to show movies. The Theatre's mission is to provide world-class, diverse performing arts experiences to residents and visitors alike and to be a platform for local philanthropic engagement and education, all delivered with unparalleled guest service. For more information about The Franklin Theatre, visit www.franklintheatre.com.
ABOUT THE HERITAGE FOUNDATION OF WILLIAMSON COUNTY
Since 1967, the Heritage Foundation of Williamson County has been dedicated to preserving Williamson County's architectural, geographic and cultural heritage as well as promoting the ongoing revitalization of downtown Franklin in the context of historic preservation. Notable projects include The Franklin Theatre, Roper's Knob, parts of the Franklin battlefield and the Old, Old Jail. Events and festivals produced by the Heritage Foundation such as Main Street Festival, the Heritage Ball, PumpkinFest and Dickens of a Christmas bring an estimated 300,000+ locals and visitors to downtown Franklin each year that creates more a $8 million dollar economic impact annually. The Heritage Foundation owns and operates The Franklin Theatre, Downtown Franklin Association, Franklin Grove Estate & Gardens, and its newest entity: The History & Culture Center of Williamson County. For more information about the Heritage Foundation, visit www.williamsonheritage.org.