The Factory at Franklin Shares Holiday Gift Guide
Historic Property's 32 Restaurant and Retail Tenants Make The Factory a One-Stop Holiday Destination
FRANKLIN, Tenn., (December 5, 2022) – The Factory at Franklin today shared a holiday gift guide highlighting many of their tenant's offerings and gift recommendations for the 2022 holiday season.
The 10-building complex is home to numerous restaurant and retail tenants with more opening as renovations continue throughout 2023. Each has unique offerings for holiday shoppers from ready-to-gift sets and art to hand poured candles and tasty treats to ensure shoppers can find something for everyone on their list.
These gift ideas are only the beginning of the gifts you can find for your friends and family at The Factory at Franklin: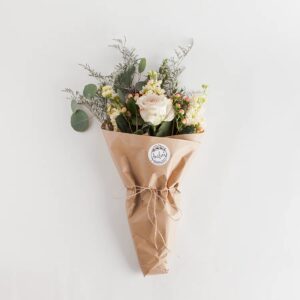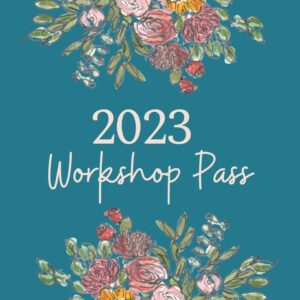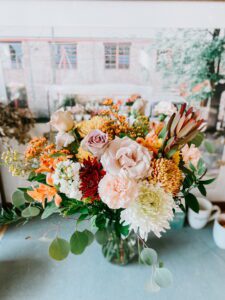 Amelia's Flower Truck:
Custom Bouquet: Come by our store and build a custom bouquet with us! With the help of our florists, pick out their favorite flowers and have them wrapped in our classic brown paper or arranged in one of our beautiful vases. These are also perfect to decorate your holiday table! Priced by the stem – this is the perfect gift no matter your budget.
Flower Subscription: A gift that keeps on giving! Choose from the 3, 6 or 12-month subscription to show your love beyond the holiday season.
2023 Workshop Pass – $325: An Amelia's Workshop Pass gives access to six workshops in 2023 for the price of five. This pass makes sure the recipient will be the first to know when workshops are announced and sign ups to attend. There are a limited number of passes, so grab one while you can!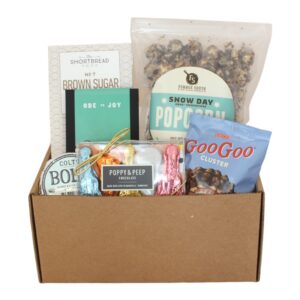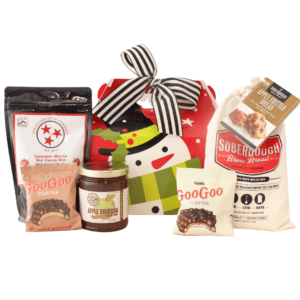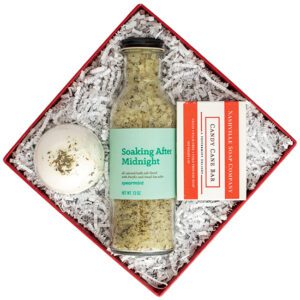 Made in Tennessee:
Rockin' Holiday Treats Gift Box – $49.95: A few treats made in Nashville, TN will make the Holidays sweeter.  Each item is made in small batches with love and care.
Warm Holiday Wishes Gift Box- $44.95:  Warm their hearts and kitchens with a gift of warm Holiday wishes with this collection of comforting foods in a festive gift box.
Rest and Relaxation Gift Box – $34.95: Sometimes a little R&R is in order! Make someone's day with this simple gift box filled with items to help encourage rest and relaxation. Each item is handmade in Nashville, TN by Music City Suds from the very best, all natural ingredients for your skin. Choose from Rose, Lavender, or Spearmint!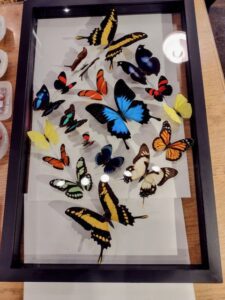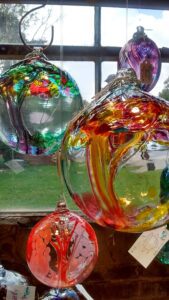 Nature's Art:
Unique Hand-Blown Glass: These one-of-a-kind orbs are the perfect gift for someone who has it all.
Framed 3-D Butterfly Art: For the nature or art lover, consider this unique three-dimensional framed art piece with beautiful colorful butterflies.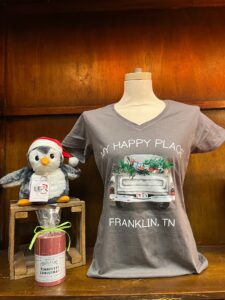 Times Past and Present:
Penguin Warmie – $24.99: We have quite a variety of little lavender-scented friends you can microwave for warmth this Winter! Don't miss our special edition holiday Warmie friends straight from the North Pole!
My Happy Place Franklin, TN Christmas Tee – $19.99: Enjoy this custom t-shirt design to show your love for our picture-perfect town!
Clark & June Tennessee Christmas Candle – $29.99: Hand-poured locally, these 100% soy wax candles have an estimated burn time of 70-80 hours and will fill your home with the intoxicating scents of Christmas!
Stonebridge Art Gallery:
Stonebridge Gift Card: Original Artwork and Custom Framing can be hard to choose for someone else as a gift, but a Stonebridge Art Gallery Gift Card solves the problem! Select any amount of money to put on the card and let them come in and pick what they like!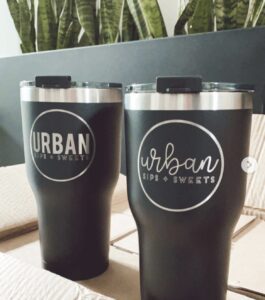 Urban Sips:
Tumblers: A gift for them and you! Urban Sips has buy one get one 30-ounce tumblers for fans of the gourmet soda shop.
The historic property is currently being renovated inside and out to ensure the 10-building complex can be home to small businesses and community gatherings for generations to come. These renovations include the recent painting of the water tower and the creation of the new "Grand Hall" which is expected to be completed in early 2023. The restoration is led by Allen Arender of Holladay Properties along with development partner Ronnie Wenzler and Nashville architecture firm Centric.
About Holladay Properties
Holladay Properties is a full-scale land development, design/build, and fully integrated real estate company, as well as one of the largest medical office management firms in the country with over 30 offices throughout the eastern half of the United States. Holladay has developed over 20 million square feet of commercial space valued at over $2 billion, and actively manages more than 10.6 million square feet of office, industrial, retail, multi-family, hotel, and healthcare space. To find out more, visit www.HolladayProperties.com.
###