The Factory at Franklin Announces Small Business Saturday Specials
Historic Property Home to Many Local Shops with Special Offers for November 26, 2022
FRANKLIN, Tenn., (November 23, 2022) – The Factory at Franklin announced today the sales and specials that will be offered by several of their retail tenants for this Friday (Black Friday, Nov. 25) and Saturday (Small Business Saturday, Nov. 26).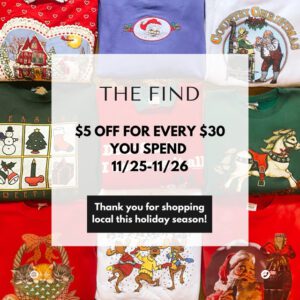 As the home to many local and small businesses, these sales and specials are just a sampling of the offerings that will be available to The Factory at Franklin visitors this weekend:
Luna Records | Record Store Day Black Friday: As part of the national Record Store Day on Black Friday, Luna Record will be opening at 9 a.m. The local record store will have several special releases including indie exclusives, RSD first and small run/regional titles.
Fork of the South | Small Business Saturday: Fork of the South will be offering free 6-ounce Franklin Christmas Candles with all $50 purchases, while supplies last. For the first 15 customers who spend $75 or more, Fork of the South will also be giving out surprise swag bags.
Ameraucana Blue | Small Business Saturday: The home décor store will be offering 25% off their pillows and will also have a Giving Tree of Ornaments that can be purchased to benefit the Creutzfeldt-Jakob Disease (CJD) Foundation.
The Find | Black Friday and Small Business Saturday: The secondhand and vintage clothing boutique will be offering $5 off for each $30 spent on both Black Friday and Saturday.
"The Factory at Franklin is a wonderful reflection of the heart of this city, and small businesses are a key part of the community's identity," said Allen Arender, partner and senior vice president of development for Holladay Properties, owner of The Factory. "We are proud to be a gathering place for this city, its people and its creativity, and we could not do it without the small businesses that call our property home."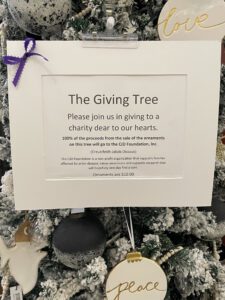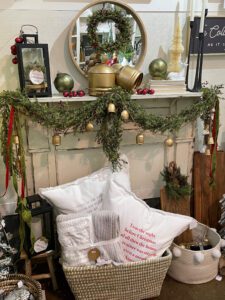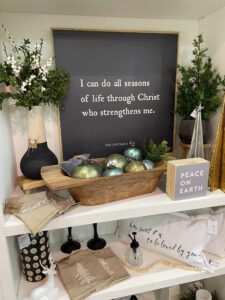 The historic property is currently being renovated inside and out to ensure the 10-building complex can be home to small businesses and community gatherings for generations to come. These renovations include the recent painting of the water tower and the creation of the new "Grand Hall" which is expected to be completed in early 2023. The restoration is led by Allen Arender of Holladay Properties along with development partner Ronnie Wenzler and Nashville architecture firm Centric.
About Holladay Properties
Holladay Properties is a full-scale land development, design/build, and fully integrated real estate company, as well as one of the largest medical office management firms in the country with over 30 offices throughout the eastern half of the United States. Holladay has developed over 20 million square feet of commercial space valued at over $2 billion, and actively manages more than 10.6 million square feet of office, industrial, retail, multi-family, hotel, and healthcare space. To find out more, visit www.HolladayProperties.com.
###