The Best Ways to Tour Historic Franklin, Tennessee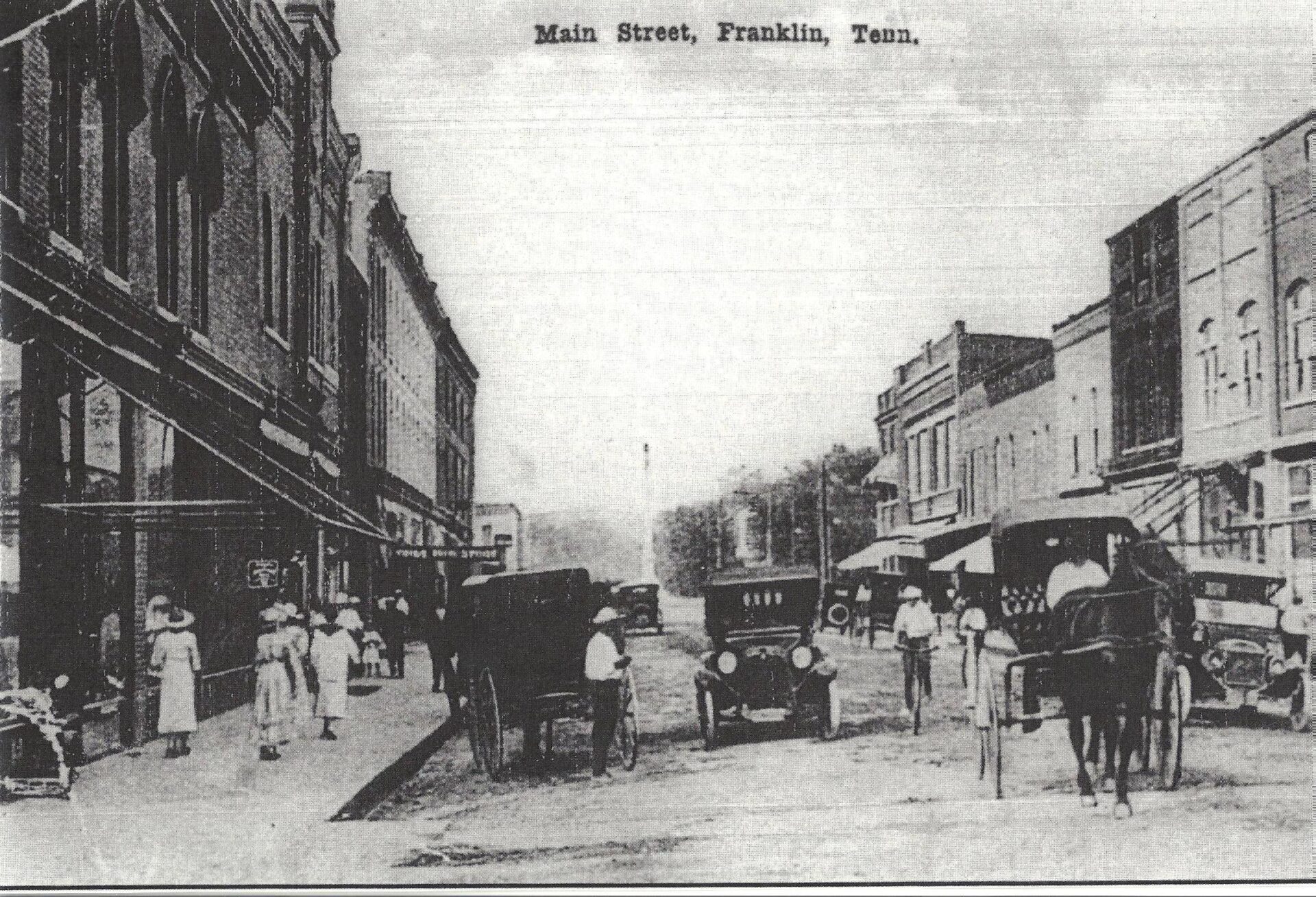 Franklin, Tennessee was founded on October 26, 1799 and now holds centuries worth of history. There are plenty of ways to immerse yourself in Franklin's eventful past, whether you are looking for a guided tour, a solo venture, or a bike-riding excursion! From the town's founding and the Battle of Franklin to all of the mayhem and life that has happened since, keep reading to find out how you can learn more about this historic town through a variety of tours! 
Learn about local dining experiences, entertainment, shopping, and more at FranklinIs.com.
The Battle of Franklin Trust is a local nonprofit organization with a mission to preserve and understand the stories of those impacted by the American Civil War. They offer daily guided Classic House Tours of Carter House, Carnton, and RippaVilla, as well as special excursions such as their Battlefield Tour, Behind the Scenes Tour, Slavery and the Enslaved Tour, Extended Tour, and more! The Battle of Franklin Trust's properties include: 
Carnton was built in 1826 and served as the most significant field hospital for injured soldiers during and after the Battle of Franklin with 1,700 men laid to rest in the McGavock 2-acre family cemetery. 

The Carter House was built in 1830 and ended up being located right in the middle of the Battle of Franklin. With over a thousand bullet holes, the Carter family's farm office and brick smokehouse have been recognized by preservationists as the two most heavily damaged buildings from the Civil War that are still around today. 

Rippa Villa in Spring Hill is a former plantation and historic house as well as a museum. 
Franklin on Foot was established in 2003 to bring Franklin's fascinating history to life! Their tours include the Civil War Tour, Haunted Franklin Tour, Food Tour, Murder & Mayhem Tour, Classic Franklin Tour, private tours, and more! Whether you are wanting to learn more about the town's Civil War history, find out about the best local spots, or catch a fright, Franklin on Foot has what you are looking for!
Franklin Walking Tours was created out of a love for the small town charm and rich history of Franklin, Tennessee! Their tours include Franklin Charm, Grim & Ghostly, Tombstone Tales, Franklin's Fierce Females, Psychic Walk, and private tours. Listen to stories from the past and present as well as the tales of all the unique characters and grim happenings that this town holds. Fall in love with Franklin with Franklin Walking Tours! 
History is scattered all throughout Franklin, Tennessee, so The City of Franklin decided to offer a free self-guided audio tour of 16 historic sites including The Park at Harlinsdale Farm, Eastern Flank Battlefield Park, the Assault on the Cotton Gin, and many other local landmarks! Take a day to walk around the city and become more acquainted with Franklin and its past with the Historic Parks Audio Tour.
The Lotz House is another historical site from the Battle of Franklin, built in 1858 by German immigrant Johann Lotz. Johann had moved to America to escape war, but soon found himself living on a battlefield. During the bloody battle, a cannonball was shot through the roof and second floor of the Lotz House, and if you visit, you will see that there is still an indent from where the ball hit the first floor. The Lotz House offers guided house tours as well as a ghost tour, women's history tour, a battlefield tour, and a cellar tour! 
Pedego Electric Bikes offers a selection of electric bikes including cruisers, mountain bikes, and more! Pedego in Franklin is locally-owned and encourages exploration of the city! Check out all the major historic landmarks while cruising through Franklin. If you are looking for a completely self-guided day of history as well as physical activity, then renting an electric bike from Pedego in Franklin could be the best option for you! 
Looking for something fun to do this weekend? Shopping for antiques or curious about a restaurant? Wanting to volunteer your time with a non-profit, or just stopping by downtown Franklin, TN for the day? Access it all on FranklinIs.com. We encourage you to browse through the Living, News, Entertainment, Family & Kids, Real Estate, Visit, Resources and Events Calendar sections. There is something for everyone! 
FranklinIs a website dedicated to all things Franklin, TN and Williamson County! Supporting local non-profits, businesses, residents and visitors, FranklinIs the go-to place for all your Franklin and Williamson County needs.