THE BATTLE OF FRANKLIN TRUST ANNOUNCES NEW SPECIALTY TOUR AT RIPPAVILLA
The Battle of Franklin Trust added a special, behind-the-scenes tour at Rippavilla that is offered every Monday and Thursday at 10 a.m.
FRANKLIN, Tenn. – The Battle of Franklin Trust will now offer a new tour every Monday and Thursday at 10 a.m. at Rippavilla in Spring Hill. The 90-minute tour will take visitors behind the scenes of the home's architecture, discuss how the farm operated in the 1800s, and dive into the story of the Cheairs family and the home's extensive restoration. As an exclusive new feature of the tour, guests will be able to get a different perspective of the site by exploring the home's basement. The basement holds many clues to the early years at Rippavilla.
"We are thrilled to be able to share even more of Rippavilla's pivotal history through our new Behind the Scenes tour," said Eric A. Jacobson, CEO of The Battle of Franklin Trust. "Our guided tours provide an immersive experience and allow us to explore stories that have gone untold for too long."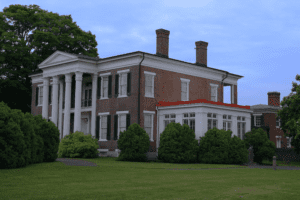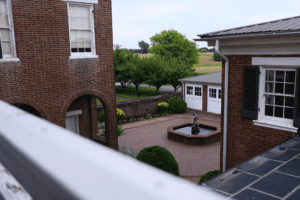 Tickets are $25 per person and may be purchased online at www.boft.org/visit.
Other guided tours at Rippavilla include the Classic House Tour, Extended Tour, Slavery and the Enslaved Tour, and Battlefield Tour. Rippavilla hours of operation are Monday – Saturday 9 a.m. – 5 p.m. and Sunday from 11 a.m. – 5 p.m.
The Battle of Franklin Trust also manages Carnton and Carter House in Franklin, TN. For more information and to purchase tickets, visit www.boft.org.
About The Battle of Franklin Trust
The Battle of Franklin Trust is a 501(c)(3) corporation. Its mission is to "preserve, understand, and interpret the story of a people forever impacted by the American Civil War."
###