Summer's Last Concert

Catch the last Sunset Concert of the summer on Sunday, August 26, on the beautiful lawn of Historic Carnton Plantation. Enjoy live music from the popular FAB, a Beatles tribute band from 5 p.m. – 7p.m. This summer marks the seventh annual Sunset Concert Series at Historic Carnton Plantation, where guests picnic on the lawn while music is played in the background against the backdrop of a gorgeous sunset.
"It's a very fun, entertaining, up-tempo event in the community," says Special Events Director Margie Thessin. "There's live music, dancing on the lawn, picnicking – just a great atmosphere for families and friends."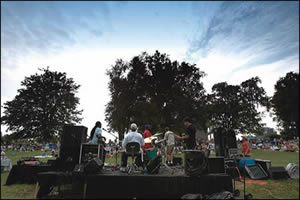 And that isn't all… You can also take this opportunity to stroll through the 1847 garden or walk through the historic home – the choice is yours – but you can be sure there will be plenty to entertain all.
Wrapping things up at this year's event are FAB, a popular Beatles tribute band that will play on Sunday, August 26 from 5 p.m. to 7 p.m.
"It's great to see how much folks really get into the music," says Thessin. "Last year, several people dressed up in 'Sgt. Pepper'-inspired garb for fun because of FAB, the Beatles band."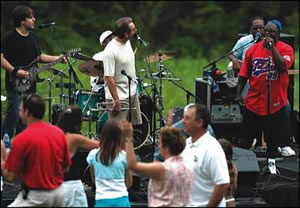 Tickets are $10 a person and children under the age of 13 are FREE. Food and drinks are available for purchase on-site, including soft drinks, beer, wine and mint juleps. Guests can buy their picnic or bring their own, but please refrain from bringing grills and pets. For more information, visit www.carnton.org/events.htm or call 615.794.0903.
Historic Carnton Plantation is located at 1345 Carnton Lane Franklin, Tennessee 37064.