Summer Events and Festivals in Franklin & Williamson County, Tennessee
Franklin and Williamson County, Tennessee have a variety of annual events taking place during the summer months! From music and movies to fireworks and fairs, there is always something to celebrate. Keep reading to learn more about fun local events happening this summer in our community! 
Learn more about local dining experiences, entertainment, shopping, and more at
The City of Franklin likes to celebrate summer with Movies in the Park! Pinkerton Park is home to this series of outdoor movies taking place every weekend from June 9th- July 21st. This year, the movies will include Guardians of the Galaxy, Moana, Indiana Jones, The Emperor's New Groove, and Shrek! Make sure to pack a chair or blanket to enjoy fun movies and food trucks with the Franklin community!
The City of Franklin will be hosting a Kids Day at Pinkerton Park on May 31st from 9 am-11 am. This will be a morning of fun with games, entertainment, and light refreshments! Come out and celebrate the start of summer break with the Franklin community at Pinkerton Park! 
Benefiting the 21st District Recovery Court, this year's Eat the Street Food Truck Festival will take place on June 2nd from 5 pm- 9 pm. Walk around Franklin's Bicentennial Park while checking out the best food trucks in the area! The 21st District Recovery Court's mission is to end the cycle of addiction and crime in our community, so stop by and eat some good food for a great cause!
The Arts Council of Williamson County holds their monthly Art Crawl every first Friday of the month! This free event showcases Williamson County, Tennessee's local artists and allows the community to view and purchase all different types of art. Galleries and studios are dispersed throughout Franklin's historic downtown and many offer refreshments and live music!  Enjoy your Friday nights with family and friends at the Downtown Franklin Art Crawl!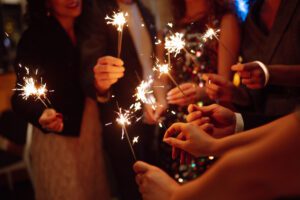 Franklin on the Fourth is an annual celebration on the square, sponsored by the Franklin Lions Club. Festivities begin in the morning and include music, food, vendors, a Children's Patriotic Parade, and more! Thousands are expected to attend every year, and there are prizes for best dressed, as well as best decorated bikes or wagons. This is a pet-friendly event with no fireworks, so feel free to bring your furry friends to this celebration!
Sponsored by WAKM and the City of Franklin, Friends of Franklin Parks hosts an annual 4th of July celebration at Harlinsdale Farm! With live music, family games, food trucks, and a firework show, this is sure to become an Independence Day tradition for you and your loved ones! Guests are encouraged to bring lawn chairs or blankets to view the fireworks and enjoy the evening at Harlinsdale Farm. 
It's not a summer in Brentwood without Sunday night concerts at Crockett Park. Kicking off the 2023 season on June 11th, The Brentwood Summer Concert Series provides weekly outdoor concerts! Gather with loved ones and enjoy this summer of music featuring WannaBeatles, Music City Stones, Rubiks Groove, Cruizin Keys Dueling Pianos, and The Smoking Section! 
BrentFest is Brentwood's annual summer festival, complete with live music, food trucks, a beer garden, and more! This year, BrentFest will take place on June 24th, so bring some chairs, blankets, and loved ones to enjoy good music and good people!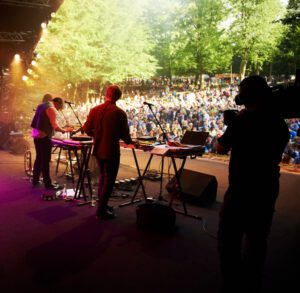 Franklin's Blackberry Jam Music Festival takes place on Boyd Mill Farm every June! This will be the local festival's 20th anniversary on June 24th, featuring Michael Ricks, Carol & Dale and Friends, MSG Acoustic Blues Trio, and Shawn Camp. The Blackberry Jam Music Festival focuses on Middle Tennessee's homegrown talent and benefits various nonprofits, so make sure to reserve spots now for this limited capacity event! 
On June 19, 1865, Union soldiers arrived in Galveston, Texas and informed enslaved African Americans that slavery had been abolished for over two years. This year, the Franklin Justice and Equity Coalition will commemorate the historic day with their 2023 Juneteenth Sneakers Gala on June 16th! Seating is limited so go ahead and save your spot for "The Party with a Purpose"!
The City of Brentwood will be hosting their annual 4th of July celebration from 7 pm- 10 pm at the Eddy Arnold Amphitheater in Crockett Park. Featuring live music throughout the night and fireworks starting at 9 pm, make sure to bring a chair and some blankets to this free Independence Day celebration with the Brentwood community!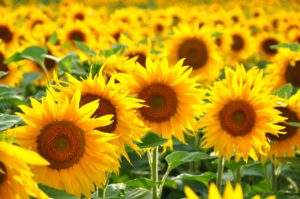 Bluegrass Along the Harpeth takes place every 4th weekend in July on Franklin's town square. This annual event started in 1991 and is a weekend of music in honor of Grand Ole Opry stars Sam and Kirk McGee, hailing from Franklin. Hosted by old time entertainers, these musicians and dancers' love and preservation for music is what makes this festival so special. On Friday, July 21st, you can relax with some of the best bluegrass bands around, and on Saturday, July 22nd, you are invited to enjoy the festival's individual instruments and band contests! With live entertainment as well as food and craft vendors, you are sure to have an enriching weekend!
The Williamson County Fair is held in Franklin every August, consisting of rides, games, a butterfly garden, a chick hatchery, contests, and more! Whether you are looking forward to all of the fun fair rides or the variety of competitions, the Williamson County Fair is sure to impress! Taking place since 2005, the Williamson County Fair has become a staple in the community, attracting residents and visitors alike! 
Looking for something fun to do this weekend? Shopping for antiques or curious about a restaurant? Wanting to volunteer your time with a non-profit, or just stopping by downtown Franklin, TN for the day? Access it all on FranklinIs.com. We encourage you to browse through the Living, News, Entertainment, Family & Kids, Real Estate, Visit, Resources and Events Calendar sections. There is something for everyone! 
FranklinIs a website dedicated to all things Franklin, TN and Williamson County! Supporting local non-profits, businesses, residents and visitors, FranklinIs the go-to place for all your Franklin and Williamson County needs.