SOUTHALL NAMED BEST NEW HOTEL IN TRAVEL + LEISURE'S COVETED 2023 'IT LIST'  
Newly Opened Farm-centric Resort Recognized Among the Best New Hotels in the World in this Year's Awards 
FRANKLIN, TENN. (April 13, 2023) – Travel + Leisure has named Southall to its 2023 It List of Best New Hotels, which identifies the best new hotels and resorts around the globe. After a highly anticipated opening in December 2022, Southall has brought a new meaning to luxury farm-based resorts, providing ample sustenance for the mind and soul, as well as the body. Within the 325-acre working farm, history meets innovation, the earth feeds the kitchen, and the experience nurtures the soul.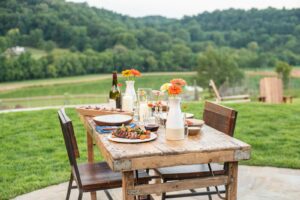 "We're honored and proud to be recognized as one of the top 100 best new resorts throughout the world with this award," said Paul Mishkin, founder of Southall. "Our dream became a reality when Southall opened its doors this past December and I'm in awe of what our team has accomplished and continues to create daily from amenities and programming to immersive farm experiences and our intricately designed culinary program. We look forward to being in great company with the best of the best globally for years to come."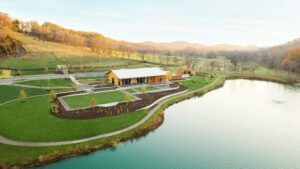 An evolution of traditional Southern hospitality, Southall salutes the agricultural heritage of the area while foraging an innovative path ahead. The property boasts a comprehensive experience including state-of-the-art gastronomy, mindful wellness practices, sustainable farming, and multifaceted outdoor experiences and adventure offerings.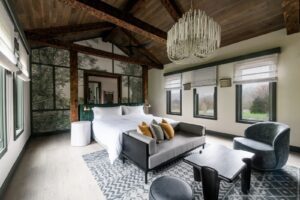 Selected by Travel + Leisure editors, the 2023 It List recognizes the 100 most exciting hotel openings and reopenings around the world. Over the past year, the editors sifted through hundreds of hotels across the globe, which were then narrowed to just 100 in total with 37 countries represented on this year's list. This is the 18th annual Travel + Leisure It List and the full awards list will be published in the upcoming May issue.
For more information, visit www.southalltn.com and follow Southall on social media via Instagram and Facebook.
###
ABOUT SOUTHALL
Located in historic Franklin, Tenn., Southall encompasses over 325 acres of lush, rolling Middle Tennessee hillside, creating a unique escape dedicated to saluting the agricultural heritage of the region, while advancing innovative practices for a sustainable future. Southall features 62 guest rooms and suites, along with 16 separate cottages; a spa that empowers guests' well-being journeys with transformative treatments and mindful rituals rooted in natural elements; a wealth of farm, wellness, and adventure activities, and a signature restaurant and culinary program led by Executive Chef Andrew Klamar. For more information, visit www.southalltn.com.