Social Graces Hosts a Shoe & Purse Party
Come by Social Graces on Thursday, May 31st for a Shoe & Purse Party from 4pm-7pm!
With a representative from LILL, guests can design their own shoes and purses.
LILL is based out of Chicago and is a company where you can design your own purse or pair of flats. Refreshments will be provided. See you there!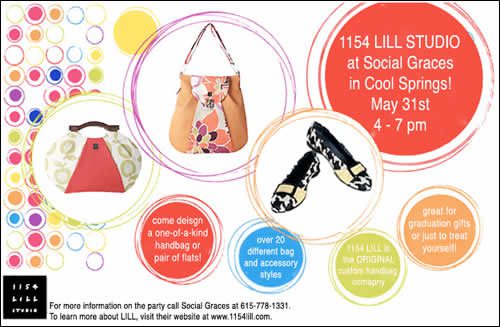 Social Graces is located at 420 Cool Springs Blvd. in Franklin, TN. For more information call Social Graces at 615.778.1331.