Scoping Problem Joints
WHAT IS ARTHROSCOPY?
Arthroscopy involves the insertion of a tiny camera into the joint so we can see the internal anatomy, avoiding traditional open surgery. Instead, we make very small incisions and place the scope.
This means we can make the diagnosis and perform the subsequent treatment with one minimally invasive procedure. Thanks to this revolutionary technique, your condition can be remedied in less time and with less discomfort than with conventional open surgery.
We use voice-activated, computer assisted surgical technology to control operating room equipment, increase surgical efficiency and decrease the amount of time patients spend under anesthesia. This is just one example of our ongoing commitment to bringing patients the latest treatment technology and options.
HOW LONG FOR RECOVERY?
The minimally invasive procedure allows you to get back to your favorite activities and life much quicker than with traditional surgery. We perform knee, shoulder, and many
other joint arthroscopies on an outpatient basis—no need for an overnight hospital stay. You can return to normal everyday activities within a short time, and the amount of recovery will vary depending upon your injury. Drs. Greg and Jeff Cook can help you set reasonable expectations based on your individual needs.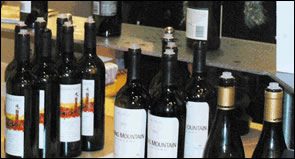 It wasn't too many years ago that patients with serious joint injuries had no option but to undergo major invasive surgery. Now Drs. Greg & Jeff Cook can repair most joints with minimally invasive arthroscopic techniques.
• Minimal scarring
• Smaller incisions
• Faster healing
• Shorter recovery
• Less pain
YOUR CHOICE FOR ADVANCED SPORTS MEDICINE
Whether you're a serious competitive athlete or a casual weekend warrior, a sports injury ca really stop you in your tracks. Drs. Greg and Jeff Cook understand because they're athletes themselves. They have personally competed at various levels in many sports. They know how important it is to get you healthy and back in your game quickly. They can treat your:
• Knees (ACL, MCL, patellar & meniscal injuries, tendonitis
• Shoulders (rotator cuff, impingement, dislocations,
tendonitis, bursitis, ligament injuries)
• Torn ligaments and damaged cartilage in elbows, wrists and
ankles
• Simple and complex sports fractures
• Hand, foot and ankle injuriDr. Jeff W. Cook, MD es
Drs. Jeff & Greg Cook
Board Certified Orthopaedic Surgeons
Franklin Orthopaedics and Sports Medicine
www.franklinorthomd.com
(615) 771-1116
FOR YOUR BONE & JOINT HEALTH