Recognizing Women in Hospitality During Women's History Month
Nashville's culinary and hospitality scene is continually booming, impressing locals and tourists alike. There are so many women who have dedicated their careers to this ever-changing industry. From chefs to marketing to ownership, these women have spent their professional lives growing the Nashville food & beverage industry with their leadership, community focus and dedication to their staff and teams.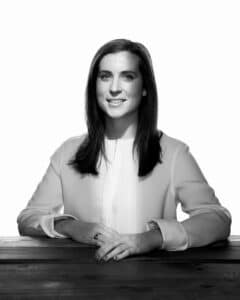 Laurie Spradley, Goo Goo Cluster
Laurie has spent the last three years helping Goo Goo Cluster transition from a regional product into a thriving business. As a third-generation family owner she has a natural passion for the confection as well as drive for it to succeed. After earning a Bachelor of Business Administration from the University of Mississippi she moved to New York City. For six years she worked as an Account Executive for a visual marketing firm designing, producing, and installing retail window displays and fixtures worldwide for top brands. In 2017, she moved back home to Nashville and took over as Vice President of Operations and Brand Development at Goo Goo Cluster. She is a member of Entrepreneurs Organization, Social Co-Chair for Entrepreneurs Organization, Co-Chair of Harpeth Hall's Head's Young Alumnae Council, member of Ensworth School's Alumni Board, and a member of Harpeth Hall's Alumnae Gifts Committee. She was recently a panelist at Launch TN 36/86 festival. Outside of work she is an avid traveler, volunteer, and reader.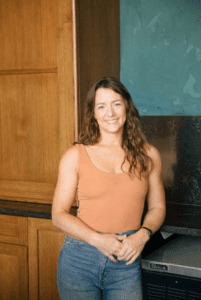 Heather Southerland, TAILOR
Heather Southerland is the operating partner of TAILOR, the dinner-party style South Asian American restaurant that has appeared on Bon Appétit's Hot 10 list of America's best new restaurants, as well as Thrillist's list of 12 Best New Restaurants in America. She has been a dedicated professional in the Nashville hospitality industry since late 1999, having opened or operated in several of the city's finest dining destinations over the last two decades including Fleming's, Sunset Grill & Cabana, Miel Restaurant, and Rolf and Daughters, as well as landing a partnership with the successful Frothy Monkey brand in 2011.
"Heather has been instrumental in setting the standard for our front of house operations at TAILOR," said Founder of TAILOR Vivek Surti. "She consistently goes above and beyond the routine of service, with a vision for what true hospitality can be, raising the bar for those around her to deliver and expect high touch service in the industry. She's been a leader in helping fine dining feel comfortable, approachable and special, with the goal of putting each guest at ease as they celebrate life through food."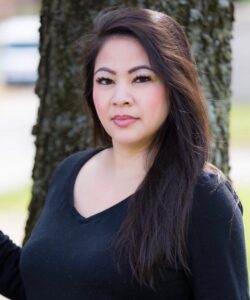 Nina Singto, Thae Esane & Bar East
Nina Singto is the chef, owner and mastermind behind Bar East and all three locations of Thai Esane in Nashville. Singto, originally from Laos, arrived in the U.S. as a toddler with her family as they fled from communism. She spent her childhood in Fort Smith, Arkansas, where her parents worked two jobs to make ends meet. Singto's grandmother watched the children, and taught Singto not only how to cook, but about having a passion for food. At a young age, she embraced entrepreneurship. As soon as she could ride a bike at age six, she was selling the produce—onions, peppers, cilantro—pulled from her grandmother's garden. In high school, it was bowls of her grandmother's noodles to the after-school crowd. Singto later moved to Nashville and started working at Salon FX in Midtown doing hair. But when her family opened King Market in Antioch, they asked her to put aside her career to help the family business. Once she did, she was immediately drawn in by her love of the food and the people. Since then, Nina has opened three locations of Thai Esane (Music Row, inside Nashville's Assembly Food Hall and in Brentwood), as well as Bar East, East Nashville's newest sophisticated cocktail bar and restaurant that boasts global eats and elevated libations.
"Nina's vibrance and drive are infectious," said Jeran Williams, Director of Operations of Thai Esane and Bar East. "They are what have added such colorful layers to her brand. In her ongoing effort to tie fun, food, and family into each project, she has begun to inspire others and become somewhat of a trailblazer to young women in the industry."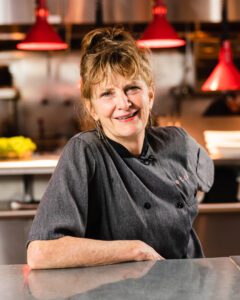 Chef Deb Paquette, 4Top Hospitality: etch and etc. 
For more than thirty years, Deb Paquette has been a fixture in Nashville's ever-growing food scene. As a trailblazing chef, dedicated mentor and community advocate, her adventurous cuisine and tenacious personality have made their mark on the Music City. Now chef-owner of etch (downtown) and etc. (Green Hills), Paquette has won countless awards and accolades. Ranked #1 in the city by Zagat and with a long list of "best of" mentions, etch endures as one of the essential restaurants in Nashville. From her time at the Culinary Institute of America to her 13-year run at Gourmet magazine "Top 60" winning Zola to today, diners have flocked to her big, bold flavors and return time and again for her next globally inspired dish.
Amy Whidby, A. Marshall Hospitality   
Homegrown in Williamson County, Amy Whidby has over two decades of experience in the creative industry. Her relationship with the A. Marshall Hospitality family of restaurants goes back nearly as far: Whidby acted as a creative consultant for Puckett's when the eatery planted its downtown Franklin roots in 2004. Today, Whidby serves as the Creative Director for A. Marshall Hospitality, including Puckett's Restaurant, Deacon's New South, Scout's Pub, Americana Taphouse and Burger Dandy. She has created said visual brands from the ground up, establishing a name recognized across the country. Previously, Whidby owned her own graphic design business. She resides in Leiper's Fork with her husband, Joe, and their golden retrievers, Magnolia and Coconut. 
"Words of appreciation are not enough to express how incredible it has been to work with Amy. She is an invaluable pillar of our organization and a key to our successes. Her infallible eye for detail, creative genius, and ability to maintain our branding is comforting. It's impossible to imagine our team without her." – Lyle Richardson, Chief Operating Officer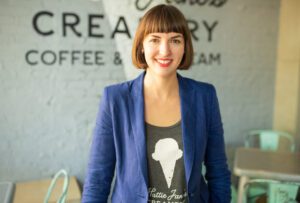 Claire Crowell, Founder + CEO OF Hattie Jane's Creamery
Claire Crowell started her journey in the food industry at age 12 stocking drink coolers and making biscuits at her father's country market Puckett's Grocery in Leiper's Fork, Tenn. After moving through the ranks of their family's growing restaurant business, Claire began to dream about starting her own company. Inspired by her first daughter's name, she developed Hattie Jane's Creamery in 2013 while also serving as COO for the restaurant group. She wanted to create a space and product that was reminiscent of her childhood memories living in a small Southern town while showcasing the forward-thinking flavors of the region's modern culinary scene. With locations in Columbia, Murfreesboro and Nashville, as well as nationwide shipping, Hattie Jane's is the South's premier craft ice cream brand.
"I couldn't be more proud of the impact Claire has made on the hospitality industry. I have watched her use her knowledge she gained growing up in the business to create a strong sense of leadership and business decisions-making skills. She has an incredible gift and applies it well." – Andy Marshall, proprietor of A. Marshall Hospitality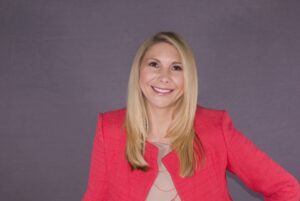 Kellie Lapelle, germantown inn
Kellie Lapelle joined the germantown inn as general manager in February 2020, just prior to the devasting tornado that affected much of the Germantown neighborhood. She has over a decade of experience in the hospitality industry with expertise in operations, team supervision, special events and creating revenue-driving business initiatives, as well as a valued passion for developing corporate and community partnerships and maintaining customer service excellence. Prior to the germantown inn, Kellie was the director of operations for Fontanel Attractions and served as a celebrity events agent and special events and entertainment liaison with Gaylord Entertainment.