PARKS Real Estate to Host Four Local Artists at the Upcoming October Franklin Art Crawl
Artwork by Anne Goetze
The first Friday of each month, the Franklin Art Scene includes dozens of sites dispersed through an area thriving with spots listed on the National Register of Historic Places in downtown Franklin, Tennessee. The free event celebrates Williamson County, Tennessee's local craftsmanship and provides both the novice and the art connoisseur an opportunity to see a sweeping variety of magnificent work – from blown glass to turned wood to mixed media and more.
PARKS Real Estate, located in downtown Franklin on Main Street, will host four of these local artists on October 7th. Below you will find the incredible works and bio's from the four artists they are planning to host.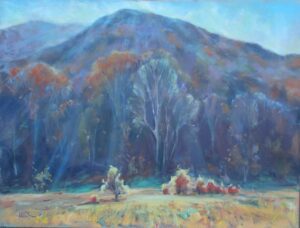 Anne Goetze:
Anne Goetze resides on a small farm in the countryside outside of Leipers Fork, Tennessee. Her cherished subject matter features the rural life and landscape of Middle Tennessee, as well as a certain beloved town in the French Alps, Annecy, where she has documented the beauty of the Contemplative Nuns of the Visitation Order.
Goetze was born into a family of artists and photographers, where the walls of her home offered her consistent visual beauty. Both her father and grandfather were photographers, with her mother instilling a deep love of nature. She also cites her influences to be the documentary photography of Dorothea Lange during the Depression Era, and the paintings of the French and American Impressionists from the late 19th century. Her work in plein air and impressionism offers her complimentary mediums of expression through both photography and painting, as well as a particular technique she developed working over the years as a hand retouch artist, where the two mediums are combined. She has studied with many contemporary artists and friends such as Anton Weiss, Quang Ho and Skip Whitcomb.
She has garnered an understanding by documentation, absorption and reflection.. that whether it be by our roots, transplanting or just traveling through the area.. we all share in a connection to God's Creation. "We all play a part in the same shared relationship of needing a 'sense of place', a sense of meaning."
Goetze's work is found in the permanent collections of the Tennessee State Museum, the Booth Museum, Vanderbilt Children's Hospital, Breast Cancer Center and Psychiatric Hospitals, as well as the personal collections of  Oprah Winfrey, Tony Joe White, Tim McGraw, Michael McDonald, Naomi Judd, John Hiatt and Billy Ray Cyrus, among others.
Anne Goetze is a member of the Oil Painters of America,  American Impressionist Society, Metro Nashville Arts Commission, and a founding member of The Chestnut Group, a non-profit plein air painters group dedicated to land conservancy. She is a dedicated advocate for the environment, and currently serves on the Advisory Boards for Tennessee Warner Parks and The Chestnut Group.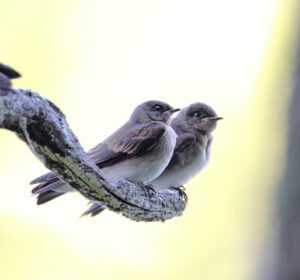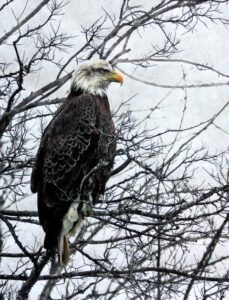 Nathan Collie:
Growing up in a creative atmosphere with parents in the art and music business in Nashville, TN. Nathan Collie's life was also profoundly influenced by the beauty of nature. His early years were centered around the outdoors, fishing and hunting, often accompanied by his mother as she painted plein air.  As he patiently studied the behavior of the natural world and its wildlife, his attention soon began to turn to the camera to record those observations with a deeper appreciation.
Nathan is now working with wildlife stills and birds in particular. Each one is printed using Japanese papers to give texture and emotion, striving to express the Creators tender care for all things great and small.
Other works include  Nature films, with a mixture of the natural surroundings  put to music. They document all four seasons and encompass the areas of Middle Tennessee, the American West, and Annecy, France. His films have also been created for Radnor Lake State Park as well as the Warner Parks for their Nature Centers and educational videos.
Nathan just released a new book 'Moments With Birds' a collection of over 100 photographs capturing the beauty of both migratory and resident birds of Tennessee.
Nathan's work can be found at The Copper Fox Gallery, Leipers Fork,Tn.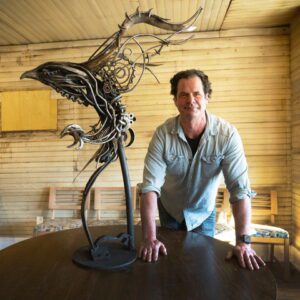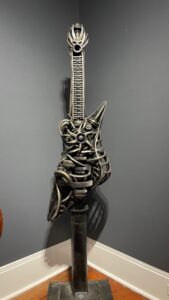 Val Adams:
Though he had always been inspired by the look and power of metal, it wasn't until later in life that Nashville metal sculpture artist Val Adams appreciated heavy machinery. Before becoming an artist, Val served his country for 23 years in the United States Air Force.
Earning the rank of captain, he became intimately familiar with the many vehicles, weapons, and other machines used to defend the country.
After his time in the Air Force drew to a close, Val found a new career as a visual artist. Using repurposed scrap metal, he's able to create works that are imposing or unforgettable. These repurposed metal pieces are not only sacred relics of America's past, but also give him the means to create works of any size and scale.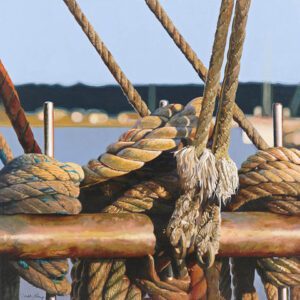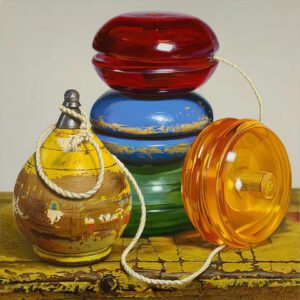 Nick Long:
Nick has received two honors in 2021: The National Watercolor Society awarded Nick Signature Member status in the 101st International 2021 exhibition. He had the additional honor of receiving the Cheap Joe's Purchase Award as well.  Nick Long, educated at the University of Tennessee where he earned a Bachelor of Fine Arts degree, had the opportunity to study with Carl Sublett, NA, a master watercolorist who moved with ease among styles as divergent as Abstract Expressionism and a highly personal form of romantic realism. The seminal abstractionist Walter Hollis Stevens was an early influence on Nick's mastery of the language of abstraction, while both men demonstrated, and helped him attain, a thorough grounding in technique. In 1977, he moved to Nashville, Tennessee where he pursued a career in design and illustration. Developing, over the years an "edginess" in his award-winning work.  Nick has received two honors in 2021: The National Watercolor Society awarded Nick Signature Member status in the 101st International 2021 exhibition. He had the additional honor of receiving the Cheap Joe's Purchase Award as well.