Parents: Sit Back and Enjoy the Ride!
By Sarah Carlos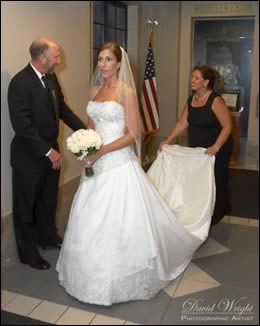 So, your little girl is all grown up and getting married! I know for many of you, that is hard to believe. Congratulations! While this is a very exciting time in your lives and the in lives of the betrothed, planning a wedding can definitely be a tricky process for many parents. Parents obviously care for their children; therefore, they want to be involved, show they care, but they don't want to be too overbearing and or be seen as an additional complication for the wonderful couple.
value the experience
Experts recommend the best thing parents can do when conflicts arise is to take a deep breath, a step back, and value this experience for what it really is: a piece of history between you and your child. You are expanding your family; this is the beginning of a new adventure for your children, so value every moment.
Alice Hendry, owner of Alice Hendry Wedding and Event Planning, advises parents to "enjoy spending the time with one another; value the relationship and build that bond through the process of planning a wedding together."
hire a professional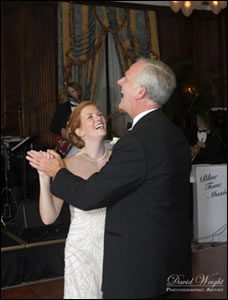 For some, the thought of planning a wedding on their own is too complicated, too overwhelming. For these parents and brides, hiring a professional wedding planner to handle every little detail makes the most sense. Brides and parents are able to truly enjoy themselves, relax, and any potential power struggles and discomfort diminish.
Hendry says, "Seeking the help of a professional who truly has your best interests at heart is the best way to go. As a wedding planner, I have my heart in it as well. I am working hands-on with brides, building a trusting relationship with them and I'm in it with them."
The outcome has always been a very positive and rewarding experience for Hendry and her clients as well: "The bride and groom or their parents will call me afterwards to tell me how much they appreciated my attention to detail and executing a wedding that was everything they ever wanted. It's great to just sit there and know that I was able to bring a great wedding to this bride."
keep an open mind
There are going to be bumps in the road. You won't agree on absolutely everything, whether it's the ceremony location, vows, tablecloths, or flowers. Just remember to value the time spent together planning this event, hire a professional to make the whole process easier on everyone, and remember why you are here in the first place: to support and to plan one of the most important days in your daughter's life.
Contact Alice Hendry for all of your wedding planning needs. Call 615.423.2325 or email her at alice@alicehendry.com.
Photographs by David Wright Photography