Paderewski Fine Art & The Sportsman's Gallery Presents: Season Opener
NASHVILLE, TN – Paderewski Fine Art & The Sportsman's Gallery, Ltd. is pleased to announce its upcoming fall exhibition, Season Opener. This exhibition is every sportsman's dream, with works depicting upland game birds and waterfowl. The timing of the show is intended to coincide with opening day of many bird hunting seasons. Works will be on view from September 1 through September 30 2022, at 3706 Hillsboro Pike, Suite B, Nashville, TN. The gallery is open Monday through Friday 10 am to 5:30 PM and Saturday 11 am to 5 pm.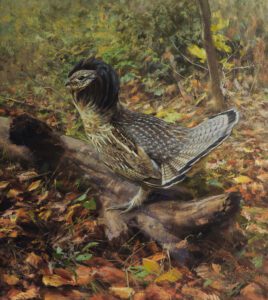 Comprised of work by several of the finest sporting artists today, Season Opener will surely delight outdoor enthusiasts and stir anticipation of that first day out in the woods. Many of these featured artists have an intimate knowledge of the subject they depict, whether it be a flushing quail, drumming grouse, or a flock of mallards flying through the flooded timbers.
With over 25 years of experience, Paderewski Fine Art & The Sportsman's Gallery, Ltd. has served collectors of traditional and contemporary works with noted artists from around the world, both living and deceased. The gallery brings new and fresh works to Nashville collectors by artists from around the globe. For a digital copy of the annual catalog, please contact the gallery.
www.paderewskifineart.com or www.sportsmansgallery.com