Neighborhood advocate recognized for her lifelong commitment to empowering the black community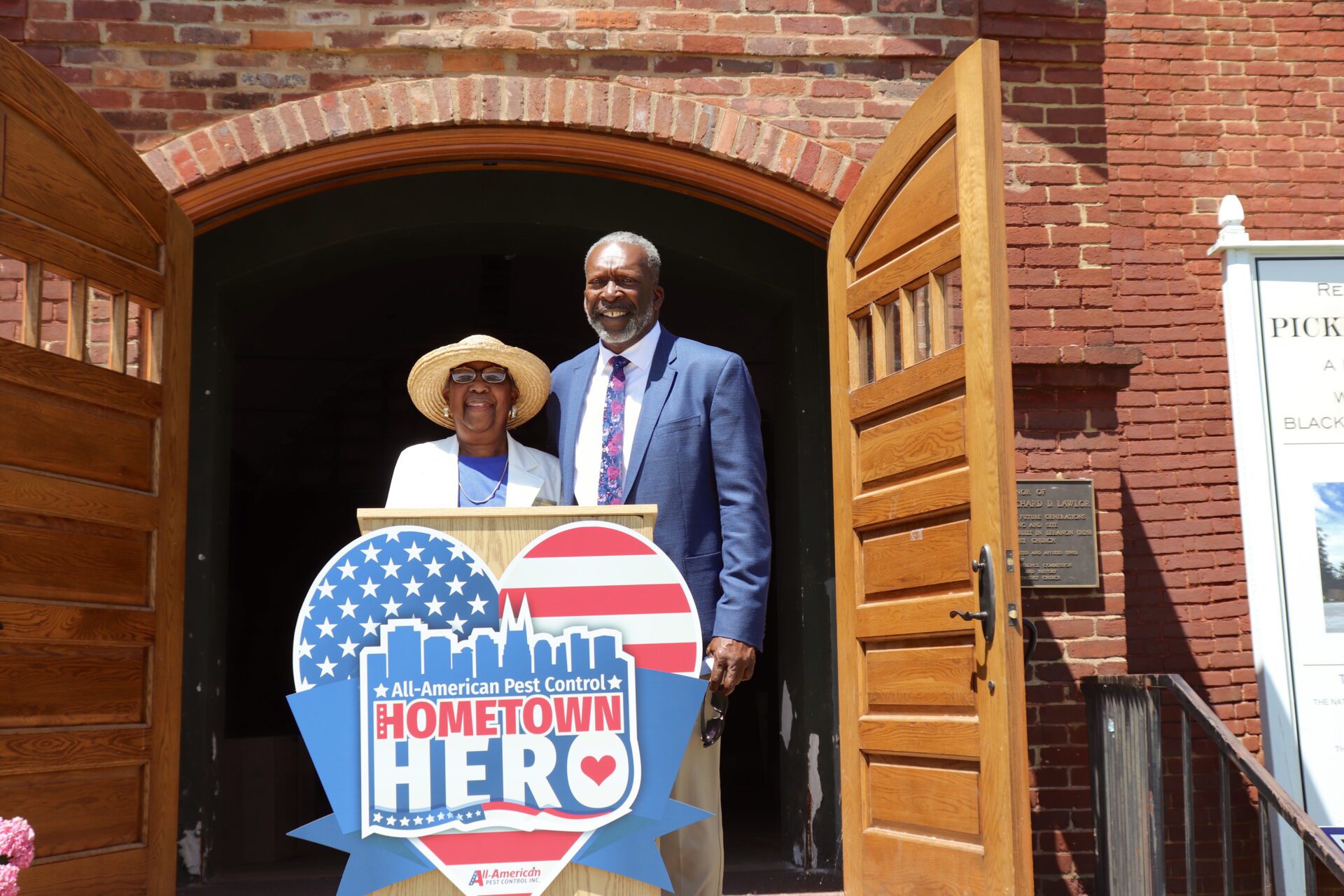 All-American Pest Control's Hometown Hero Award honors deserving Middle Tennessean
(May 17, 2023)—All-American Pest Control selected Mary Harris, president and co-founder of the Wilson County Black History Committee, as its 2023 Hometown Hero Award recipient.
This year, All-American celebrates its fifth annual Hometown Hero Awards. Every year, the locally owned pest-control business accepts nominations from the community for local heroes living out their core values of servant leadership, remarkable service and thoughtful innovation.
The locally owned pest control company honored Harris with a surprise award presentation in front of her friends and family and esteemed community members at the historic Pickett Chapel, of which she is spearheading the renovation. Harris was rewarded with a certificate for 10 years of free pest control for her home and for the chapel, including ant, spider, tick and termite protection, mosquito reduction and yard treatment services.
Harris was nominated for her passion for the community and her history of serving those around her. She worked as a hairdresser and substitute teacher, and in 1994, she founded the Wilson County Black History Committee. The committee focuses on sharing the history and culture of the Black community in Lebanon through events and gatherings. They are also supporting and organizing the restoration of the historic Pickett Chapel. The eventual goal is to have the chapel serve as the Roy Bailey African American Museum and History Center, open to all. The Lebanon community also honored Mary by naming her a "Legend of Lebanon" and submitting a proclamation designating her an official hometown hero. The Legends of Lebanon Award was created in 2013 and is given to individuals and businesses who have had a lasting impact on the community.
"We are deeply honored to commemorate Mary this year," said All-American Pest Control president Erin Richardson. "Her unwavering dedication to the community and tireless efforts to see her dream through is inspiring! When we announced we were choosing to honor Mary, the community rallied behind us and chose to honor and support her as well with the Legend of Lebanon distinction and the proclamation naming her an official hometown hero. We truly chose the right person!"
"Mary is relentless in her pursuit of serving the community," said Ryan Bennett, Mary's nominator. "She has first-hand experienced some of the worst our nation offers, yet she remains optimistic and hopeful for the future. Through her tireless work to see the Roy Bailey Museum open to all, she has shown that her heart beats to serve her community. There is no one more deserving of this recognition, and I am so happy to see Mary recognized for all her work!"
All-American Pest Control accepted nominations for anyone residing in the following counties: Davidson, Williamson, Maury, Dickson, Rutherford, Wilson, Montgomery and Sumner.
About All-American Pest Control:
Locally owned and operated, All-American Pest Control has served Middle Tennessee families since 1961. Backed by more than 60 years of pest control experience, their goal is to help you protect your family, home and business with innovative, sensible, reliable pest control services. Learn more at www.allamericanpestcontrol.com