Nashville Symphony: Upcoming May Events
Nashville Symphony May 2023 Concerts Feature
Music Director Giancarlo Guerrero and Violinist Bomsori Kim; Guest Conductor Leonard Slatkin Conducting Copland and Elgar; and a Free Performance of the Brahms Clarinet Quintet
Plus:
–  Harry Potter and the Deathly HallowsTM Part I Live-to-Film
–  The Iconic Preservation Hall Jazz Band (w/o orchestra)
–  A Tribute to Etta James
Three Nights of The Beach Boys Live with the Nashville Symphony
NASHVILLE, TN—April 4, 2023, The Nashville Symphony's May 2023 schedule features a month of classical masterworks, a beloved movie with the Symphony performing the score live-to-film, a tribute to a legend, and two iconic American bands.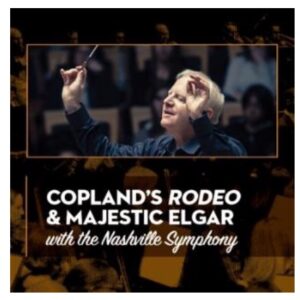 Copland's Rodeo & Majestic Elgar
May 5 & 6, 8:00 PM
Tickets: Starting at $29
Embark on an adventure through the Wild West with Aaron Copland's sunny and high- spirited Rodeo, which ends with the beloved "Hoe-Down." Conductor Leonard Slatkin leads his own composition, Kinah, a stirring elegy to his parents. And take in Elgar's exhilarating, emotionally charged Symphony No. 1, an enthralling musical journey surging with tender sentiment, sweeping majesty and ardent passion. More information.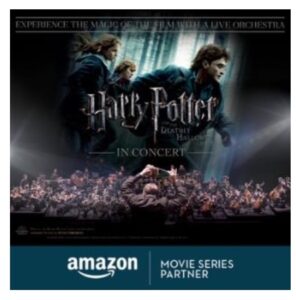 Harry Potter and the Deathly HallowsTM Part 1 in Concert
May 11, 12, 13, 7:00 PM; May 14, 2:00 PM
Tickets: Starting at $53
Harry's last year at HogwartsTM is here, in part one of the epic finale Harry Potter and the Deathly HallowsTM in Concert! Experience the loss and the love of this series' finish all over again as Harry and his friends rush to face the Dark Lord VoldemortTM for the last time. With the full film set to a live performance of the score by the Nashville Symphony, the final battle for HogwartsTM School of Witchcraft and Wizardry has never been so emotional. More information.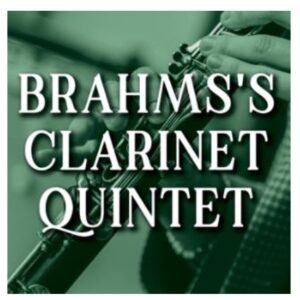 Brahms Clarinet Quintet
May 16, 6:00 PM
Tickets: Free
Join us at Schermerhorn Symphony Center for our final free chamber music concert with Nashville Symphony musicians this season. The Brahms Quintet for Clarinet and String Quartet in b minor, Op. 115 is considered one of the greatest works of chamber music ever composed, taking the listener on an incredible journey of great beauty, deep introspection, yearning, and melancholy. More information.
Virtuoso Fireworks
May 18, 7:00 PM; May 19 & 20, 8:00 PM
Tickets: Starting at $29
International phenomenon Bomsori Kim, "one of the most dynamic and exciting violinists of today" (NDR Radio), dazzles with two showpieces inspired by opera: Gounod's brilliant Fantasia on Themes from Gounod's Faust and Waxman's flashy Carmen Fantasie – a jaw- dropping torrent of virtuoso fireworks packed with iconic music you're sure to recognize. Soaring and exuberant masterworks of Strauss provide a thrilling highlight for the virtuoso prowess of the Nashville Symphony. More information.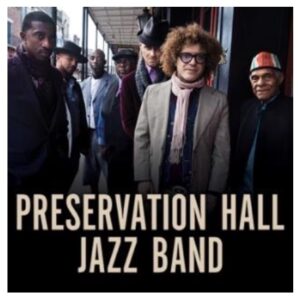 Preservation Hall Jazz Band
May 21, 7:30 PM
Tickets: Starting at $41
The saints come marching in as the Preservation Hall Jazz Band returns to the Schermerhorn for the first time in nine years! Join us as Crescent City meets Music City for an evening filled with the inimitable spirit and joie de vivre of New Orleans. N.O.L.A. is known the world over as a cultural hub, where global sounds and traditions converge, mingle, and resurface, and the Preservation Hall Jazz Band has vividly embodied this tradition for more than 50 years. Presented without the Nashville Symphony. More information.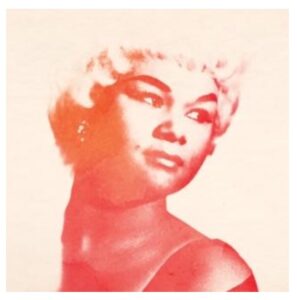 At Last! – A Tribute to Etta James with the Nashville Symphony
JUST ADDED
May 24, 7:30 PM
Tickets: Starting at $47
Crystal Monee Hall joins the Nashville Symphony for a concert celebrating Etta James' iconic album, At Last! One of the most dynamic vocalists of her time, Etta James was a master of multiple musical genres, and the revered vocalist continues to greatly inspire musicians today. James released more than two dozen albums throughout her career, receiving over 30 awards including six GRAMMY® Awards, seventeen Blues Music Awards,
inductions into the Rock and Roll Hall of Fame and GRAMMY® Hall of Fame, and ranking in Rolling Stone's 100 Greatest Singers of All Time and 100 Greatest Artists of All Time. More information.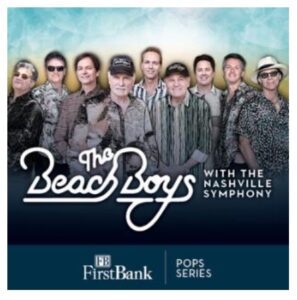 The Beach Boys with the Nashville Symphony
May 25, 7:00 PM; May 26 & 27, 8:00 PM
Tickets: Starting at $35
You'll have "Fun Fun Fun" when the beloved Beach Boys join your Nashville Symphony for a night packed with all your favorite hits. Dance, reminisce and sing along to classic hits like "I Get Around," "Help Me, Rhonda," "California Girls," "Barbara Ann," "Good Vibrations," "Kokomo" and so many more! More information.
The Nashville Symphony has been the primary ambassador for classical music in Music City since 1946. Led by Music Director Giancarlo Guerrero, the ensemble is internationally acclaimed for its focus on contemporary American orchestral music through collaborations with composers including Jennifer Higdon, Terry Riley, Joan Tower and Aaron Jay Kernis; commissioning and recording projects with Nashville-based artists including Edgar Meyer, Bela Fleck, Ben Folds and Victor Wooten; and for its 14 GRAMMY® Awards. In addition to the classical season, the orchestra performs concerts in a wide range of genres, from pops to live-to-film movie scores, family-focused presentations, holiday events, jazz and cabaret evenings, and more.
An established leader in the Nashville and regional arts and cultural communities, the Symphony spearheads groundbreaking community partnerships and initiatives, notably, Violins of Hope Nashville, which engaged tens of thousands of Middle Tennesseans through concerts, exhibits, lectures by spotlighting a historic collection of instruments played by Jewish musicians during the Holocaust. Similarly, this spring, the Nashville Symphony presents the world premiere of an epic opera commissioned from Hannibal Lokumbe, The Jonah Project: A Legacy of Struggle and Triumph. Retracing his family's ancestry and journey from slavery to the present day, Hannibal's story celebrates the spirit of those who endured and thrived to become Black visionaries and world changers. More at nashvillesymphony.org
In addition to support from Metro Arts and Tennessee Arts Commission, Nashville Symphony is being supported, in whole or in part, by federal award number SLFRP5534 awarded to the State of Tennessee by the U.S. Department of the Treasury. Nashville Symphony is also supported in part by an American Rescue Plan Act grant from the National Endowment for the Arts to support general operating expenses in response to the COVID- 19 pandemic.