Nashville Symphony: Upcoming March Events
Nashville Symphony March 2023 Classical Concerts Feature Music Director Giancarlo Guerrero and Cellist Johannes Moser; Guest Conductor Ken-David Masur and Violinist Vadim Guzman; a Free Performance of Haydn's The Creation; and a Free Chamber Music Concert with the Nashville Symphony Brass Quintet
Additional Concerts Include Celtic Journey for St. Patrick's Day; the Stunning Aerial Ensemble, Troupe Vertigo; Ratatouille Live-to-Film; and Goldilocks and the Three Dinosaurs with Score by Ben Folds and Based on the Mo Willems's Book; and the Street Band WAR at the Schermerhorn One Night Only (w/o orchestra)
NASHVILLE, TN—February 9, 2023 The Nashville Symphony's March 2023 schedule features concerts encompassing a wide range of musical styles and genres and showcasing the virtuosity and versatility of the orchestra's musicians. Programs include classical compositions with esteemed guest soloists; a brass concert featuring new discoveries; a popular Disney and Pixar movie with the orchestra performing live-to-film; an updated setting of a timeless children's story set to music by a Nashville-based pop icon; and, two concerts that highlight the range of non-symphony performances also hosted at the Schermerhorn.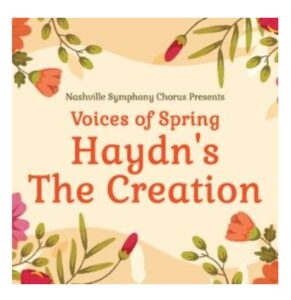 Voices of Spring: Haydn's The Creation – JUST ADDED
March 5, 4:00 PM
Tickets: Free and available now
The Creation by Josef Haydn is an oratorio modeled after Handel's Messiah, detailing the creation of the earth in seven days utilizing English text from the book of Genesis and John Milton's Paradise Lost. Featuring soloists from the Nashville Symphony Chorus and bass-baritone Luke Harnish, as well as audio-visual elements. More information.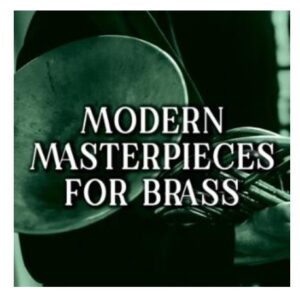 Modern Masterpieces for Brass
March 8, 6:00 PM
Tickets: Free and available beginning February 8
While the Brass Quintet lacks the wealth of Classical and Romantic repertoire available to the strings and winds, this past century has provided an explosion of brilliant and beautiful works that solidified its legitimacy as a chamber ensemble. Presenting works by Jennifer Higdon, Kenneth Amis, and David Sampson, the Nashville Symphony Brass Quintet will showcase new and established masterworks for the uniquely beautiful and powerful ensemble. More information.
Dvořák & Brahms
March 10, 11, 8:00 PM; March 12, 2:00 PM
Tickets: Starting at $29
When it comes to gorgeous melodies, it simply doesn't get any better than Brahms and Dvořák, and this concert is your chance to relish in the beauty of their radiant melodic gifts. Remarkable virtuoso Johannes Moser performs Dvořák's soul-stirring, deeply personal Cello Concerto, arguably the greatest cello concerto ever written. Brief fragments of effortless, introspective grace blossom into profound, powerfully emotional statements in Brahms' glorious Symphony No. 4. More information.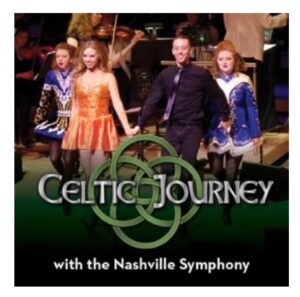 Celtic Journey
March 14, 7:30 PM
Tickets: Starting at $42
Take a trip to the Emerald Isle at this musical extravaganza celebrating all things Irish, with beloved tunes, lively dancing and authentic instruments, plus your Nashville Symphony. Your guide for the evening is legendary Irish raconteur Tomáseen Foley, who will bring Ireland's rich history vividly to life through story and song. Enjoy a show-stopping dance-off and so much more. More information.
WAR
March 15, 7:30 PM
Tickets: Starting at $41
Multi-platinum-selling WAR, the original street band, has been sharing its timeless music and message of brotherhood and harmony for more than four decades before millions across the globe. The band has garnered 12 Billboard Top 40 Hits and more than 50 million records sold to date, as well as countless samples and nods by acclaimed artists such as Kendrick Lamar, Flo-Rida, Tupac, Smash Mouth, Janet Jackson, Dave Matthews, Korn and more. Their long list of iconic hits includes "Low Rider," "The World Is A Ghetto," "Why Can't We Be Friends," "The Cisco Kid" and many more. Presented without the Nashville Symphony. More information.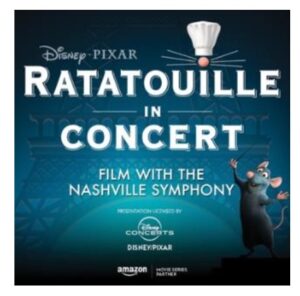 Ratatouille in Concert
March 17, 18, 7:00 PM; March 19, 2:00 PM
Tickets: Starting at $50
Experience Disney and Pixar's Academy Award-winning film Ratatouille in high-definition on the big screen while your Nashville Symphony performs composer Michael Giacchino's beloved score. Audiences of all ages love this tale of a determined young rat with a cultivated palate who gets an unlikely chance to do what he dreams of most – cook in a French restaurant in Paris. More information.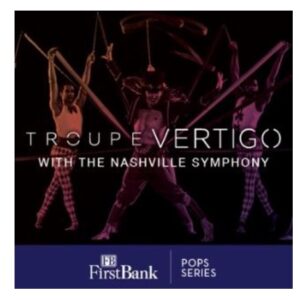 Troupe Vertigo
March 23, 7:00 PM; March 24, 25, 8:00 PM
Tickets: Starting at $35
Fusing together elements of cirque acrobatics, classical dance and contemporary theater, Troupe Vertigo will take you on a spellbinding journey through the world of artistic movement as your Nashville Symphony provides a spectacular musical backdrop of beloved orchestral favorites. Consisting of world-class aerial artists, contortionists and ballet dancers, the Los Angeles-based company was founded in 2009 by Artistic Director Aloysia Gavre, formerly of the internationally renowned Cirque du Soleil, and Technical Director Rex Camphuis, whose background is with the fabled Pickle Family Circus. More information.
Goldilocks and the Three Dinosaurs
March 25, 11:00 AM
Tickets: Starting at $29
Children's author Mo Willems and pop singer Ben Folds collaborated on this orchestral presentation of Willems' fresh, fractured and fun-filled take on Goldilocks and the Three Bears. Music lovers of all ages will enjoy Willems' inventive storytelling paired with Folds' catchy and clever music – all brought to life by your Nashville Symphony. Mo Willems and Ben Folds will not appear at this concert. More information.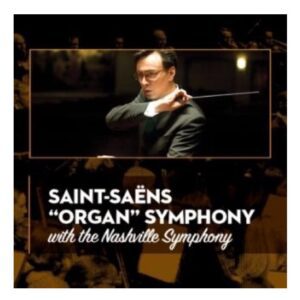 Saint-Saëns "Organ" Symphony
March 31, April 1, 8:00 PM
Tickets: Starting at $29
"I gave everything to it I was able to give," declared Camille Saint-Saëns of his Third Symphony. "What I have here accomplished, I will never achieve again." Experience the unique power of this towering masterpiece, which sets loose the awe-inspiring sonic splendor of the pipe organ as it builds to its resounding and electrifying conclusion. Esteemed violinist Vladim Gluzman makes his first Nashville Symphony appearance in two decades to perform Prokofiev's Second Violin Concerto, a work he calls "gorgeous and angular, dark and shining with light – music of contrasts, full of great beauty and excitement." More information.
The Nashville Symphony has been the primary ambassador for classical music in Music City since 1946. Led by Music Director Giancarlo Guerrero, the ensemble is internationally acclaimed for its focus on contemporary American orchestral music through collaborations with composers including Jennifer Higdon, Terry Riley, Joan Tower and Aaron Jay Kernis; commissioning and recording projects with Nashville-based artists including Edgar Meyer, Bela Fleck, Ben Folds and Victor Wooten; and for its 14 GRAMMY® Awards. In addition to the classical season, the orchestra performs concerts in a wide range of genres, from pops to live-to-film movie scores, family-focused presentations, holiday events, jazz and cabaret evenings, and more.
An established leader in the Nashville and regional arts and cultural communities, the Symphony spearheads groundbreaking community partnerships and initiatives, notably, Violins of Hope Nashville, which engaged tens of thousands of Middle Tennesseans through concerts, exhibits, lectures by spotlighting a historic collection of instruments played by Jewish musicians during the Holocaust. Similarly, this spring, the Nashville Symphony presents the world premiere of an epic opera commissioned from Hannibal Lokumbe, The Jonah Project: A Legacy of Struggle and Triumph. Retracing his family's ancestry and journey from slavery to the present day, Hannibal's story celebrates the spirit of those who endured and thrived to become Black visionaries and world changers. More at nashvillesymphony.org
In addition to support from Metro Arts and Tennessee Arts Commission, Nashville Symphony is being supported, in whole or in part, by federal award number SLFRP5534 awarded to the State of Tennessee by the U.S. Department of the Treasury. Nashville Symphony is also supported in part by an American Rescue Plan Act grant from the National Endowment for the Arts to support general operating expenses in response to the COVID- 19 pandemic.