More Than 70,000 Visitors Gathered in Downtown Franklin This Past Sunday to Celebrate the Heritage Foundation's 36th Annual Dickens of a Christmas
Presented by First Citizens National Bank, Dickens brings authentic Victorian holiday cheer to historic downtown Franklin
FRANKLIN, Tenn. – The Heritage Foundation of Williamson County held a successful 36th Annual Dickens of a Christmas this past Sunday, despite having to cancel Saturday's festivities. An estimated crowd of more than 70,000 locals and visitors took to the streets in Franklin, Tennessee to enjoy the Victorian-inspired festival, a number that is likely a record high for one day of Dickens of a Christmas.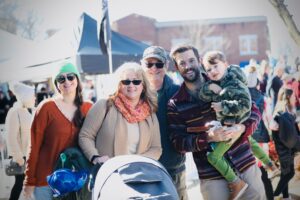 "Dickens of a Christmas is one of the most anticipated events in Williamson County," said Bari Beasley, CEO of the Heritage Foundation. "With all the weather-related devastation that occurred this past weekend, we are incredibly grateful to have been able to open the festival on Sunday to bring the holiday spirit to our community and support our local businesses and visiting vendors. From the Southern Irish dancers that took to the square to teach Irish tap dancing to the numerous attendees that arrived dressed in Victorian-era attire, we are thankful for everyone who helped set the stage for this successful community gathering that celebrated and championed the Heritage Foundation's mission."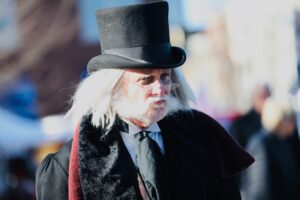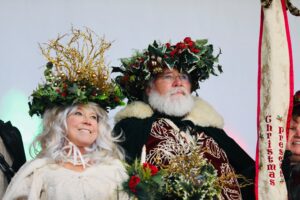 Visitors were able to experience several new event features this year as well as traditions from the past including the Victorian Village, KidZone presented by Grace Chapel, the Main Stage presented by the Church at West Franklin, an Acoustic Stage presented by Lipscomb University, Whiskey Lounge presented by Leiper's Fork Distillery, the Beer Garden presented by Bavarian Bierhaus, as well as photo opportunities with Santa and Dickens characters.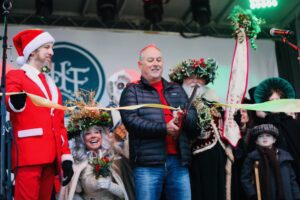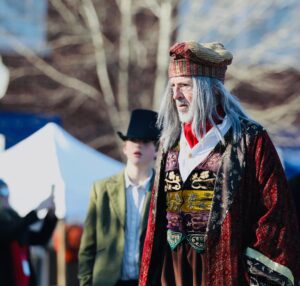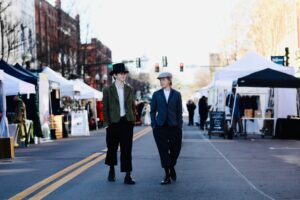 To learn more about Dickens of a Christmas visit https://events.williamsonheritage.org/dickens-of-a-christmas/.
###
About The Heritage Foundation
Since 1967, the Heritage Foundation of Williamson County has been dedicated to preserving Williamson County's architectural, geographic and cultural heritage as well as promoting the ongoing revitalization of downtown Franklin in the context of historic preservation. Notable projects include The Franklin Theatre, Roper's Knob, parts of the Franklin battlefield and the Old, Old Jail. Events and festivals produced by the Heritage Foundation such as Main Street Festival, the Heritage Ball, PumpkinFest™ and Dickens of a Christmas bring hundreds of thousands of locals and visitors to downtown Franklin each year. The Heritage Foundation owns and operates The Franklin Theatre, the Downtown Franklin Association, and the organization's newest division and current restoration project, Franklin Grove Estate & Gardens. For more information about the Heritage Foundation, visit www.williamsonheritage.org.