Lotz House Gets Rebuilt by Local Artist Alan Buck
FRANKLIN, TENN.— Local artist Alan Buck was so inspired and motivated by his guided tour of the Lotz House he designed and built a miniature facade of the historic home which was originally built by Johann Albert Lotz from 1855 To 1858. Buck, who has been building facades for 44 years, presented the Lotz House with his latest masterpiece made of intricate handmade bricks, wooden planks and similar materials to what Lotz would have used more than 161 years ago.
Lotz used this home as a showhouse to demonstrate his carpentry work to those who might hire him for his work. In doing so, he used his mantles and cornices to demonstrate techniques from the simplest to the most ornate.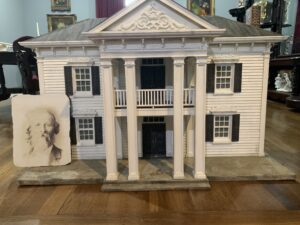 Lotz House Executive Director Thomas Cartwright said, "I've never seen anything like this. It's like looking at the Lotz House from a different perspective. Instead of seeing it from the ground, we can now take a closer look from all angles and I'm mesmerized by the accuracy in which Alan depicted the home. We've had visitors come hear the story of the Lotz House and return with songs they were inspired to write. It's rewarding to see the Lotz story inspires such creativity through passion for the story."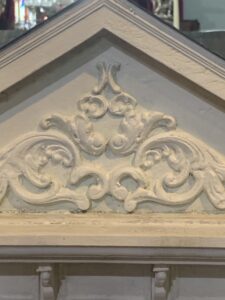 In making the replica, Buck said, "Mr. Lotz was a master carpenter who perfected the art of utilizing what tools were available to him. It's hard to imagine building a home without electric tools, saws and modern-day devices. I couldn't improve on the work that he did, but I wanted to interpret it in a different way. I had to do this. I had to share my interpretation to help tell the Lotz family story."
Early last year, after Buck toured the home, he began this three-month detailed process of building the facade which started with taking measurements and photographs of the home. He then set off to draw the building to scale as best he could through the measurements he took while not being able to reach the second story of the home. He took great effort to note the imperfections of the house and many details that make up the sum of the overall impression.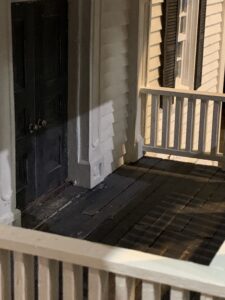 In 1979, when Buck was a freshman in college majoring in biology and minoring in studio art, his friend was making a primitive log house for his girlfriend. Buck wanted to do the same but had an interest in 19th century homes and buildings. He said the first one he made was ok, but then the more he made the better he got.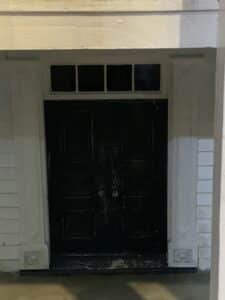 Buck has designed facades from buildings all over the country including San Francisco where he recreated The Painted Ladies and doll houses which bring back the joy of childhood. He also notes that many old buildings in small towns have amazing layers of advertising painted on them and are layered messages on top of old ones. The use of led paint made the images last through the weathered years.
For 25 years, Buck worked for a building contractor and as buildings were torn down, he would collect the old wood and building materials. Many of the buildings were old growth poplar from homes built in the 20's and western cedar from old plank fences. He runs the weathered wood through a table saw to rid each piece of weathering and discover the usable, smooth planks.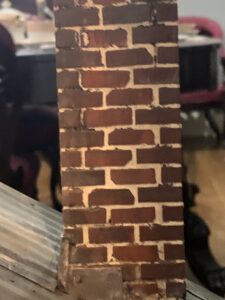 Buck's Lotz House façade will be displayed at the Lotz House to share with visitors. Alan Buck is available for commission work and can be reached at asbuckartist@aol.com.
For more information, call 615-790-7190 or visit www.lotzhouse.com.
About the Lotz House:
The Lotz House, which has been on the National Historic Register since 1976, is located in the heart of downtown historic Franklin, Tennessee at the "epicenter" of the Battle of Franklin, which was a pivotal battle in the Civil War on November 30, 1864.  The house is open Monday – Saturday, 9 a.m. – 5 p.m. and Sunday 11 a.m. – 4 p.m. Admission charged.  The Lotz House is located at 1111 Columbia Avenue.  For more information, call 615-790-7190 or visit www.lotzhouse.com.
###