Legal Aid Society to Hold Virtual Name Change Clinic July 15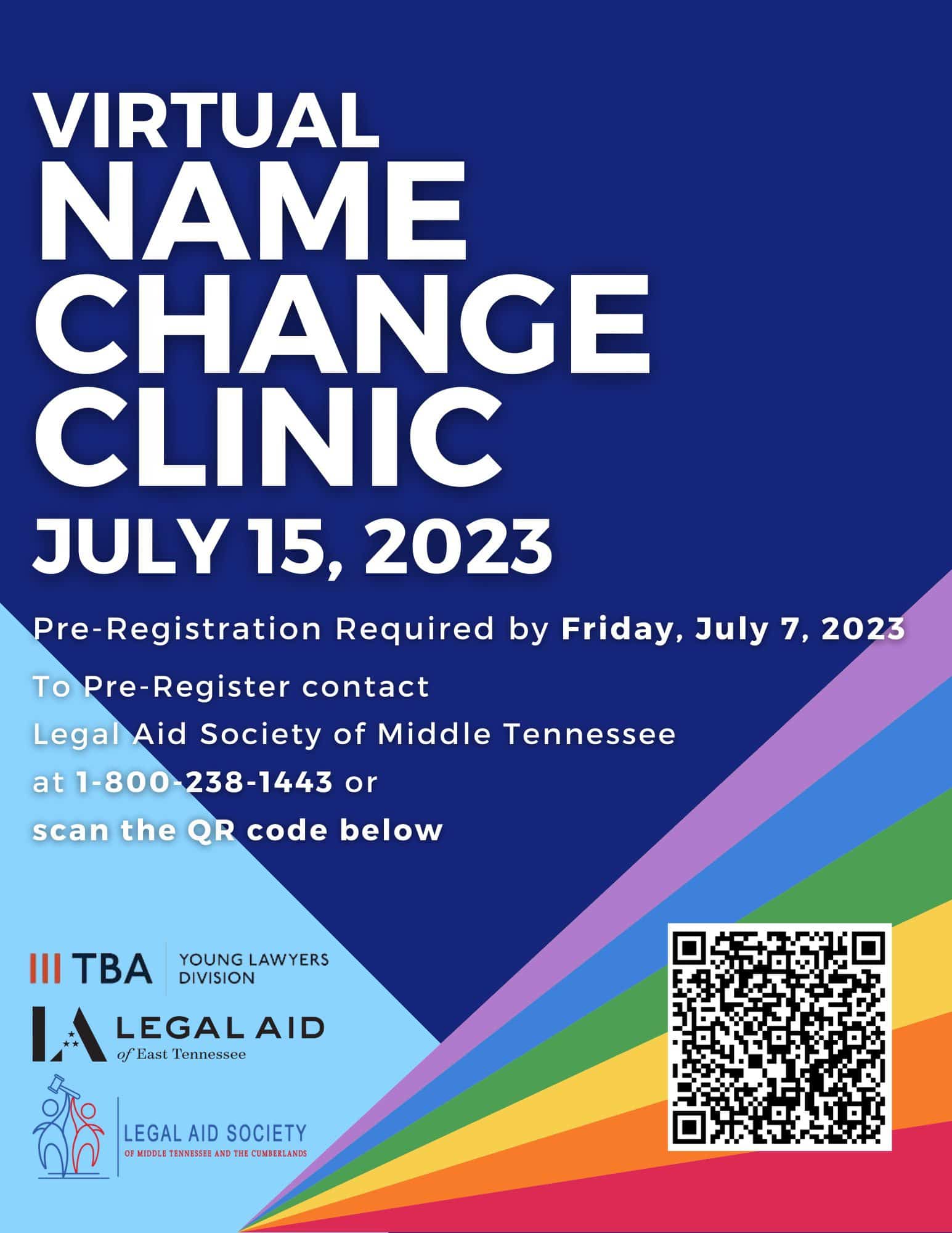 NASHVILLE, Tennessee, June 29, 2023 – Legal Aid Society of Middle Tennessee and the Cumberlands, Tennessee's largest nonprofit law firm, will be holding a virtual name change clinic beginning at 10 a.m. Saturday, July 15. The clinic will stay open until every client has been seen.
Preregistration is required, and anyone interested in taking part must register by Friday, July 7.
Attorneys from Legal Aid Society, the Tennessee Bar Association Young Lawyers Division and Legal Aid of East Tennessee will be available to assist any qualifying residents with completing name change petitions, and can also offer advice for attendees to complete the process by themselves. The virtual format ensures safety and confidentiality for attendees.
"Legally changing one's name can be an important symbolic step of entering a new chapter in life, but it also has important practical reasons when it comes to signing contracts and other legal documents," said Jordan Stringer of Legal Aid Society, who is helping to organize the clinic. "We want to help demystify the legal process for those who want their name to reflect their identity."
For more information or to pre-register, call 1-800-238-1443 or email jstringer@las.org.
About Legal Aid Society
Legal Aid Society of Middle Tennessee and the Cumberlands advocates for fairness and justice under the law. The nonprofit law firm offers free civil legal representation and educational programs to help people in its region receive justice, protect their well-being and support opportunities to overcome poverty. It serves 48 counties from offices in Clarksville, Columbia, Cookeville, Gallatin, Murfreesboro, Nashville, Oak Ridge and Tullahoma. Legal Aid Society is funded in part by United Way. Learn more at www.las.org or by following the firm on Facebook.
###