HPIHAIR PARTNERS ANNOUNCES ADDITION OF TWO TEAM MEMBERS
Nashville's full-service restoration center adds Reena Bhakta as family nurse practitioner and Adrienne Taylor as office administrator  
NASHVILLE, Tenn. – HPIHair Partners recently added two team members with the hire of Reena Bhakta and Adrienne Taylor.
Bhakta joins the full-service hair replacement and restoration center as family nurse practitioner, bringing a unique knowledge from her previous job as a registered nurse in Nashville General Hospital's Emergency Room. Originally from Tulsa, Oklahoma, she graduated from University of Oklahoma with a bachelor's degree in nursing and went on to receive her master's in nursing from Tennessee State University. Bhakta is most passionate about providing care to her clients while helping them gain a more positive outlook on their health, wellness and appearance.
"We are thrilled that Reena has joined our HPI team," said Kimberly Vaughn, founder and managing director of HPIHair Partners. "She is incredibly skilled in caring for those experiencing partial to complete hair thinning and hair loss. Among many talents, Reena thinks strategically, reacts quickly and has perseverance to see clients through their customized hair therapy solution."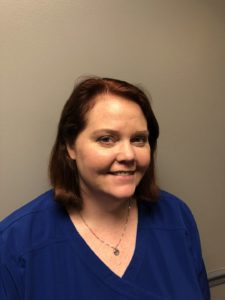 Also joining the HPIHair Partners team is Adrienne Taylor. Hired as the office administrator, Taylor is originally from Terry, Mississippi, but has been part of the Nashville community for close to 15 years. She received her bachelor's degree in agriculture from Ohio State University and her master's degree in horticulture from Mississippi State University. When she is not at the office, Taylor enjoys gardening, cooking and spending time with her family.
"Adrienne's welcoming nature brings a smile to everyone who walks into our office," added Vaughn. "She is a positive light on the HPI team who possesses key qualities like flexibility, patience and a strong work ethic. Above all, she is a team player who helps restore confidence in our amazing clients."
HPIHair Partners' professional hair restoration and replacement team has helped those suffering from genetic or medical-related hair loss for more than 35 years. Offering the latest in non-surgical hair restoration technology, the HPI team guides clients through every stage of regrowth and restoration.
ABOUT HPIHAIR PARTNERS
HPIHair Partners is a premier hair restoration and replacement center that provides the most progressive solutions for thinning and hair loss. The company was founded in 2013 by Kimberly Vaughn and has since become the Southeast's most renowned resource for hair loss treatment with two locations in Tennessee. Located in Nashville at 4355 Harding Pike and Franklin at 1909 Mallory Lane, HPI's professionally trained team of Trichologists are committed to developing a customized treatment plan for each specific hair loss situation. For more information, visit www.hpihairpartners.com or call 615.662.8722.
###