Holiday Gift Guide
Welcome to the 2009 Holiday Gift Guide! Here you can find out all about holiday specials and see what stores around Franklin recommend giving this year.
BrightStone
Friday, December 4, 2009 from 10AM-5PM and Saturday, December 5, from 10AM-7PM BrightStone is hosting its 3rd Annual Jingle Bell Sale!  The Jingle Bell Sale features special gifts made by special people for your special needs.  Call about our special preview night December 3rd and how you can come Sneak-a-peak early!  To learn more, visit us online at www.BrightStone.org, stop by our location: 140 Southeast Parkway Court, Franklin, TN  or call for more information: 615.790.4888.

Ceramic Snowmen
These wonderful
snowmen are made
with love in our ceramic department.  You have
two sizes to choose
from; Large (10″ tall) or
Small (7″ tall).  Each
Snowman can be
dressed as male or
female, you choose.
Large Snowman $20
Small Snowman $15.

Holy Family
(miniature)
The Holy Family is
made from 2″ hand
painted pots and
comes complete
with a "Blessing
Star."
Holy Family $13
item # 1309

Tasty Treats
Brightstone 10 Bean Soup with decorative Santa cork stopper 14″ tall.  $18
Trip of Taste – Three of BrightStone's classic dips stacked in individual boxes. $9.50
BrightStone Chicken Noodle Soup in a Large Mug makes 4-5 cups of wonderful soup to warm you up on a cool day.  $7.50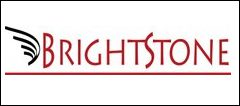 BrightStone
140 S.E. Pkwy Ct.
Franklin, Tn 37064
Office: 615.790-4888
Fax: 615.790.4944
www.BrightStone.org

Celebrate The Day
It's Turkey time. The leaves are at their peak displaying beautiful fall colors. We have latex balloons in fall colors with leaf prints as well as foil designs in the autumn colors. Click here to check them out!
In addition, we carry over 700 Balloons, Ladybug Merchandise and Do-It-Yourself Balloon Decorating Kits.  With delivery and Setup in Franklin, Brentwood, Nashville, Murfreesboro, Spring Hill and Thompson's Station Tennessee for Corporate Events, Weddings, Anniversaries, Holiday Galas, Birthday's, Children's Parties, Adult Parties, Schools, Business Promotions and Grand Openings, Celebrate The Day is your one-stop party shop!
Celebrate The Day rents bases and poles for Balloon Columns and Balloon Arches in Franklin, Brentwood, Nashville, Murfreesboro, Spring Hill and Thompson's Station Tennessee. Delivery Only. They are available in Black or White and also available for purchase.  Satisfy your tastebuds with our wide selection of cookies, candies and cupcakes. Choose your container and size, We'll do the rest! Hand Delivered in Brentwood, Franklin, Nashville, Spring Hill and Thompson's Station. Make it a great day, Celebrate!

Ladybug Collection
Includes Salt and Pepper
Shakers, Coffe Mugs, Photo Frames, Plush Ladybugs, Tin Pails, Wooden Boxes, Balloons, Ladybug Ribbon, Ladybug Gift Boxes and more.

Current Special: $2.99 There is a special shipping offer for purchases ladybug purchases over $50.


Balloon Decorating
Arches, Columns, Table Centerpieces and more! This is our 8th year decorating with balloons here in Middle TN.  The more you decorate, the more you save.

Current Special: 20% Off Your Event Decorations with purchase of $100 and
up.


Cupcakes
Enjoy delicious cupcakes.  We had a variety of cake and icing flavors. Fresh Baked. Great for office meetings, social gatherings and birthday parties!

Current Special: Free Delivery in Franklin with purchase of 3 dozen or
more.
Celebrate The Day! Enter to WIN our Monthly Drawing for 20 ft Rainbow Colors Link-O-Loon Balloon Arch Do It Yourself Decorating Kit (20 link-o-loon latex balloons) and read our latest blog!



Celebrate The Day
www.celebratetheday.biz
Phone Hours (CST): Mon – Fri 9am-4pm Phone: 615.794.5289
Email Customer Service Hours (CST): 7 Days a Week, 8am-8pm
Email: cs@celebratetheday.biz
Curious Gourmet
Curious Gourmet is locally owned and operated and offers an expansive culinary assortment where you'll be sure to find the perfect "tool for your tastebuds!"  Visit the Demonstration Kitchen to pick up a class schedule featuring delicious full meal lunch time and evening classes starting at $20. The venue is also available for private parties or events. Curious Gourmet just could be the best reason to visit Historic Downtown Franklin!  Follow us on Twitter and join our fans on Facebook.

Le Creuset
The perfect gift for anyone who loves to cook! Wide assortment and wide price range of enameled cast iron, silicone tools and stoneware. Add some color to the kitchen with quality tools sure to please.

Rosle Gift Sets
Beautiful stainless steel tools beautifully designed and sturdy enough to last a lifetime! 3-pc. BBQ set and 3-pc. Cheese Knife Set ready to wrap and go!

For the Popcorn Lover
And who isn't? Bring the family together for popcorn night with the Cuisinart popcorn maker and Wabash Farms Amish popcorn, oil and seasonings. So easy, so good you'll have them coming back for more!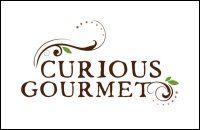 Curious Gourmet
Tools for your tastebuds!
334 Main Street, Suite 100
Franklin, TN 37064
(p)615 656.4898
(f) 615 261.0682
www.curiousgourmet.com



Nashville Clothing Company
With unlimited choices in apparel, shoes, jeans, shirts, belts, hats, sunglasses, socks, bags and accessories customers are sure to find something special.  Nashville Clothing Company has affordable prices and a relaxed, friendly atmosphere.  Clients can be sure that they leave looking confident and great and always return for more.

Shoes
Sparkle this Holiday Season by putting TOMS shoes on your holiday list!   For every pair purchased, TOMS gives a pair to a child in need.

Scarves
Bundle up this winter with handmade scarves and hats from local designer Prarie*Go*Round

Clutches
Great clutches for someone on your list or for you during Holiday party season!
Stay up-to-date with the latest Nashville Clothing Company news! Join our fans on Facebook and follow us on Twitter.



Nashville Clothing Company
Cool Springs Store
420 Cool Springs Blvd, suite 140
Franklin, TN 37067
Store Phone 615-369-6122 x12
Store email franklin@nashvilleclothing.com
Store Hours:
Monday to Friday 10:30 to 7:00
Saturday 11:00 to 7:00
Sunday 12:00 to 5:00
Nashville Clothing Company
At The Icon In the Gulch
606 12 Ave South, Suite B
Nashville, TN 37203
Store Phone 615-369-6122 x11
Store email westend@nashvilleclothing.com
Store Hours:
Monday to Tuesday 11:00 to 7:00
Wednesday to Saturday 11:00 to 8:00
Sunday 12:00 to 5:00
www.nashvilleclothing.com



Red Dog Wine & Spirits
Visit Red Dog Wine & Spirits this holiday season to shop our selection of over 1,700 wines, over 250 of the latest high-gravity beers, and Nashville's largest selection of specialty whiskey.
Our knowledgeable staff can help you pick the perfect gift for the wine, beer, and spirits lovers on your list. Or, pick-up a Red Dog Gift Card and leave the decisions to them! We offer complimentary gift wrapping, and, your kids will enjoy seeing Dell, the Red Dog, while you shop!
And if you're planning a party at home for the office, let Red Dog help you with the planning. We recommend wine pairings perfect for your menu and spirits for the bar that will delight  your guests and your budget! And rest assured, we will send you home with just the right amount for your fetê.
Plus, we offer the best case discounts in town! Enjoy 15% off cases of wine and 10% off cases of spirits.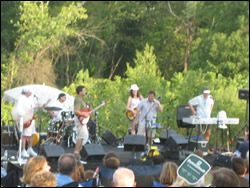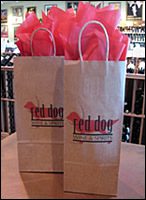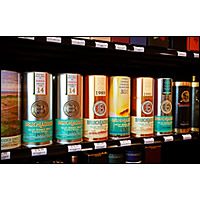 Red Dog Wine & Spirits carries Nashville's largest selection of single malt scotch and specialty whiskey. Plus, over 1,700 wines and the latest high-gravity beers. From holiday meals to corporate parties to gifts of Champagne, wine, and spirits – our knowledgeable staff can recommend the perfect pairings for all your Holiday needs! And you'll enjoy the best case discounts in town! Stop by and visit us today.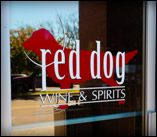 Red Dog Wine & Spirits
Located in Franklin off S. Royal Oaks Blvd, next to Publix
Open Monday-Saturday, 9am-9pm
1031 Riverside Drive | Franklin, TN | 37064
615-794-9866 | www.reddogwineandspirits.com
info@reddogwineandspirits.com
Check out this video of the store.  And, look for our monthly wine column "VIP in the Vines" each month in VIP Magazine!

Skin & Beyond Day Spa
We offer spa treatments providing the highest in relaxation and rejuvenation, along with the latest developments in skincare. Specializing in: Facials, chemical peels, microdermabrasion, body wraps, perfect nail care, teeth whitening, hair removal, therapeutic massage & xtreme lashes. We gather every essence of mother nature to rejuvenate, refresh, and renew not only your skin, but your soul.  Indulge yourself! Choose a treatment and call us soon for an appointment.

Swan Package:
Includes: Classic Pedicure, European Facial, glominerals
Make up Application, & 30 min. Swedish Massage. $120

Princess Package:
Includes: Le Grand Classique Deep Pore Cleansing Facial,
Classic Manicure, Classic Pedicure.
$130

Snowflake Package:
Includes: 2 (15 min.) Teeth Whitening Sessions, 60 min. Swedish Massage, European Facial  $140
Take a break! Relax, Rejuvenate & Renew at Skin & Beyond Day Spa.  Join our fans on Facebook.



Skin & Beyond Day Spa
1226 Lakeview Drive Suite A
Franklin, TN 37067
615-794-5282
skinbeyonddayspa@bellsouth.net
www.skinandbeyonddayspa.com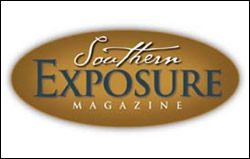 Southern Exposure Magazine
Give the Gift of Southern Exposure Magazine.  Subscribe by Nov. 20 and be entered into our bi-monthly subscriber giveaway. You could win 2 tickets to the Nashville Ballet's celebrated production of The Nutcracker or a hearty Country Breakfast for 6 at Monells!
SEM began in November 2002 with a simple idea: to produce a magazine that would resonate with the readers of Williamson County by giving them a publication about their community.
At its core, SEM strives to connect all segments of the community in and around Williamson County by providing information about the people, events, businesses and arts that make this area of Tennessee so unique.
With a readership of 40,000, SEM is poised to spread its coverage into more towns within the county.
Southern Exposure Magazine
145 2nd Avenue North
Franklin, TN 37064
Office: 615.794.8786
Fax: 615.794.1706
1-800 Number: 888.799.8786
www.southernexposuremagazine.com

whats-in-store
Looking for a one-stop shop with something for all the ladies on your list? Look no further than whats-in-store!
With one-of-a-kind jewelry designs and on-site custom design services, this is the place to go for your 2009 shopping needs! The Holiday 2009 collection from whats-in-store introduces innovative designs with a focus on nostalgia, recycling, and functionality. Not only do we have hundreds of jewelry pieces to chose from, but we also have scarves, gloves, hats, handbags, clothing, and great stocking stuffers! Whatever your budget may be, we will find a meaningful and special gift for your special someone.
Our annual 12 Days of Christmas Sale begins December 12 during Dickens of a Christmas in Franklin. A different sale will be featured each day so check our Facebook, Twitter and website regularly!
Dignity Necklace – $90

2009 Holiday Collection

A ribbon tie allows for easy length variation and comfortable wearing.


Infinity Scarf – $25

Red, Navy, Brown, Black, Tan, Grey

The must have scarf for the season.



Cowboy Rainboots – $55

Plaid, Black, Brown

Our best sellers by far! Don't wait to come in and try these one…they fly out of the store!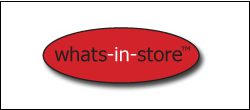 We look forward to seeing you in our stores and can't wait to help you find the perfect gift!
wisretail@gmail.com www.whats-in-store.com
whats-in-store
Downtown Franklin
4th Ave & Main Street
Franklin, TN 37064

Mon-Wed 10AM-6PM
Thur-Sat 10AM-7PM
Sun 1PM-5PM

whats-in-store Design Studio
Edgehill Village
1200 Villa Place, #403
Nashville, TN 37121

Tue-Sat 11AM-6PM



Want to your business to be in the ulitmate online Holiday Gift Guide? Call us, 615.794.2543, or e-mail us, contact@franklinis.com to find out more!