Heritage Foundation Announces 49th Annual Heritage Ball Awards and Entertainment Patrons Party Hosted by Debbie & Michael W. Smith
Franklin, Tenn. (August 31, 2022) – The Heritage Foundation of Williamson County, TN held the Heritage Ball Patron Party at the home of Debbie and Michael W. Smith where the organization announced Alma McLemore as the winner of the Patron Award, Katherine Malone-France as the Tracy Frist Award winner and the Heritage Ball entertainment headliner Tony and Grammy Award winner Heather Headley. The black tie fundraiser is presented by Lee Company and will be held Saturday, Oct. 1at the Eastern Flank Battlefield Park.
In making the announcement, President & CEO of the Heritage Foundation Bari Beasley said, "We are so honored to be able to shine a light on Alma McLemore as the Patron Award Winner who has contributed so much to our community as President of the African American Heritage Society, her work in restoring The McLemore House and other significant contributions. We also announced Katherine Malone-France as the Tracy Frist Award winner to recognize her national contribution to supporting historic gardens and landscapes at National Trust Historic Sites. In addition, we're excited to present Heather Headley as our Ball entertainment. She's known not only for her Broadway roles but as a Grammy Award winning singer."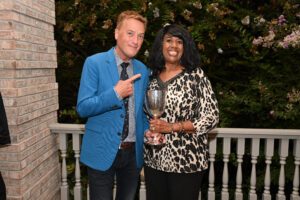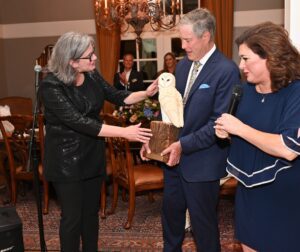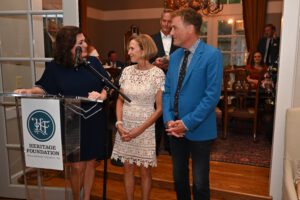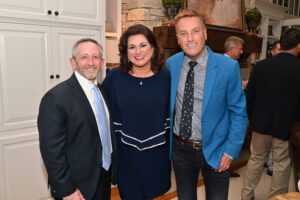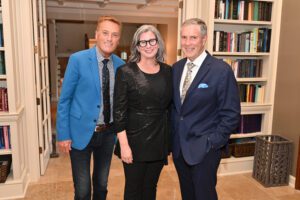 Patron Award Winner: Alma McLemore
Alma McLemore, a native of Franklin, is the President of the board of directors of the African American Heritage Society and serves as Executive Director. Ms. McLemore, or Alma Lee, as she is known to her close friends and classmates is a graduate of Franklin High School's first integrated class. She has deep roots in the community and a servant's heart. Alma serves on the City of Franklin's Planning Commission and Battlefield Preservation Commission. During her tenure at the AAHS, McLemore has overseen the restoration of The McLemore House while it has been closed for COVID. In 2021, the AAHS was also able to purchase a second property, the Merrill-Williams home located on Natchez Street. The home will eventually be used for educational and interpretive purposes for the Natchez neighborhood and for Black history.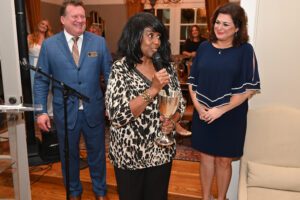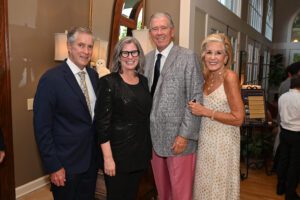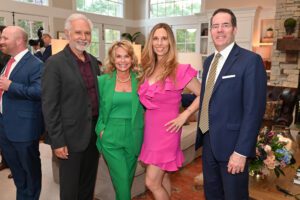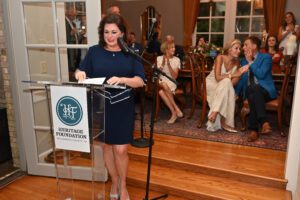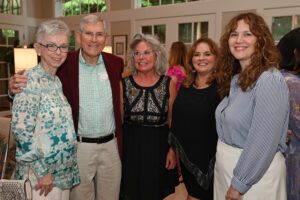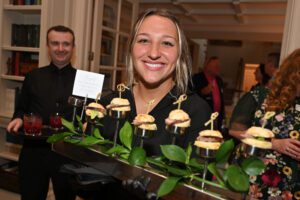 Tracy Frist Award Winner: Katherine Malone-France
Katherine Malone-France is the chief preservation officer of the National Trust for Historic Preservation. Prior to assuming this role, Katherine served as the senior vice president for historic sites at the National Trust, leading its portfolio of 28 historic sites around the country to provide expansive and sustainable public benefit as they model exemplary preservation, collections management, and interpretation. Katherine's tenure included the creation of a dedicated fund to support historic gardens and landscapes at National Trust Historic Sites and the successful completion of a $21 million campaign to address critical capital projects across the portfolio of sites. Her leadership has also resulted in a diverse range of collaborations with contemporary artists creating new works inspired by National Trust sites and a revision of the National Trust's collections management policy that has been hailed as a national model for its inclusion of historic structures and landscapes.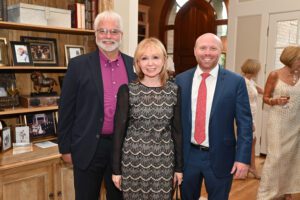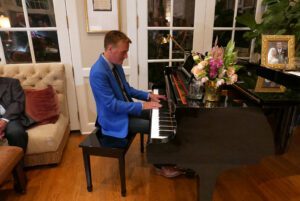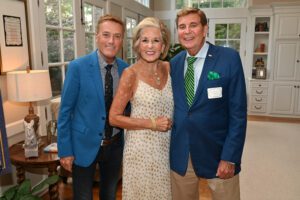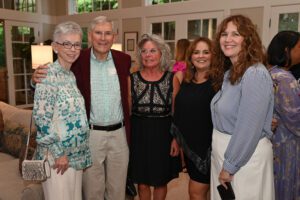 Artist: Heather Headley
Tony and Grammy Award winner Heather Headley considers her multi-faceted career a blessing. Born on the beautiful Caribbean island of Trinidad, her family moved to the United States in the early '90s. In 1997, Heather won the role of Nala in the original Broadway cast of the Tony Award- winning musical The Lion King. Soon after, Heather was asked to audition for the title role in Elton John and Tim Rice's Aida. Her portrayal of the Nubian princess Aida won her the Tony Award for Best Actress in a Musical as well as the coveted Drama Desk Award for Outstanding Actress in a Musical. In 2012, Heather returned to the stage, starring in The Bodyguard in London's West End, gaining the critics' praise and a new fan base overseas. In 2002 she released her debut, Grammy Award-nominated album, This is Who I Am, on RCA Records. Two songs, "He Is" and "I Wish I Wasn't," emerged as Top 5 R&B and Dance chart hits. In My Mind, her follow-up solo album, was released in January 2006 and included Heather's first #1 hit, topping the Dance and R&B charts. In 2009, Heather released the Grammy Award-winning Audience of One. Her next album, Only One in The World, featuring songs written by Heather, was released in 2012. She made her return to Broadway in 2016, starring in the Tony Award-winning The Color Purple in the role of Shug Avery. In 2018, Heather had a recurring role on "Chicago Med" playing the formidable Gwen Garrett, and she can currently be seen as a series regular on the Netflix series "Sweet Magnolias."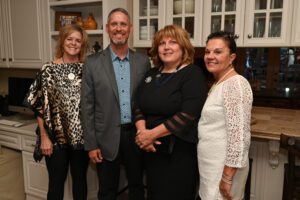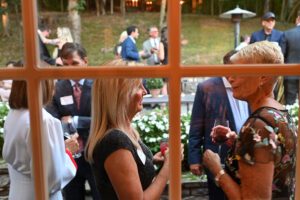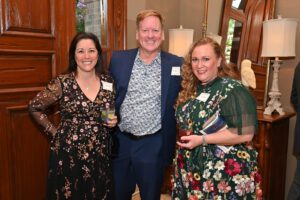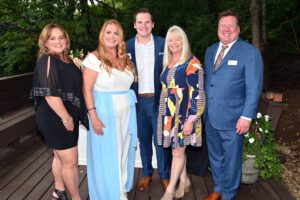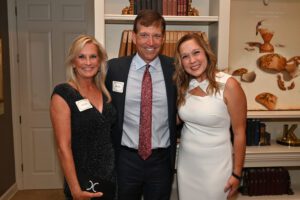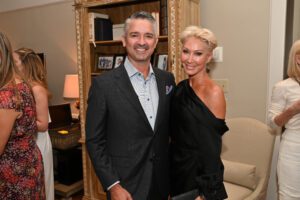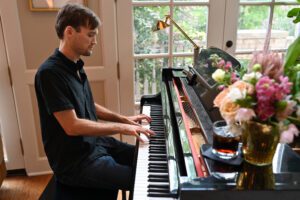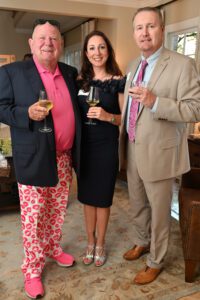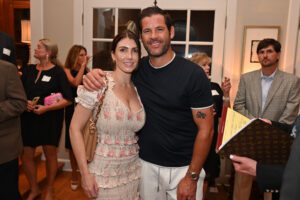 The 49th Annual Heritage Ball is co-chaired by Cordia and Tom Harrington and promises to wow guests with surprises around every corner. The Patron Party was a tremendous kick-off with hors d'oeuvres catered by G Catering, Guest bid on four live auctions raising $78,000. Experiences included a Private Franklin Theatre Date Night, Meet and Greet Andrea Bocelli in New York City at Madison Square Garden Show, Michael W. Smith Holiday Concert and Songwriter Dinner at Old Town, Home of Tracy and Senator Bill Frist.
For general information, visit https://www.WilliamsonHeritage.org/Heritage-Ball.
###
ABOUT THE HERITAGE FOUNDATION OF WILLIAMSON COUNTY
Since 1967, the Heritage Foundation of Williamson County has been dedicated to preserving Williamson County's architectural, geographic, and cultural heritage as well as promoting the ongoing revitalization of downtown Franklin in the context of historic preservation. Notable projects include The Franklin Theatre, Roper's Knob, parts of the Franklin battlefield, the Old, Old Jail and McConnell House. Events and festivals produced by the Heritage Foundation such as Main Street Festival, the Heritage Ball, Pumpkinfest and Dickens of a Christmas bring hundreds of thousands of locals and visitors to downtown Franklin each year. The Heritage Foundation owns and operates The Franklin Theatre, the Downtown Franklin Association, and the organization's newest division and current restoration project, Franklin Grove Estate & Gardens. For more information about the Heritage Foundation, visit www.williamsonheritage.org.