Gilda's Club Middle Tennessee Celebrates 25 Years of Free Cancer Support at their 25th Anniversary Red Door Bash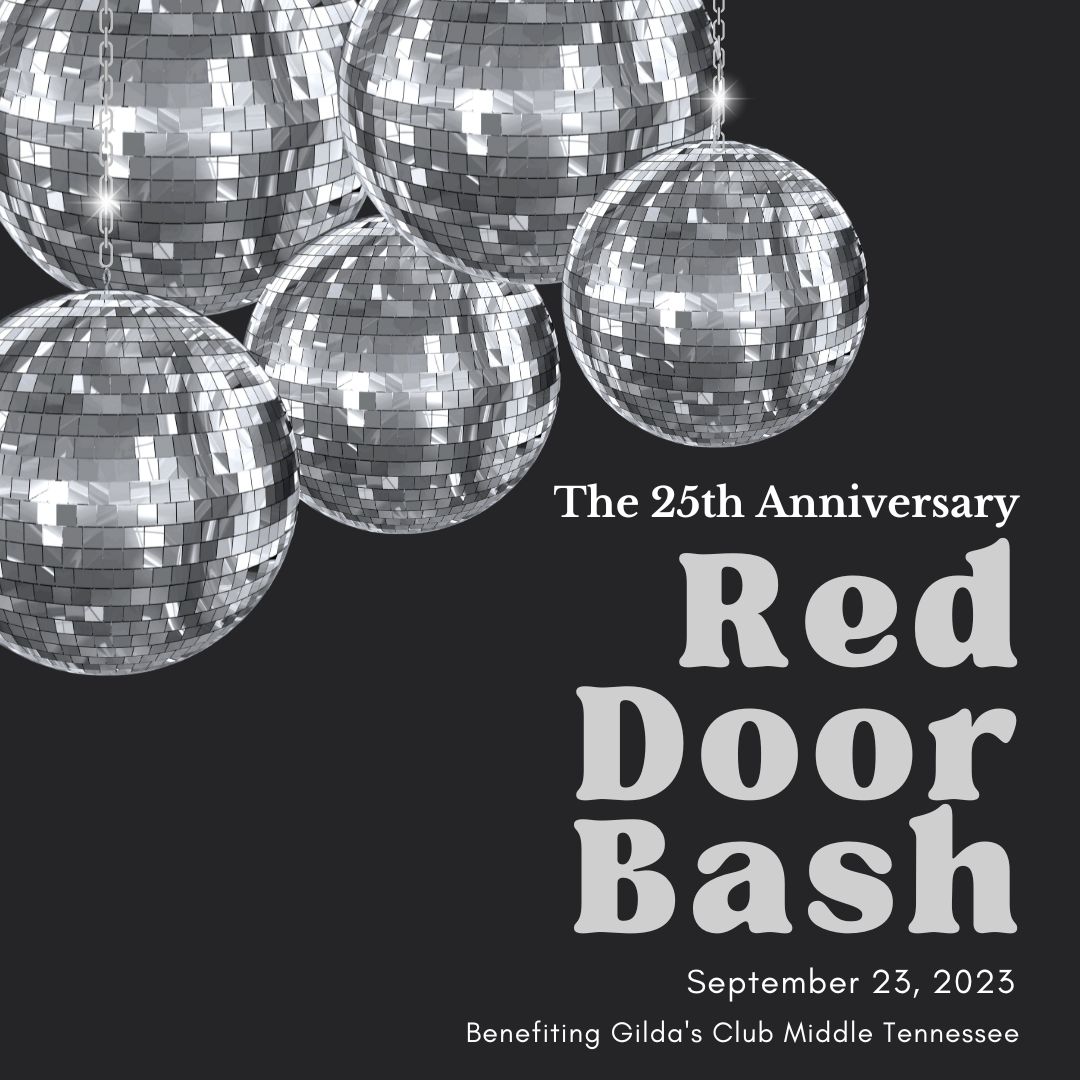 NASHVILLE, TENN. – August 24, 2023 – Gilda's Club Middle Tennessee will host its biggest fundraiser of the year, the 25th Anniversary Red Door Bash, on September 23 in the Grand Ballroom at the Music City Center.  This year holds even greater significance as Gida's Club commemorates a quarter-century of providing free cancer support in Middle Tennessee, all while eagerly anticipating the years ahead.
What to Expect:
Honorees
The Red Door Bash is a time Gilda's Club to honor select community leaders and volunteers for their extraordinary impact.  This year's honorees are:
Corporate Vision Award: Ken Bryant and Burr & Forman
Red Door Champion Award: Matt and Lisa Taylor
Entertainment
As an added bonus to this milestone celebration, this year's Red Door Bash will feature entertainment from Alan Zweibel. Alan Zweibel is an Emmy and Tony award-winning comedy writer, best-selling author, screenwriter, producer, and original Saturday Night Live writer. Zweibel worked closely with Gilda Radner creating her most iconic characters while forming a lifelong friendship.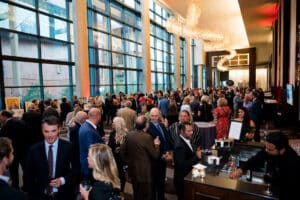 Silent Auction
The award-winning Silent Auction, with over 200 items, will be open on September 13th.
Night of Event
The event will open with a reception, followed by a three-course dinner, and an opportunity to hear from a Gilda's Club member whose involvement has spanned the full 25 years.
"Join us to celebrate Gilda's Club's 25th Anniversary – a once in an organization's lifetime achievement. We will pay tribute to the leaders who paved the way for us to arrive at this moment, and to those who are planning for the next 25 years. Our honorees are exceptionally impactful leaders who make a demonstrated difference at Gilda's Club improving the lives of people with cancer. " said President and CEO Harriet Schiftan.
"We're thrilled that founding CEO Sandy Towers and founding Program Director Felice Apolinsky are serving as Honorary Co-Chairs. Their impact is felt every day. " Schiftan added.
Event Co-Chair Gretchen Goldstein and Lori Fishel and their committee of thirteen creative event planners have been hard at work for a year to ensure the night is one to remember. "Last year our silent auction was award-winning, and we wanted to make sure this year raised the bar with MORE one-of-a-kind travel, vacation homes, only-in-Nashville experiences, art, sports, spirits, and curated items at all price points," offered Gretchen Goldstein. Lori Fishel shared, "Soliciting for the silent auction is rewarding because people say "yes" to Gilda's Club because of the work they do and the number of people who have been impacted by cancer."
The Red Door Bash generates 20% of Gilda's Club Middle Tennessee's operating expenses and all donations immediately impact and improve the lives of people with cancer and their families.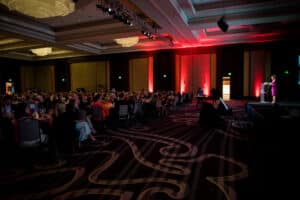 Tickets and Sponsorships: Various ticket options and sponsorship packages are available for purchase on the event website. https://gildasclubmiddletn.org/red-door-bash/
The 25th Anniversary Red Door Bash is being sponsored in part by the Maria and Bernard A. Pargh Family Foundation, Burr & Forman, Amazon, Gilead Oncology, HCA Healthcare/Tri-Star Health, Studio Eight Design, Belmont University, Fishel Family Foundation, Littler Mendelson, Mike and Lisa Shmerling, Pinnacle Financial Partners, Tennessee Oncology, and Vanderbilt-Ingram Cancer Center.
SOCIAL MEDIA
Instagram: @ gildasclubmiddletn
Facebook: Gilda's Club Middle Tennessee
ABOUT GILDA'S CLUB MIDDLE TENNESSEE
Gilda's Club Middle Tennessee, an affiliate of the Cancer Support Community, uplifts and strengthens people impacted by cancer by providing support, fostering compassionate communities, and breaking down barriers to care.
Free of charge to everyone – thanks to our generous donors – Gilda's Club Middle Tennessee's evidence-based program for adults, teens, children, and families includes support groups, health and nutrition coaching, healthy lifestyle workshops, mind-body classes, social activities, educational lectures, and community resource information. Offering approximately 70 professionally-led support and networking groups, and more than 80 educational workshops and lectures each month – either online or from our midtown Nashville location –  Gilda's Club Middle Tennessee makes a tangible difference in the lives of those impacted by cancer. We build community, so no one faces cancer alone. www.gildasclubmiddletn.org.