Fusion Art Show
On June 1 and 2, the Arts Council of Williamson County and The Row at The Factory, a creative community of working artists, will host the Fusion Art Show. This show will feature art from both the Row artists and artists from the Arts Council. On Friday, June 1, from 6-9, there will be food, complementary beverages and live entertainment. On Saturday, June 2, there will be live entertainment throughout the day. Twenty percent of all sales proceeds will go to the Arts Council.
The Arts Council for Williamson County is a non-profit arts organization whose mission is to encourage the development of visual artists in Williamson County. President Linda McLaughlin states: "We have formed a cooperative community to support the professional development of the visual artists of Williamson County, and the Fusion event will showcase some of our fine artists."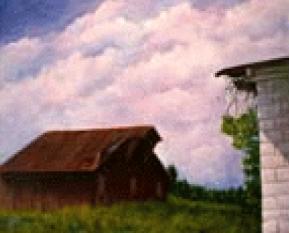 The Row at the Factory is a community of working artists who have their studio and galleries in the commercial space of the Factory. Started almost three years ago by Deborah Gall of Abide Studio, this community currently has eight working artists in residence, featuring fine art from abstracts, portraits, landscapes and jewelry, as well as instruction.
The artists are Deborah Gall, John Cannon, Bob Jones, Mike Battenberg, Deann Hebert, Roz Ramey, Shawn Krise and Connie Shaw. John Cannon, one of the artists of the Row, says. "This is an incredible space for creativity. The Factory provides opportunities for local creative artists and crafts people to create and sell in the same space. The clientele that comes to the Row at the Factory appreciate that the creations are original, one of a kind local fine art and jewelry."
Local entertainers Scott FM, Danny Combs, Butch Crouch and a group of guest songwriters will provide entertainment on both days. Says Cannon: "These musicians are all local writers, and their creative music and words will complement the visual arts of the Council and the Row."
The Fusion event will bring together the three elements of the Factory, the Row artists, and the artists of the Council in a true fusion of style, art and entertainment. Admission is free.
Everyone is invited to attend, Friday June 1 from 6-9, and Saturday June 2 from 10-6.At the Factory, 230 Franklin Pike, Franklin, Tennessee. For more information, contact Deborah Gall 615-595-1377 or John Cannon, 615-496-1259.