Looking for things to do, events in Franklin, Brentwood or Williamson County.  Maybe fun things for the family, kid events, date night or activities near you.  Check out our calendar of events below.

TIMELESS: A Benefit Concert for Bridge the Generations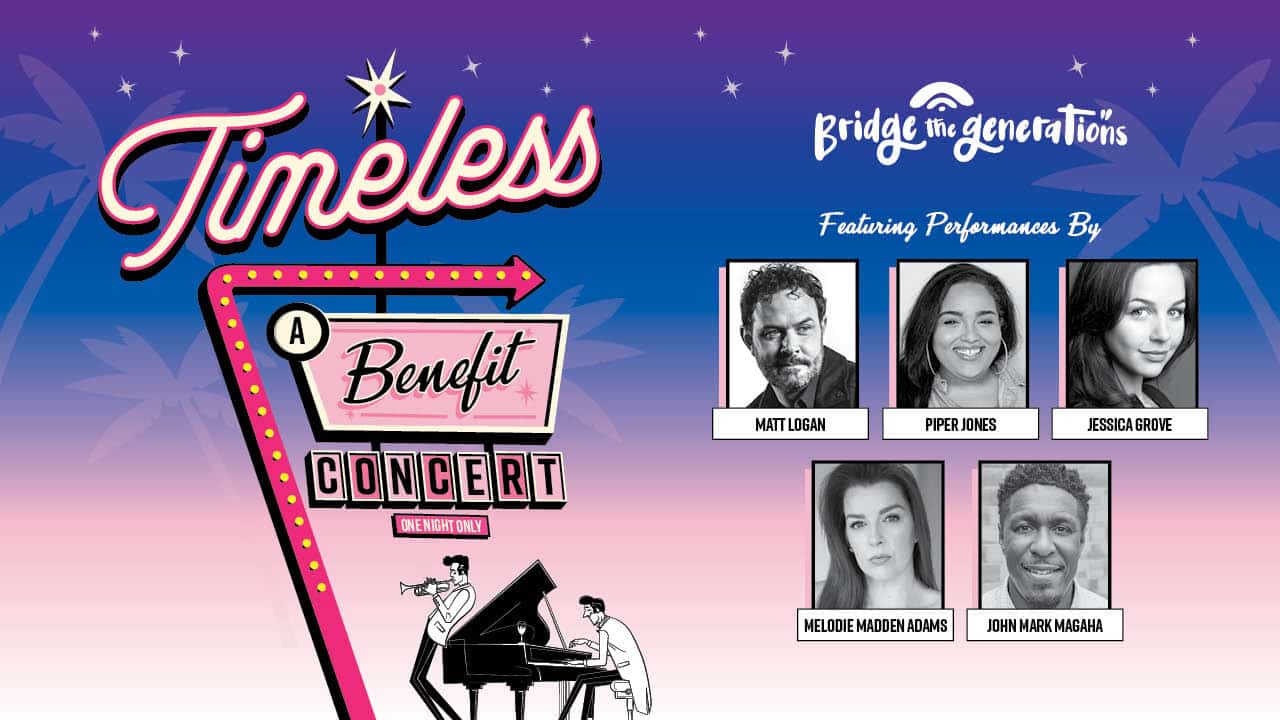 May 23rd will be a night to honor the great work of Bridge the Generations and a celebration of the TIMELESS songs that weave the generations together.  This event will focus on the great tradition of the Nightclubs in Palm Springs during the 40's, 50's and early 60's. Songs by Frank Sinatra, Nat King Cole, Bobby Darin and Doris Day will permeate the atmosphere and take us all on a Sentimental Journey together.
Performances by:
Jessica Grove
Piper Jones
John Mark MaGaha
Melodie Madden Adams
Matt Logan
Bridge the Generations COVID-19 Policy:
Due to the fact that we serve our most vulnerable population and seniors are a target audience for this event, Bridge the Generations is requiring proof of full vaccination status for all performers, band members, crew, staff and volunteers for TIMELESS Benefit Concert. Audience members must show proof of full vaccination or negative Covid test within 36 hours of the event.  Thank you for your cooperation and for understanding the importance of this policy.
Event details below.
Related Events