Looking for things to do, events in Franklin, Brentwood or Williamson County.  Maybe fun things for the family, kid events, date night or activities near you.  Check out our calendar of events below.


Nashville Shakespeare Festival – MACBETH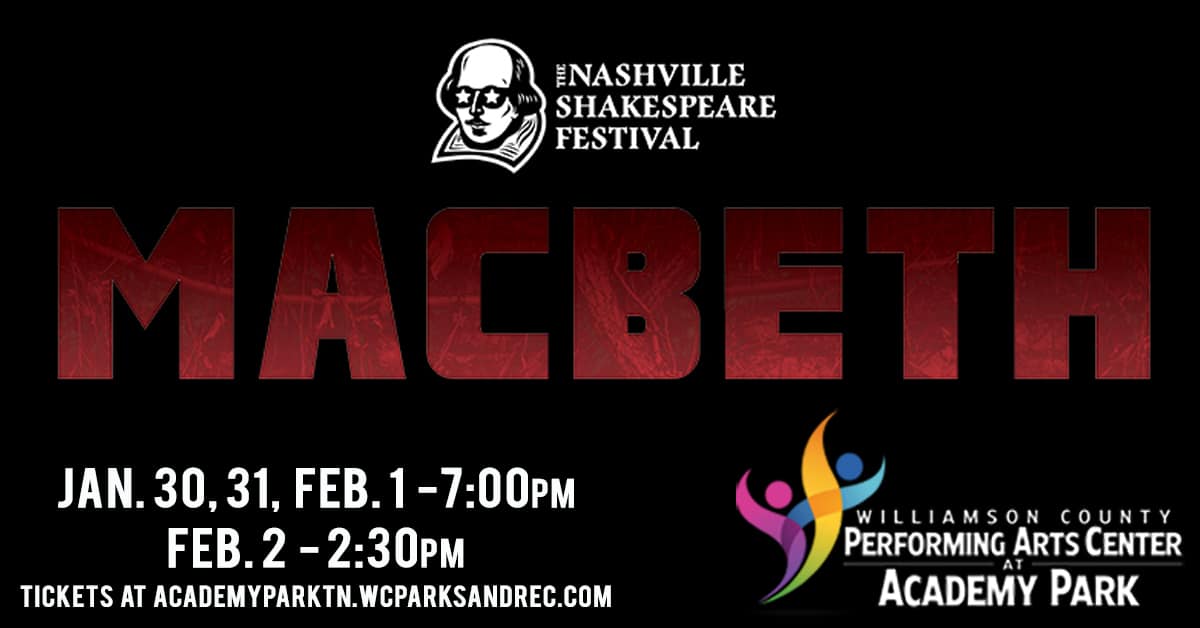 Thursday, January 30 – Saturday, February 1 at 7:30 p.m. 
Sunday, February 2 at 2:30 p.m.
The Nashville Shakespeare Festival presents MACBETH, Shakespeare's story of a soldier seduced by ambition, who murders his king to take the throne, only to descend into paranoia and devastating tyranny. Directed by David Wilkerson, this new production is set in the dark ruins of an imagined post-apocalyptic future.
The Nashville Shakespeare Festival is a professional theatre company founded in 1988. Heralded as a Nashville treasure, the NSF is beloved for its annual free Summer Shakespeare productions that have delighted audiences for more than thirty years, including the last four summers at Academy Park. Tickets $30 for Adults, $27 for Seniors, $18 for Students, and $100 for the Royal Package. The Royal Package ($100) goes toward supporting the Festival's non-profit mission and includes premium seating, reserved parking, a private reception, and more! Royal Package seating is limited. https://academyparktn.wcparksandrec.com.
Related Events