Looking for things to do, events in Franklin, Brentwood or Williamson County.  Maybe fun things for the family, kid events, date night or activities near you.  Check out our calendar of events below.

BrightStone Christmas Program
November 29, 2022 @ 6:00 pm
Free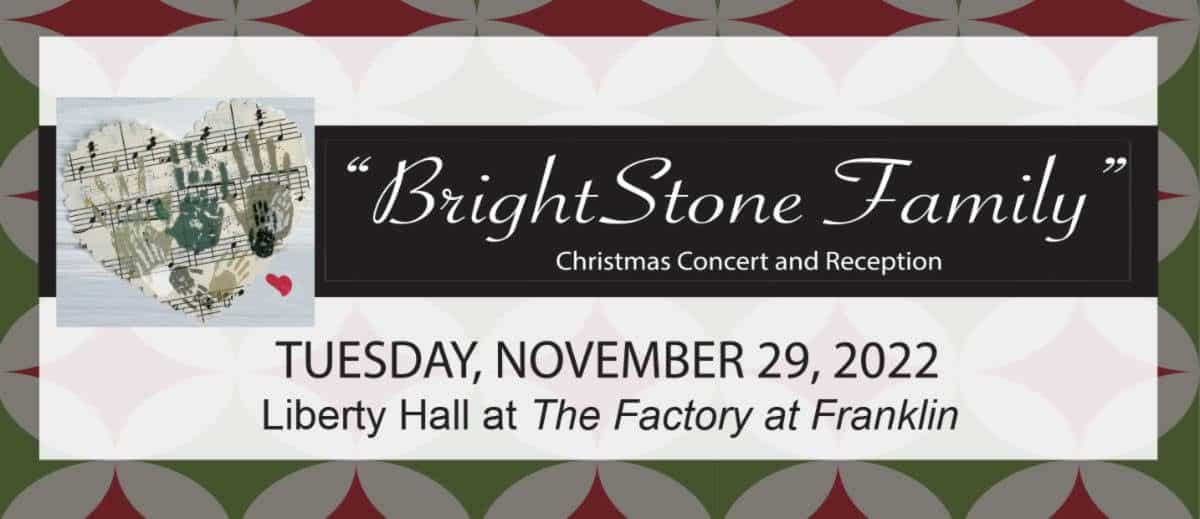 The BrightStone Christmas Program is a family-friendly event held in downtown Franklin at The Factory at Franklin. The event features a heart-warming musical performance featuring Brightstone students followed by a reception of light hors d'oeuvres. Attendees can expect festive holiday music, food, shopping, and fellowship!
The Christmas Program has become a yearly tradition for many families and friends! Join Brightstone for a wonderful evening, and kick-start your holiday season!
The event is free to the public and fun for all ages.
Doors open at 6 pm. The concert starts at 6:30 pm.
More event details are below.
Related Events