EDLEY'S OPENS FIFTH NASHVILLE LOCATION, ANNOUNCES PLANS FOR FRANKLIN 
Edley's Bar-B-Que opened the doors to its Nolensville location on Monday, Nov. 23. Located across from Lenox Village at 6025 Nolensville Pike, the opening marks the eight location for the award-winning, locally owned barbecue joint, and the fifth location in Nashville.
Voted Best Barbecue by readers in the 2022 Nashville Scene Best of Nashville poll, Edley's will serve its fan-favorite low-and-slow smoked meats, scratch-made sides and signature drinks in Nolensville. The restaurant offers dine-in, take-out and catering, has a designated parking area and entrance for pick-up, and features a full bar that opens to a patio for outdoor seating.
"We're so excited to expand to Nolensville, and we can't wait to welcome our neighbors, serve them like family and support this community the Edley's way," said owner and founder Will Newman.
The brand also announced it will be opening a restaurant in the Factory at Franklin in 2023. Located at 230 Franklin Road, the 5,038-square-foot space at the entrance of the historic property faces Franklin Road and will be home to the largest Edley's Bar-B-Que. The restaurant will feature an indoor dining area, full bar, outdoor patio space, as well as a dedicated catering kitchen to offer catering for The Factory at Franklin and the surrounding area. With its "seasoned & grit" design elements, Muscle Shoals style music and nods to the Franklin community, the restaurant is sure to create an inviting atmosphere and unique vibe.
"For Edley's to be a part of The Factory at Franklin and its rich history is a dream come true," said Newman. "I first visited the property 25 years ago with my mother and have loved it since. It is a privilege to be a part of The Factory's future, and we hope to be deeply rooted here for generations to come."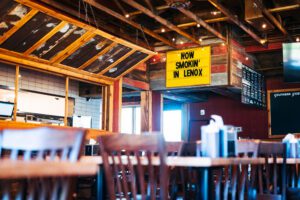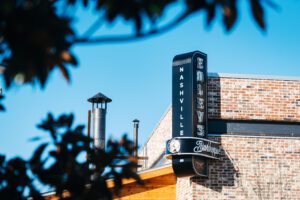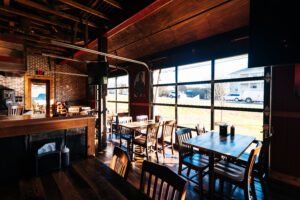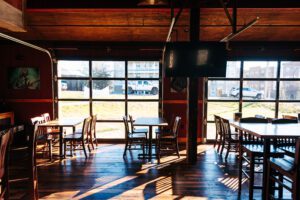 About Edley's Bar-B-Que: 
First opened in Nashville in 2011, Edley's Bar-B-Que – named after founder and owner Will Newman's grandfather, Edley Newman – planted its roots deep in Music City to become one of the most highly regarded barbecue spots in town today. Edley Newman grew up in a farming community in Viola, Tenn. in the early 1900s, where he left a legacy of hard work, southern hospitality and generosity. Edley's Bar-B-Que is the embodiment of his ethics and a tribute to all things Southern through its soulful atmosphere, low-and-slow, smoked-daily meats and house-made sides that are all anchored by one very important thing: community. Edley's is a leader in Nashville and reigning champion of the Nashville Scene's Best Barbecue, paving the way for an entirely new type of 'que cuisine – Nashville Style BBQ – across the nation and at its five locations in Nashville, one in Chattanooga, and two in Ill.