BATTLE OF FRANKLIN TRUST EXPANDS BATTLEFIELD TOURS THIS FALL
Five additional tours offered at Carter House
FRANKLIN, Tenn. – The Battle of Franklin Trust will be offering additional Battlefield Tours to their schedule Tuesday through Saturday at 9 a.m. from Sept. 20 through Nov. 13.
Battle of Franklin Trust CEO Eric A. Jacobson said, "The Battlefield Tour is special because it allows visitors to step foot on the battlefield and envision the last months of the American Civil War. We've had such a great response to these tours that we are expanding our tours this fall."
The Battlefield Tour is a 90-minute, guided tour of the Franklin battlefield near the Carter House and across Carter Hill Park. Regular Battlefield Tours are Monday – Saturday at 11 a.m. and 2 p.m. yearlong. Guests are asked to arrive 15 minutes prior to tour time.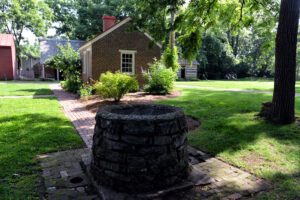 Tickets are $25 and must be purchased in advance on site at Carter House or online at www.boft.org.
The Battle of Franklin Trust offers a variety of tours at Carter House, Carnton and Rippavilla. For more information and to purchase tickets, visit www.boft.org.
About The Battle of Franklin Trust
The Battle of Franklin Trust is a 501(c)(3) corporation. Its mission is to "preserve, understand, and interpret the story of a people forever impacted by the American Civil War."
###