ADULT AND YOUTH ATHLETIC PROGRAMS OFFERED AT LOCAL RECREATION FACILITIES
The Williamson County Parks and Recreation Department's (WCPR) Athletics Division hosts a variety of adult and youth athletic programs, including clinics, leagues and tournaments. With options ranging from traditional programs like basketball, soccer, softball and tennis to newer sports like pickle ball; we offer an assortment of opportunities for all sport enthusiasts.
Registration is currently available for several adult athletic leagues including a softball league in Nolensville and a basketball and flag football league in Brentwood. Beginning in September registration opens for two adult soccer leagues and winter tennis leagues in Brentwood; as well as, a series of instructional pickle ball clinics in Brentwood, Franklin and Spring Hill. Registration is also available for our final tennis tournament of the year; the Natchez Trace Hardcourt Championships.  Scheduled September 17-19 at multiple locations across Williamson County; this U.S.T.A. (United States Tennis Association) sanctioned event features adult singles, doubles and mixed doubles competition.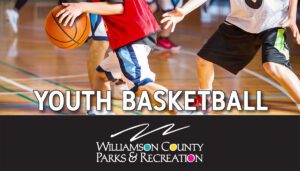 And for youth athletes, registration for our popular Youth Basketball program begins on September 1! This coed league for boys and girls ages 5 to 18 starts in early November and runs through late February 2022.
Advanced registration is required for all programs. For more information on specific leagues and activities, and to register, visit our website at www.wcparksandrec.com and click on the "Athletics" tab.
####
Williamson County Parks and Recreation (WCPR) is a public organization benefitting the community.  Anyone may register for and participate in the department's programs, classes and events. For program registration, pass purchasing or additional information, visit www.wcparksandrec.com. You may also receive department information by "liking" Williamson County Parks and Recreation on Facebook; following us on Twitter at @wc_parksandrec or Instagram at @willcoparksandrec or on Pinterest or YouTube.