21 Fun Activities for Teens in Franklin & Williamson County, Tennessee
Teenagers are always looking for something new and exciting to do. Luckily, there are plenty of fun activities that are perfect for teens in Franklin and Williamson County, Tennessee! Whether they are wanting to learn a new skill, engage in one of their favorite hobbies, or simply spend some time with friends, keep reading to find out where teens can make some fun memories!
Learn about local dining experiences, entertainment, shopping, and more at FranklinIs.com.
If your group of teens are looking for an immersive experience, Breakout Games in Franklin has a variety of exhilarating escape rooms to choose from! Their 60 minute experiences involve plenty of cognitive puzzles and physical tests, whether you want your game set on the beach, in the city, or among the Wild West!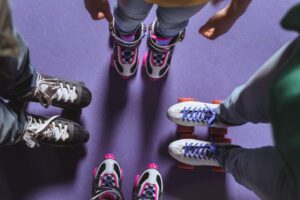 The Brentwood Skate Center offers fun events every week! With skate nights for every age group, Friday and Saturday nights are always catered towards teens. This roller rink also has a snack bar, arcade games, DJs, and fun light effects! Try out a new hobby or hone your skills at the Brentwood Skate Center! 
Established in 1991, CoolSprings Galleria is a one million square foot shopping mall in Franklin! This local shopping center features over 150 stores and 40 eateries. Teens will spend all day here shopping for fashion pieces, technology, decor, and more! Once they finish browsing the wide range of shops, they can enjoy a delicious meal or sweet treat before having some fun at Kings Dining & Entertainment or Belong Gaming Arena!
The Crag in Franklin features 10,000 square feet of surface and over 5,000 feet of elevation for climbing, exciting terrain, rooms for parties and yoga, a cave, and an adjustable climbing wall. This climbing gym is the perfect pastime for active teens as they host an array of classes throughout the week for all experience levels. The Crag even offers clubs, teams, and leagues for those who are passionate about the sport of climbing! 
Downtown Franklin
There are so many things to do and see in Franklin's historic downtown! Teens can find entertainment by browsing the vast variety of antique stores, art galleries, book stores, and historic sites! These unique stores offer plenty of fashionable and trendy items including jewelry, apparel, decor, and more! There are dozens of eateries to choose from, whether the day calls for a cup of coffee, a delicious meal, or a sweet treat! Stop by Kilwins to check out their vast selection of over 75 types of handmade chocolates before heading to Landmark Booksellers and browsing their vast selection of books and collectables. You can even spend a few hours watching a movie or live performance at The Franklin Theatre – the possibilities are endless!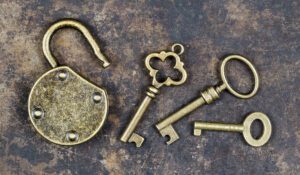 Extreme Escape Games takes escape rooms to the next level. With the largest escape game facility in Tennessee, teens will have plenty of space to explore, discover, and become immersed in the game! From zombie-themed escapades to magical heists, these escape rooms all share the same goal: escape in 60 minutes. 
The Factory at Franklin has been around for nearly a century, wearing many different hats. What was once a stove factory is now a local treasure of shops, studios, restaurants, and entertainment! Teens could spend all day at this shopping center without running out of things to do! With a wide range of stores as well as eateries to choose from, you can browse gift stores, art galleries, and boutiques before painting your own piece of pottery at Third Coast Clay. After a few hours of exploring the stores, grab a bite at one of the many restaurants or get a sweet snack at Five Daughters Bakery!
The Franklin Family Entertainment Center is a local gem with 24 bowling lanes, 6 lanes of mini-bowling, an arcade, 3 billiard tables, and dining options. With so many fun games to choose from, The Franklin Family Entertainment Center is the perfect place for teens to have some fun with friends! 
Williamson County Parks & Recreation has plenty of activities for teens to enjoy! Whether they are interested in art classes, recreational activities, or theatrical experiences, there is sure to be something they will have fun with. Art classes allow teens to learn a new skill, featuring drawing, photography, painting, pottery, and more! Recreational activities for those interested in something more physically challenging include dancing, self-defense, and a wide range of sports teams. Theatrical experiences for teens looking into new creative outlets include theatre and music classes!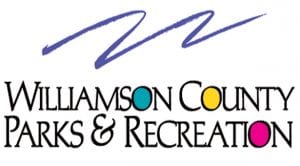 Joyfull Arcade in Spring Hill is an arcade with retro games, virtual reality experiences, and more! Teens will love engaging with 5k VR experiences, gaming stations with 4k displays, motion simulators, and plenty of other options at this local, custom built arcade! Whether teens bring their friends or make a few at the arcade, Joyfull Arcade is a fun experience for any video game lover! 
Kings Dining & Entertainment in Franklin is the ultimate stop for teens to enjoy some good food and great fun! With a menu of appetizers, salads, burgers, wings, sandwiches, pizza, tacos, and desserts, even the pickiest eaters are sure to find something they enjoy. Along with their delicious food, they also offer bowling, billiards, arcade games, and more for an entertaining outing!
Owl's Hill Nature Sanctuary in Brentwood provides a safe space for over 2,000 local species to flourish! This 300-acre property features creeks, ponds, forests, hills, and meadows where the Williamson County community can connect with native wildlife. If your teen is interested in nature and wants to learn more, Owl's Hill Nature Sanctuary offers a variety of educational events and classes throughout the year!
Paddle Dog can be found in Franklin's Westhaven neighborhood. This venue offers food, music, boats, bikes, and more! Teens can spend a whole day here cruising through the neighborhood with Paddle Dog bike rentals and riding the Harpeth River on paddle boards, canoes, or kayaks before enjoying one of their variations of delicious hot dogs and paletas with friends!
Parks
Williamson County has a range of parks where teens can walk, run, hike, or bike! 
Deerwood Arboretum

is located on 27 acres bordering the Harpeth River and hosts a variety of wildlife! Teens are able to explore over 100 species native wildlife with their bike paths, jogging trails, ponds, and wildflower meadows. 

Crockett Park

is a 164-acre park in Brentwood with a number of attractions including the Eddy Arnold Amphitheater, sports fields, nature trails, open meadows, and more for teens to have some fun outdoors.  

Pinkerton Park

is the most used passive park in the Franklin park system! This 34-acre park features 3 pavilions, 2 playgrounds, grills, and a 1 mile walking trail with informational signs for teens to learn more about the Battle of Franklin!
Photo Opportunities 
Williamson County, Tennessee is full of fun, Instagram-worthy photo opportunities!
Leiper's Fork is a small village just 20 minutes outside of Franklin. With 18 acres of beautiful scenery and unique shops, this is the perfect place for a photoshoot! 

Franklin's Main Street is included on the National Register of Historic Places, with a wide range of stores and restaurants housed in historic buildings! There are quite a few Instagram-worthy photo opportunities on this charming Main Street!

The Natchez Trace Parkway is free and open to the public! Take some pictures out in nature or take a scenic drive to the wooded valley of Birdsong Hollow to shoot some photos with the stunning 1,500-foot Natchez Trace Parkway Bridge!
Pixel Planet Arcade in Nolensville has approximately 50 retro and modern arcade games, along with pinball, skeeball, air hockey, and more! With their vast range of games in different types, years, and styles, teens will be entertained for hours! Pixel Planet Arcade even loves to host celebrations with a party room accommodating up to 24 guests, so check out this local spot next time you're ready to party!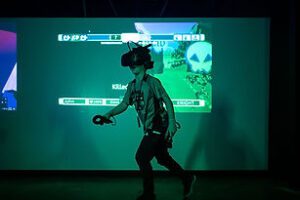 Located in Franklin, The Rabbit Hole is the largest virtual reality arcade in the Southeast. Their experiences include a VR arcade with over 15 games to choose from, a multiplayer free roam arena, and a VR escape room! Teens and their friends will be entertained for hours with these mental, physical, and virtual activities! 
The SOAR Adventure Tower in Franklin features 4 levels of over 100 climbing obstacles and an 18-hole music-themed miniature golf course! If your teens are looking for an activity that challenges them both mentally and physically, while also having some fun with friends, SOAR Adventure Tower is the place to be!
Sky Zone in Brentwood is a trampoline park and indoor entertainment center with a variety of activities and attractions including ziplining, freestyle trampolines, dodgeball, jousting, climbing walls, obstacle courses, parkour blox, basketball, trapeze, and more! This trampoline park even hosts parties for teens who want to spend a special day getting active and making memories with friends!
Tours
Learning new things can be fun with these tours through some of Franklin's most historic places! 
Battle of Franklin Trust

offers civil war tours of Carter House, Carnton, and Rippa Villa.

Franklin on Foot

features a Civil War Tour, Haunted Franklin, Food Tour, Murder and Mayhem Tour, Classic Franklin, private tours, and more!

Franklin Walking Tours

offers a variety of tours including Franklin Charm, Grim and Ghostly, Fierce Females, and private tours!
Urban Air Trampoline & Adventure Park in Cool Springs offers countless games and activities! From dodgeball and climbing walls to obstacle courses and battle beams, this adventure park has it all. With various attractions and challenges as well as a cafe, teens can have an entire day of fun at Urban Air Trampoline & Adventure Park! 
Looking for something fun to do this weekend? Shopping for antiques or curious about a restaurant? Wanting to volunteer your time with a non-profit, or just stopping by downtown Franklin, TN for the day? Access it all on FranklinIs.com. We encourage you to browse through the Living, News, Entertainment, Family & Kids, Real Estate, Visit, Resources and Events Calendar sections. There is something for everyone! 
FranklinIs a website dedicated to all things Franklin, TN and Williamson County! Supporting local non-profits, businesses, residents and visitors, FranklinIs the go-to place for all your Franklin and Williamson County needs.