15 Local Flower Shops in Franklin & Williamson County, Tennessee
April showers bring May flowers, and our community has a variety of local flower shops to choose from! Whether you are celebrating a graduation this month, seeking out the perfect floral arrangement for mom, or simply wanting to decorate your own home, keep reading to find out where you can purchase some beautiful flowers! 
Learn more about local dining experiences, entertainment, shopping, and more at
Accent Flowers opened in 1981 and has been serving the Brentwood community ever since! Not only do they provide beautiful flowers, but they also offer subscriptions and delivery options. With floral arrangements for a variety of occasions including Mother's Day, anniversaries, weddings, birthdays, graduations, and more, this flower shop has something for everyone! 
Always in Bloom offers a wide range of beautiful flowers and services. With a large selection of fresh flowers as well as delivery options in Franklin and Cool Springs, this local flower shop provides luscious floral arrangements in unique containers! 
Amelia's Flowers consists of 3 flower trucks and 3 brick & mortar locations. Their mobile flower shops are presented by vintage trucks playing French music with beds filled with flowers! Amelia's Flowers in The Factory at Franklin offers arrangements, greeting cards, and gifts, so you can get everything you need for special occasions in one stop!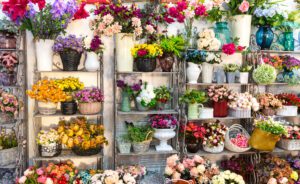 Cheryl's Flowers & Gifts was born from a passion for flowers as well as a commitment to customer service. With unique designs, detailed touches, and environmentally conscious operations, this local flower shop is sure to craft and deliver your special flowers with the utmost love and care. 
Franklin Flower House is a floral studio specializing in unique floral arrangements for any occasion! From personal celebrations to corporate events, this family business offers a wide variety of flower colors and types as well as subscription packages! 
Freeman's Flowers & Gifts has been serving the Franklin community since 1969! This full-service, family-owned flower shop offers premium floral arrangements and gift options. Featuring an array of flowers for a variety of occasions, delivery options, and other gifts including stuffed animals, candles, balloons, fruit baskets, candy, and more, this is a great place to pick up a gift for someone special.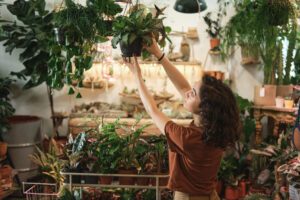 Garden Delights creates arrangements for every occasion using premium plants from all around the world. With gorgeous, seasonal flowers and an array of unique arrangements and vases, stop by this local florist for your next occasion!  
Hody's Florist offers same day delivery to the Franklin, Brentwood, and Cool Springs areas! Specializing in fresh flowers with unique designs, this shop also features gifts like stuffed animals, tapestries, fruit baskets, new baby gifts, and more! 
Ladd Park Floral Design is based in Franklin and delivers to the surrounding areas of Williamson County! With floral arrangements for every occasion you could think of, this local shop makes sure to put extra care into their customers' orders and deliveries. From custom pieces for prom to to seasonal arrangements, Ladd Park Floral Design can bring your dream arrangement to life!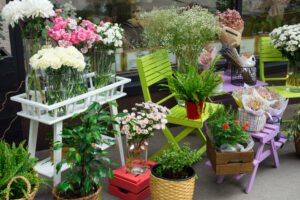 Laurel & Leaf is a full-service floral studio in Franklin that prides themselves on their unique, fresh, and beautiful arrangements. Every floral arrangement from this shop is one-of-a-kind and custom-made! Laurel & Leaf delivers up to 20 miles from their store, so consider this local flower shop next time you're sending gifts to someone in the Williamson County area! 
Lotus Floral Shop is a flower shop in Nolensville offering high-end designs as well as same day delivery for local orders. With flowers imported from all over the world and locally-sourced speciality products, Lotus Floral Shop provides options ranging from $50-$300! Browse through their wide variety of flowers and prices next time you're looking to add a little more floral to your life! 
Pleasant View Nursery & Florist is a family-owned business that has been around since 1985! This full-service florist and nursery offers an educated staff, unique arrangements, and dependable delivery as well as an assortment of plants including dish gardens, wreaths, corsages, and bouquets! They even provide extra gifts for special occasions like stuffed animals, balloons, gourmet baskets, candles, and more!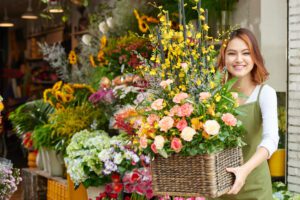 Rebecca's Floral Boutique in Franklin offers same day delivery for addresses within their area code and a wide variety of flowers at affordable prices! Feel free to add gifts like stuffed animals, candles, chocolates, or balloons onto your order for the perfect gift! 
Reema Floral is a boutique florist in Nolensville that provides guests with great customer service and even better floral designs and arrangements. You will receive fresh flowers in unique vases with an option to add a special gift basket! Whether you are shopping for a loved one or yourself, their extensive list of flowers and gifts are sure to please! 
Wild Root Florist & Gift Shop in Spring Hill provides creative arrangements for any occasion you could think of! This local shop takes pride in their fresh flowers, friendly staff, unique gifts, and wide variety of arrangements and flower subscriptions. Check out this flower shop next time you're in the mood to browse – their building is just as beautiful as their flowers!
Looking for something fun to do this weekend? Shopping for antiques or curious about a restaurant? Wanting to volunteer your time with a non-profit, or just stopping by downtown Franklin, TN for the day? Access it all on FranklinIs.com. We encourage you to browse through the Living, News, Entertainment, Family & Kids, Real Estate, Visit, Resources and Events Calendar sections. There is something for everyone! 
FranklinIs a website dedicated to all things Franklin, TN and Williamson County! Supporting local non-profits, businesses, residents and visitors, FranklinIs the go-to place for all your Franklin and Williamson County needs.