United Way Offers Free Tax Prep to Williamson County
United Way of Greater Nashville is kicking off the 19th year of their Volunteer Income Tax Assistance (VITA) program, offering free tax preparation services to any individual or family making less than $70,000 a year! 
United Way of Greater Nashville's Associate Director of Financial Mobility Samantha Williams says that, since 2020, there has been a rise in gig workers needing help filing taxes and an influx of people looking for virtual assistance, which United Way provides.
"It's important for us to come support Williamson County," says Williams. "Many people brush off the idea that there are taxpayers here who qualify for VITA and need the help." 
United Way is providing low-to-moderate-income taxpayers the opportunity to have their taxes filed in a way that maximizes refunds and minimizes costs. In 2022, VITA volunteers completed nearly 9,000 returns and helped taxpayers save $2.7 million in tax preparation fees. 
"I wanted to volunteer to do something that helps," says Williamson County VITA volunteer Mike Ward. "I wanted something intellectually challenging, as well. We were all trained and IRS certified for this."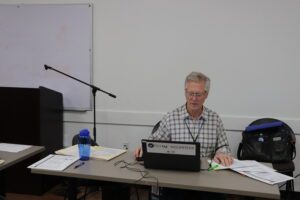 From January 30th until April 17th, FiftyForward in College Grove, Triangle School, and the Williamson County Public Library will be operating as Williamson County's VITA sites. 
Community Impact Manager for Williamson County Debby Rainey says that it's important to talk to people, get to know them, and understand their unmet needs. 
"We are here," says Rainey. "I have lived here for 47 years, I know Williamson County, and I want to be a resource."
You can find your closest VITA site as well as more information about the program by visiting unitedwayfilefree.com, calling United Way's 211 Helpline, or texting your ZIP code to 898-211.