Time for Tea – SIP AND SAVOR THE AFTERNOON AWAY
Article by Sue Baldani
Photography by Lisa Linn Manley
Originally published in Franklin Lifestyle
January is National Hot Tea Month, and the perfect place to celebrate this occasion is at My Three Girls Tea Room in Spring Hill. With its relaxing atmosphere and welcoming host, you'll want to stay a while. "My goal is for people to just come in and relax," says owner Pat Bruhn, who named the tearoom for her three granddaughters. "When I do a tea, they can stay as long as they want."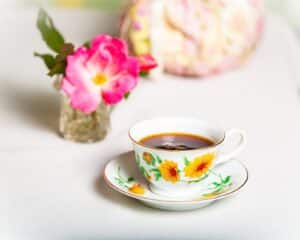 With its cheerful green and yellow color scheme, and collections of teapots, teacups, milk glass and other memorabilia, sitting at one of the five beautifully appointed tables is not only a special treat, but also a learning experience. "I like to go over the history of the teas and explain about the teas because a lot of people don't know there is only one tea plant," she says.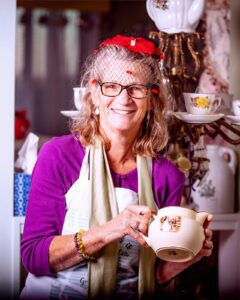 Pat offers teas every third Tuesday of the month at 2:00. She also opens for special occasions such as showers and birthdays, and holds teas for book clubs and Bible study groups. "My teas are all fresh-leaf brewed," she says. "I use nothing but leaves, and I think
that's what makes them special." The teas are available for purchase as well.
Pat always does a three tier afternoon tea. On the bottom tier, where you start, there are the savories, which usually consists of three types of sandwiches with fruit around them. The middle layer holds scones with clotted cream, and on the top tier are three different desserts.
The offerings change depending on the theme that month. However, there is one item she always has. "Years ago, a lady gave me her shortbread recipe," says Pat. "She told me that one day I was going to have my own tearoom and I'd serve this shortbread. And I do."
My Three Girls Tea Room
3355 Jim Warren
Spring Hill, TN 37174
(931) 215-8171