Things To Do This Week in Franklin & Williamson County, Tennessee (June 19-25)
The official start of Summer is June 21st and there are so many ways to celebrate the season in Franklin and Williamson County, Tennessee this week (June 19-25)! Soak up some sunshine while exploring nature, experiencing live music, and more – keep reading to find out what the Franklin & Williamson County community is up to this week!
Learn about local dining experiences, entertainment, shopping, and more at
The African American Heritage Society of Williamson County will be throwing their 19th Annual Juneteenth Celebration at the McLemore House from 11 am- 5 pm. This free event will consist of a flag-raising ceremony, MoBetter BBQ's food truck, a DJ, museum tours, and other activities! The Juneteenth commemoration ends with a gathering in downtown Franklin, where a plaque for A.N.C. Williams will be unveiled! 
The City of Franklin will be hosting Yoga in the Park at The Park at Harlinsdale Farm from 8 am – 12 pm. Join the Franklin community at this relaxing gathering on Wednesday morning!
Children ages 3-5 are invited to explore nature with the Knee High Naturalist series! Led by an Owl's Hill Environmental Educator, children will learn about a different topic each week with emphasis on teamwork, creativity, and exploration! This summer session will take place on Wednesday from 10 am- 11:30 am, so make sure to register your child soon! 
The Mustang Heritage Foundation will be hosting their Extreme Mustang Makeover at the Williamson County Ag Expo Park from June 22-24th. This event will showcase classes and presentations on how to build trust with wild horses. Extreme Mustang Makeover will end with the Top 10 Freestyle Finals, where winners will leave with cash and prizes!
The 5th Annual An Evening with Friends of Williamson County Animal Center will be held this Thursday at 6pm in downtown Franklin at The Factory at Franklin. Benefiting the Williamson County Animal Center's efforts to improve the lives of animals in our county, this will be a good evening for a great cause!
The Tennessee Senior Olympics will take place in Williamson County on June 23-25th, promoting healthy lifestyles throughout every stage of life. The competitive events will include archery, badminton, basketball, bowling, cornhole, golf, racquetball, shuffleboard, swimming, tennis, track, volleyball, and more!
Morning Glory Orchard will be hosting a Taste & Tour from 6-8 pm. You are invited to sip on your choice of slushie while enjoying a guided tour through the orchard, where you will learn more about this family farm before gathering for a tasting of various food and drink!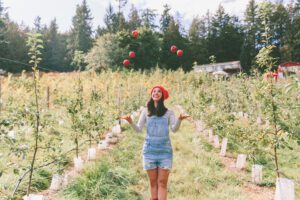 Owl's Hill Nature Sanctuary is hosting a Family Firefly Hike in Brentwood on June 23rd from 6:30pm- 8pm. This educational outing is open to anyone at least 4 years of age and aims to teach you about nature during the night! This easy hike through Owl Hill's meadow and orchard will educate adventurers on owl hunting tactics, fireflies, nocturnal animals, and more!
The City of Franklin celebrates summer with Movies in the Park! Pinkerton Park is home to this series of outdoor movies taking place every summer weekend from June 9th- July 21st. This week, they will be showing Indiana Jones: Raiders of the Lost Ark, so make sure to pack a chair or blanket to enjoy a movie and food trucks with the Franklin community!
Farmers Markets (June 24th)
These local farmers markets prove the importance of contributing to your community and provide the perfect opportunity to support your local farmers, kitchens, and artisans! 
You can find

The Franklin Farmers Market

every Saturday morning behind The Factory at Franklin with numerous vendors offering fresh produce, baked goods, handcrafted items, and local art.

The

Nolensville Farmers Market

will be taking place every Saturday from 8am-12pm at the Historic Nolensville School. Local farmers and artisans will offer fresh, seasonal foods and unique crafts! 
Owl's Hill Nature Sanctuary's June Naturalist Workshop will teach you all about trees from 9-11:30 am. Learn about their resources, daily functions, how to identify them, and more with a certified Tennessee naturalist! This naturalist workshop is for ages 14+ and minors must be accompanied by a registered adult.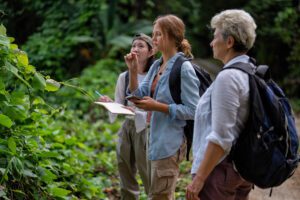 Williamson County Parks & Recreation invites you to their Power Wheels Jr. Rally, presented by Big Machine Music City Grand Prix – the Franklin Recreation Complex's soccer fields will be transformed into a racetrack from 9am- 2pm! Kids ages 3-8 are welcome to compete with their own power wheels or a borrowed one from WCPR!
Owl's Hill Nature Sanctuary will be hosting a Creative Writing Workshop from 9:30am- 12pm on June 24th. If you enjoy nature and creative writing, you will love this workshop where participants are invited to write in response to three prompts, surrounded and inspired by the nature of Owl's Hill!
Kool Kids' Voice Acting day camp shows your child what it takes to become a professional voice actor! Working professionals will assist in a recording studio where your child will practice scripts, play improv games, and learn studio etiquette with a recording engineer! This Kool Kids camp is perfect for kiddos with a creative side!
Owl's Hill Nature Sanctuary's 7th Annual Beer Quest will take place in Brentwood on June 24th at 4 pm. Explore the trails and forests of Owl's Hill while searching for six tokens using coordinates, in exchange for a flight of beer from Jackalope Brewing Company and a meal from a local food truck!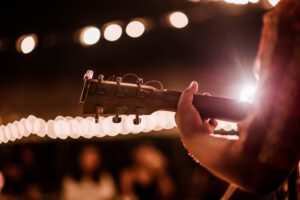 The Blackberry Jam's 20th anniversary will feature Michael Ricks, Carol & Dale and Friends, MSG Acoustic Blues Trio, and Shawn Camp. This local music festival focuses on Middle Tennessee's homegrown talent and benefits various nonprofits, so make sure to reserve spots now for this limited capacity event! 
BrentFest is Brentwood's annual summer festival, complete with live music, food trucks, a beer garden, and more! This year, BrentFest will take place on June 24th at Crockett Park's Eddy Arnold Amphitheater from 6-8pm with music from Rubiks Groove and Cruizin Keys Dueling Pianos. Bring some chairs, blankets, and loved ones to enjoy an evening of good music and good people! 
The Vanderbilt Dyer Observatory will be hosting a Bluebird on the Mountain Concert on June 24th at 8pm, with some of the Bluebird Café's top songwriters playing their greatest hits and sharing the stories behind the songs! You are invited to picnic atop one of the highest hilltops in the area and experience a night of music under the stars!
Live Performances 
Cabaret (June 21-24): Pull-Tight Theater will be putting on Cabaret from June 21-24, with matinee and evening performances!
Peter Mayer (June 22nd): Peter Mayer will be playing at Mockingbird Theater & Bar at 7 pm. 
Johnny and the Devil's Box (June 23rd): Johnny and the Devil's Box will be performing at the Williamson County Performing Arts Center at Academy Park from 7-9 pm! 
The Secret Sisters (June 23rd): An Evening with The Secret Sisters will take place at The Franklin Theatre at 8 pm. 
AlmostBama (June 24th): Almostbama is an Alabama tribute band, performing at Mockingbird Theater & Bar at 7 pm. 
Noel Gallagher's High Flying Birds & Garbage (June 25th): Noel Gallagher's High Flying Birds and Garbage have teamed up for a co-headlining tour and are stopping by FirstBank Amphitheater at 7 pm!
Looking for something fun to do this weekend? Shopping for antiques or curious about a
restaurant? Wanting to volunteer your time with a non-profit, or just stopping by
downtown Franklin, TN for the day? Access it all on FranklinIs.com. We encourage you
to browse through the Living, News, Entertainment, Family & Kids, Real Estate, Visit,
Resources and Events Calendar sections. There is something for everyone!
FranklinIs a website dedicated to all things Franklin, TN and Williamson County!
Supporting local non-profits, businesses, residents and visitors, FranklinIs the go-to
place for all your Franklin and Williamson County needs.