THE IROQUOIS STEEPLECHASE SAFER-AT-HOME CELEBRATION
The 79th Iroquois Steeplechase Hosted a Safer-At-Home Alternative
NASHVILLE, Tenn. –This weekend the Iroquois Steeplechase hosted the safer-at-home celebration in place of the 2020 race meet. The organization sold party packages ranging from $10,000 – $500. The packages varied for all Iroquois patrons. The boxholders' "Party in a Box" and the tailgaters' "Cooler at Home Tailgate."
The "Party in a Box" option had wooden box crafted by local artisan Doug Regen, Gentleman Jack, branded mint julep cups, Flavor catering, Christine A. Moore Millinery Iroquois branded face masks and a King Jeweler's diamond pull! Andrews Transportation Group delivered the "Party in a Box" packages. The "Cooler at Home Tailgate" featured a branded Orca cooler, Publix catering, branded red solo cups, koozies and hats.
All participants were encouraged to participant in contests such as the Your Williamson Tailgate Contest, Nfocus Style Contest and Nashville Lifestyles Hat Contest.
Along with the parties, WTVF NewsChannel 5 produced and broadcasted "Iroquois Steeplechase – Nashville's Grand Tradition" on June 27 from 6 to 7 p.m. CDT. The broadcast shared highlights of the races from previous years, explore the history of Nashville's grand tradition and recognize and honor the primary event beneficiary The Monroe Carell Jr. Children's Hospital at Vanderbilt. Thousands of dollars were raised through the safer-at-home parties for the Iroquois Steeplechase.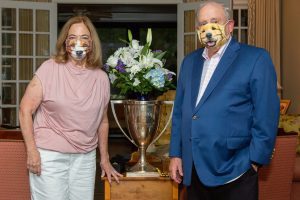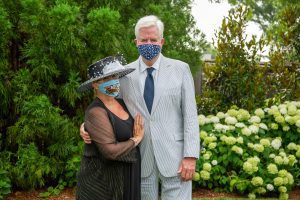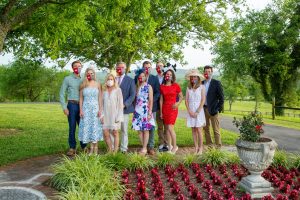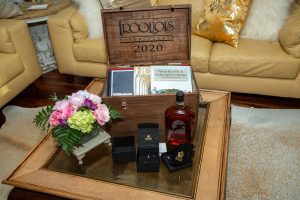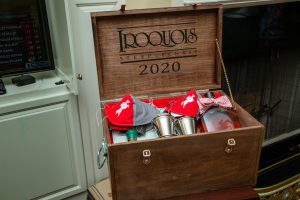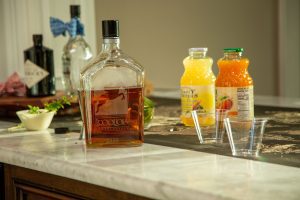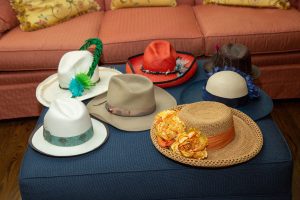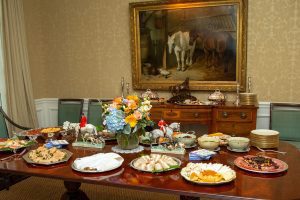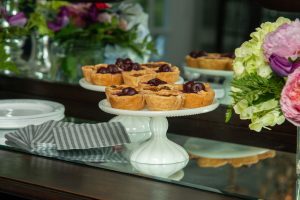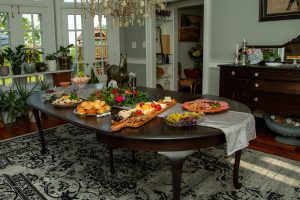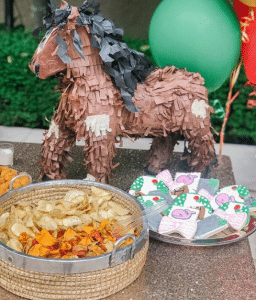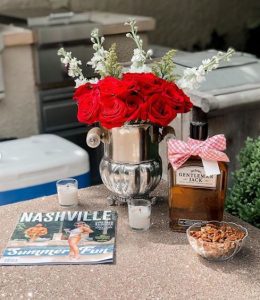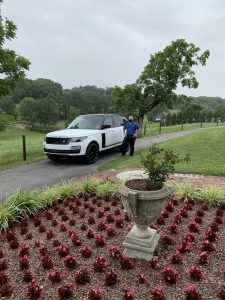 About The Iroquois Steeplechase
The Iroquois Steeplechase is an iconic sporting event that has been Nashville's rite of spring since 1941. Held the second Saturday of each May at Percy Warner Park, the annual event attracts more than 25,000 spectators and is Music City's celebration of time-honored traditions, Tennessee hospitality and southern fashions. The event also supports several philanthropic causes and has donated more than $10 million to the Monroe Carell Jr. Children's Hospital at Vanderbilt since 1981. To learn more about Steeplechase, visit www.iroquoissteeplechase.org.
About The Monroe Carell Jr. Children's Hospital at Vanderbilt
The Monroe Carell Jr. Children's Hospital at Vanderbilt is one of the nation's leading children's hospitals, treating and helping to prevent a full range of pediatric health issues from colds and broken bones to complex heart diseases and cancer. The Department of Pediatrics within the Vanderbilt University School of Medicine is currently ranked fourth in the nation in the total receipt of research funding from the National Institutes of Health. Children's Hospital's physicians are nationally recognized innovators in their fields who are discovering new ways to cure and prevent a host of childhood diseases. Their work is preventing and finding new treatments for diseases such as premature birth, cancer, heart disease, spina bifida, trauma and many other conditions, and is an investment in the future. Achieving 10 out of 10 nationally ranked pediatric specialties in 2018, Children's Hospital was again named among the nation's "Best Children's Hospitals" for the 12th consecutive year by U.S. News & World Report. The Monroe Carell Jr. Children's Hospital at Vanderbilt, a nonprofit organization, opened in 2004, expanded its physical space in 2012, and is currently adding four new floors and 160,000 total sq. ft. The new expansion will help advance the size and scope of the hospital's mission. To learn more, visit https://www.childrenshospitalvanderbilt.org.
###