RE/MAX HOMES AND ESTATES, LIPMAN GROUP HIRES SEVEN
Nashville-based boutique real estate firm expands team, growing 35% in agent count in 2020
NASHVILLE, Tenn. (February 24, 2021) – RE/MAX Homes and Estates, Lipman Group recently hired seven new team members to join their team of talented agents.
"As Nashville remains attractive to consumers looking to relocate to our special city amid a pandemic, we need agents like these who have a strong work ethic and meticulous eye for detail." said Larry Lipman, owner and president of RE/MAX Homes and Estates, Lipman Group. "The talent of these well-rounded and experienced individuals will contribute to the professional growth of our team, and we are thrilled to welcome them to RE/MAX Homes and Estates, Lipman Group.
Stepheni Fragale has more than 20 years of sales experience, including seven years in real estate, and works hard to provide her clients with an elevated experience throughout the home buying and selling process. Fragale's favorite aspects of working in real estate include meeting new people, viewing different types of architecture and advising clients on how to market their homes for maximum value—particularly as Nashville's hot housing market continues with positive gains. Fragale tailors each strategy to fit her individual clients and ensures their needs will be met to the fullest. Married to a husband who was dedicated to the United States Navy, she is all too familiar with the excitement and nerves that come with both purchasing a new home and transitioning your life into a new city. When she's not assisting people in finding the home of their dreams, Fragale loves cooking, decorating, traveling and spending time with family.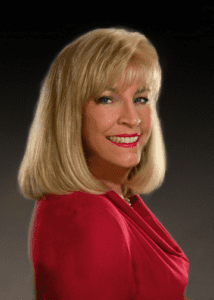 Ann Mann is a former educator who decided to follow her passion for real estate after several years of teaching. After graduating from the University of Kentucky, she stayed nearby in Lexington for four years to teach elementary school. She then moved to Tennessee and continued her career in Metro Nashville schools while achieving her master's degree from Vanderbilt University. After several years of education, Mann pursued her real estate license, discovering the joy of helping others achieve their dream of finding a new home. At RE/MAX Elite, she achieved several awards for her accomplishments in real estate. When not selling homes or finding homes for buyers, Mann loves spending time with her family and grandchildren, playing golf and swimming, taking walks at Radnor Lake, reading and hunting for special antique pieces.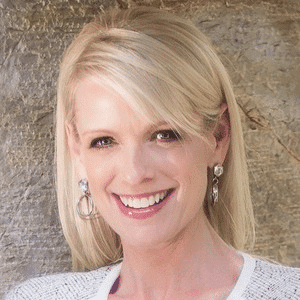 Connie Nichols entered into real estate after retiring her wings as a flight attendant. Inspired by her mother's servant heart and love for real estate, Nichols decided to follow that same path, putting others before herself as a full-time, full-service concierge REALTOR®. For 33 years, Nichols has relished in the variety that real estate offers, fully embracing each and every aspect of her business and continuously striving to be a lighthouse of excellence. As she services the Middle Tennessee area with RE/MAX Homes and Estates, Lipman Group, Nichols is more confident than ever in her ability to be one of her community's most trusted resources. It is her commitment, work ethic, integrity and experience that ensure her clients a smooth and seamless transaction—from start to finish. Nichols loves to soak up time with her family while also diving into her other interests such as fashion, interior design and sports. She also has a passion for music and hopes to learn to play the cello one day.
Originally from Cincinnati, Ohio, Kathy Carrell-Pedone began her professional career at Nabisco, where she gained invaluable experience in sales. After becoming a mother, and with that knowledge of the sales industry, she recognized an opportunity for a fruitful career in real estate. Carrell-Pedone has always been drawn to the challenges and transformations that come with the job of Realtor. She describes helping her clients find their dream home as both satisfying and rewarding, seizing every opportunity to teach her community what real estate is all about. Among many attributes, Carrell-Pedone has a long-standing reputation for having an ambitious work ethic and a knack for knowing how to help just about any client achieve their homeowner goals and dreams. In fact, she assisted many couples during the 2008 stock market crash, in which many homeowners were at risk of foreclosure. Outside of the office, she enjoys spending time with family in Tennessee, Georgia and Ohio.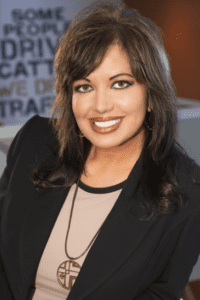 Sherry Smith is from Florence, Alabama but has lived in the Nashville area for 31 years. After graduating with a bachelor's degree in public relations and marketing from the University of North Alabama, Smith found herself eager to pursue a career in sales and marketing. It was here in Nashville, however, that she discovered her true passion for real estate. With over 25 years of experience as a real estate professional, Smith relies on her expertise to deliver her clients the best possible home buying or selling experience. She specializes in residential, luxury, lakefront and short-term rental properties, as well as Airbnb's and horizontal property regime (HPR) opportunities. In addition to helping people find the perfect home or investment, Smith likes to stage and decorate houses. She is a true Nashville foodie, lover of fine wine and an avid boater. As one of the founders of the Hendersonville Junior Service League, Smith works with the Sumner County Humane Society, Safe Place for Animals and numerous other non-profits in the Nashville area.
Stephen White was born and raised in Nashville and has been amazed to watch the growth and transformation of his hometown in the last decade. He entered the real estate profession because he wants to be a part of that progress. White's goal is to share his knowledge of this wonderful city and surrounding area to benefit others by providing a positive experience for his clients as they purchase their new home. In his free time, White enjoys participating in a variety of sports, watching martial arts and Titans football, being outdoors and reading. He also has a passion for a good, in-depth conversation on just about any topic.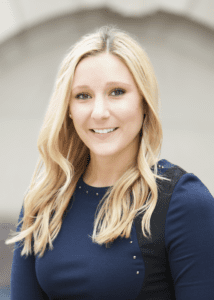 Finally, Kristin Brown has joined the team as an agent. After a fruitful career in sales and recruiting, she decided to take her passion for client relations and sales and apply it to a career in real estate. Brown first discovered the industry at a young age while working for her father's painting business during high school and college. Through this experience, she had the opportunity to interact with customers, view hundreds of homes and gain exposure to the world of entrepreneurship. Now, she works with both buyers and sellers looking to find their next dream home in the greater Nashville area. A resident of Nashville for more than 11 years, Brown resides in Mount Juliet with their 2.5-year-old daughter, 2-month-old son and their dog, a boxer named Clark.
ABOUT RE/MAX HOMES AND ESTATES, LIPMAN GROUP
RE/MAX Homes and Estates, Lipman Group was formed under the strong leadership of Lawrence M. Lipman. In 2017, the firm affiliated with the well-known RE/MAX® brand which was founded in 1973 and is built on an unapologetic mission to help remarkable agents achieve success. This partnership offers unparalleled client services and access to the world's most distinctive homes. The agency's relationship with this leading brand affirms its commitment toward providing clients with a superior level of service, marketing and expertise in Nashville and around the world. RE/MAX Homes and Estates, Lipman Group is located at 2002 Richard Jones Road, Suite C-104, Nashville, Tennessee 37215. For more information, visit www.lipmanhomesandestates.com. The RE/MAX® network currently has more than 120,000 agents located in more than 7,343 offices worldwide. For more information, visit www.remax.com.
###