Local Spa Milk & Honey Facial and Wax Parlor Rebrands as Bloom & Branch Organic Spa
Owned by Lisa Shearer, a Franklin resident, Bloom & Branch is an organic spa and skincare shop focusing on facials, peels, dermaplaning, and waxing. "These days, there has never been more pressure to look flawless and consistently 'selfie-ready'. The continuous cycle of comparison, largely a result of social media, has caused many to chase after the latest skincare fads – often exposing their skin and body to potentially harmful chemical ingredients," says Bloom & Branch founder and lead aesthetician Lisa Shearer. After working in spas all around Middle Tennessee for over a decade, Lisa decided she wanted to create a place where everyone can experience the power of skin healing through clean ingredients. At Bloom & Branch, customers can find products that are safe, pure, and organic.
"We are very excited to be able to re-establish our spa and skincare shop, reflecting our goal of offering a high-quality product and service that will encourage people to come back time and time again," says Paul Shearer, Lisa's husband and business partner. "My wife and I finally settled on the name Bloom & Branch, because it reinforces our belief that healing and growth come from organic ingredients."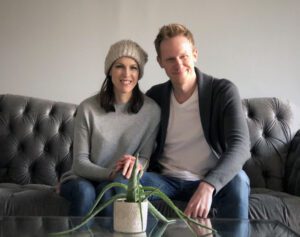 Lisa states, "The name was inspired by John 15:5 ('I am the vine; you are the branches'), and it also helps us remember to remain in Him and in order to 'bloom', we all need to get 'pruned' from time to time."
Bloom & Branch Organic Spa is located at 330 Mayfield Dr, Suite D2, Franklin, TN
About Bloom & Branch Organic Spa
Bloom & Branch is an organic spa and skincare shop specializing in facials, peels, dermaplaning, and waxing. We utilize natural products to customize treatments for our clients' skin helping them look great and feel even better. We offer a selection of organic skincare and home items in our spa as well as in our online store. Our spa services can be booked easily online anytime at https://bloomandbranch.com/.
330 Mayfield Dr,
Suite D2
Franklin, TN 37067
(615) 640-0929
https://bloomandbranch.com/