Marsala!
From the CoolSprings Galleria…
By Rebecca Paiement
With much fashion fanfare, Pantone, the color gurus, announced their 2015 color of the year. And it's Marsala. Described by Pantone as "naturally robust and earthy," this rich red hue, named for Marsala wine, will be seen throughout home and environmental design but especially, this coming season, in the worlds of beauty and fashion.
Look for eye shadow in this deep hue, as seen on the spring runways of Vera Wang and Derek Lam where eyes were rimmed in wine. Lips are no surprise, showing up staining the puckers of models at Dolce & Gabbana and Number 21. As for nails, the introduction of Marsala will kick up the usual reds, wines and burgundies to a new level.
Looking lovely in both stud and hanging earrings, Marsala presents just the right amount of deep red color by the face. The color is also striking in pendant form around the neck.
In terms of clothing and accessories, bigger chain stores, upon hearing the Marsala announcement, have already introduced button down shirts, corduroy pants and sweaters in the shade. Look, too, for scarves, suede Marsala-colored handbags, tall boots, gloves and leggings.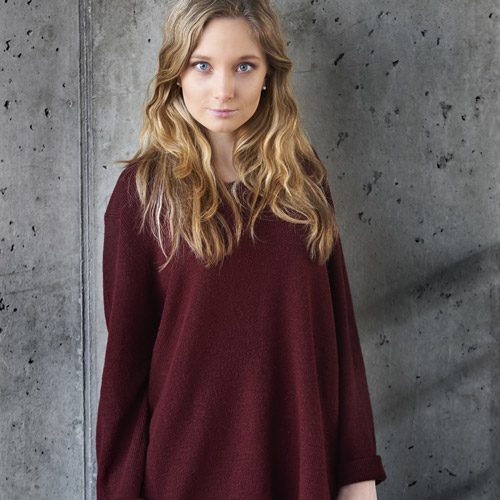 Indulge all your senses with an almost aromatic wardrobe hue this season.
MORE TRENDS TO LOVE: What to Wear When Traveling
Marsala Items for You